A Momentary Lapse of Reason
How I came to love Pink Floyd.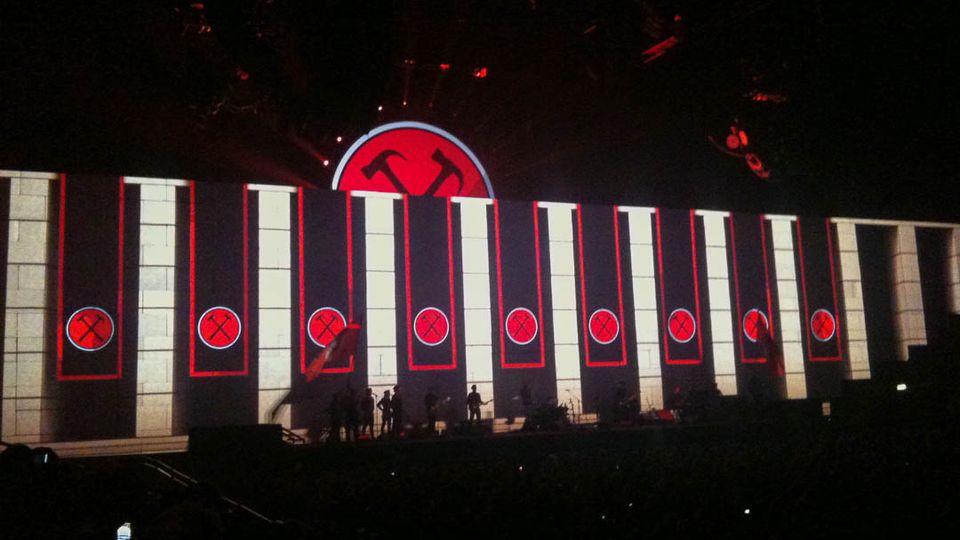 "Here, listen to this," said Tony, handing me his headphones. "I think you'll like it."
Tony was from Manchester and had a really thick Manc accent. You know, like 'Manchester' sounds like 'Manchestaw'. He was lying in his hospital bed in Woolwich, with his leg up on traction to pull the shattered bones back into place. He and his pal Steve had been shot at close range by a submachine gun. I was on my wheelchair beside Tony's bed, also with my leg sticking out the front of the wheelchair on an elevation contraption. No terrorist attack for me though; I'd fallen off a cliff.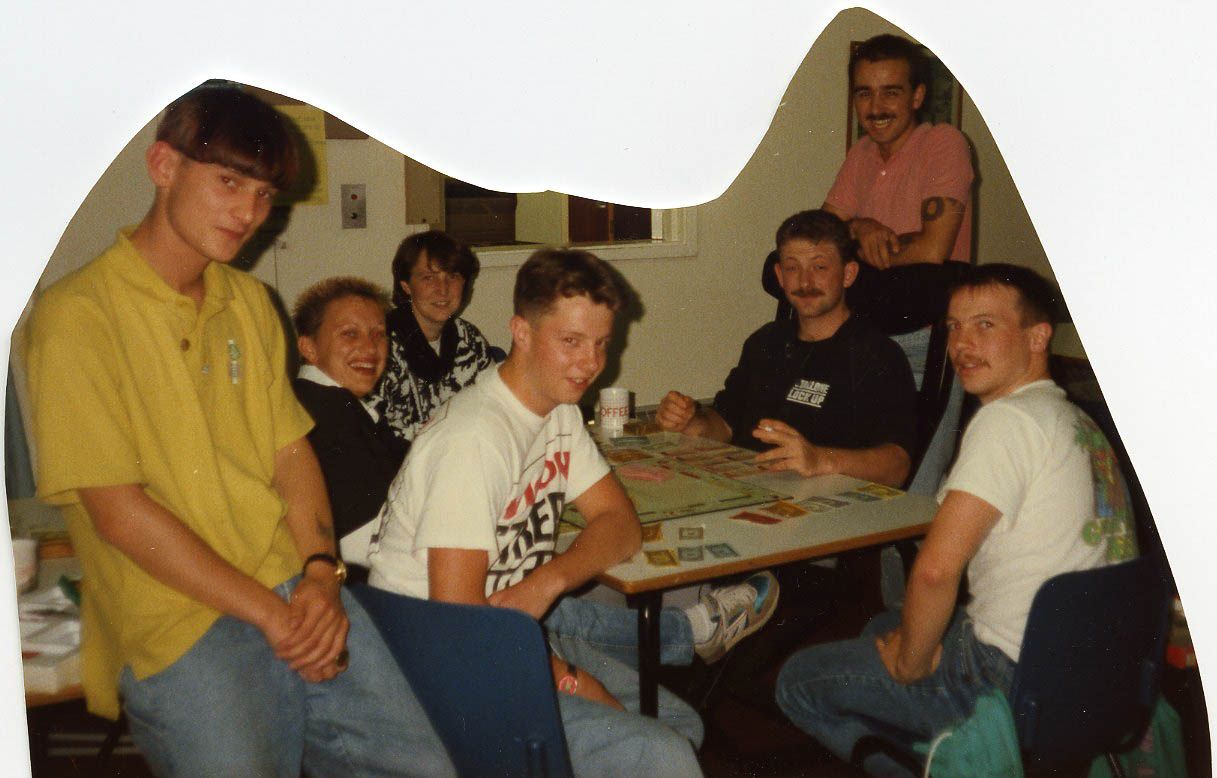 It was 1989 and we were in the Queen Elizabeth Military Hospital. We were 17 or 18. From the headphones could be heard the sound of Pink Floyd's 1987 album, A Momentary Lapse of Reason. The only Floyd I'd heard before that was the Another Brick in the Wall single, and I thought it was stupid. Hey, teacher, leave them kids alone. Pffft. Give me some Depeche Mode or Madonna or the Waterboys, thank you very much. But I put the headphones on, and as soon as I heard Signs of Life, I was changed.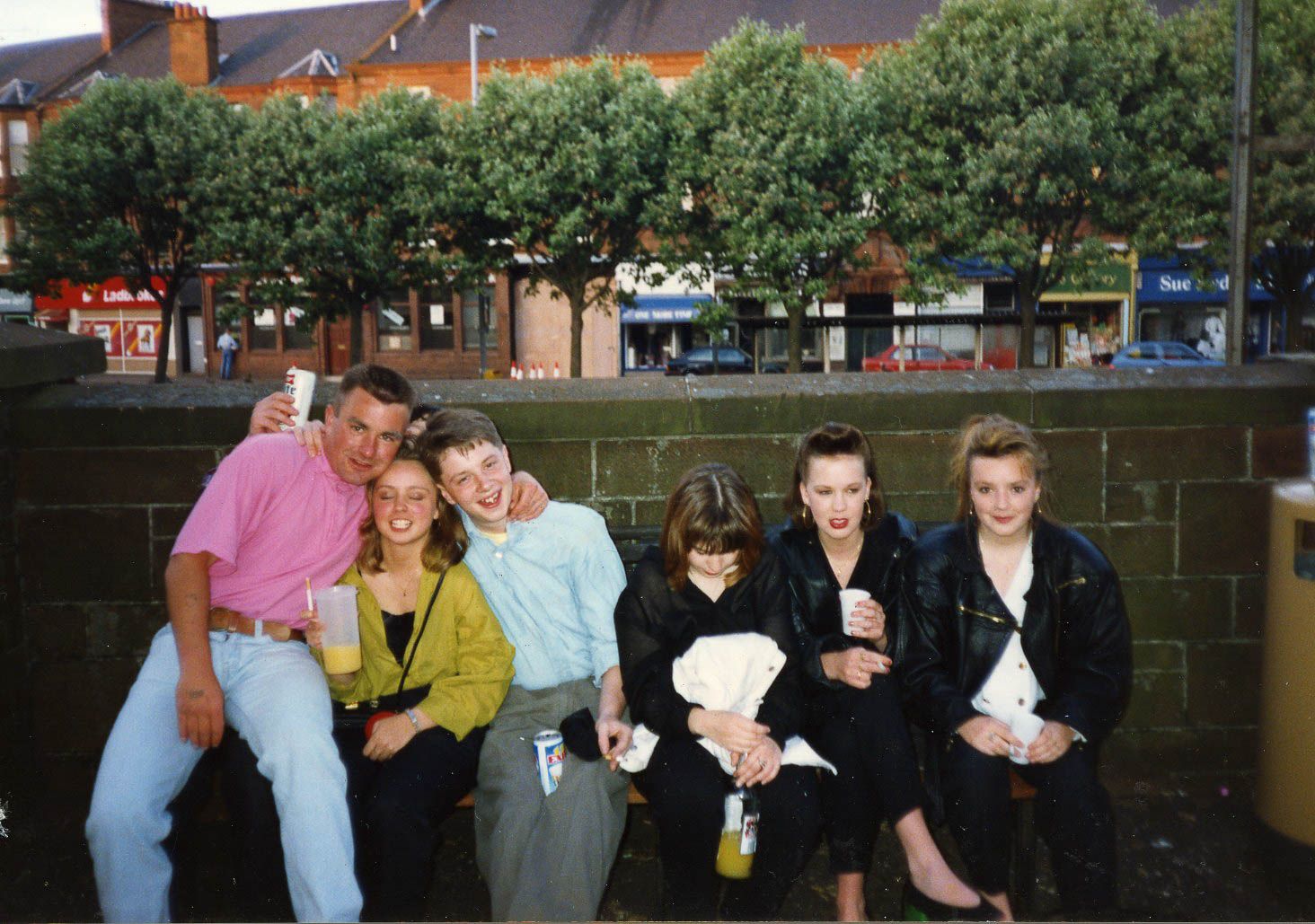 I remember drinking a cargo in Boydfield Gardens in Prestwick a year or two before this and hearing some of the older kids—who, to us, were anything but kids—talking about Pink Floyd. It always seemed like an odd-sounding name for a band to me. And I remember their talking about an album called The Final Cut. "Another stupid name," I thought. "A stupid name for an album by a band with a stupid name". Closed-minded? Damn right!
I don't remember knowing that I was going to be listening to Pink Floyd when I put on Tony's headphones. Maybe he said; I don't remember. But I do remember that feeling of being like "hey, how did I not know about this?"
As I look back now, as a bona fide Floyd head, it's kind of interesting that I fell in love with Floyd after Roger Waters had already departed. Not only that, but the album that led me to them was their first after the breakup. I suppose to some die-hard fans this wasn't even really a Pink Floyd album. Whatever. I mean I can see why you would think that. There's a through-line from Animals all the way to The Pros and Cons of Hitchhiking, Waters' first solo album after the breakup. Momentary Lapse deviated from that through-line, but it deviated in such a beautiful way, like another branch of the tree. Like now we had two Pink Floyds and they were both fucking great! Double the output. What's not to love?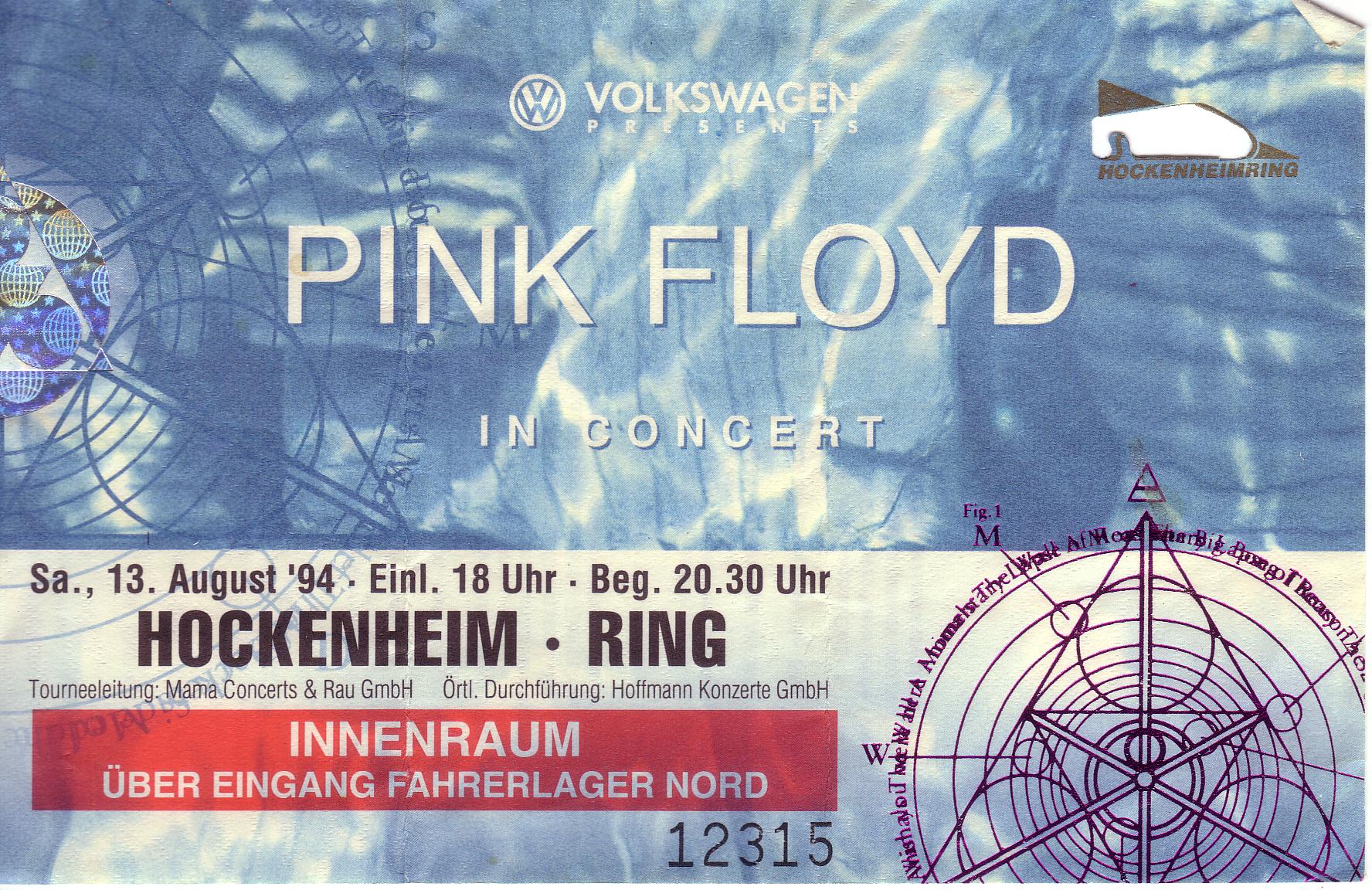 I first saw them in Germany in August 1994, at a massive outdoor gig at a race track. I barely remember the gig because we gubbed all our drugs and bevvy on the bus journey from Glasgow AND had a stopover in Amsterdam – Imagine, a bus full of weegie Floyd heads? In Amsterdam? It was as mad as you might imagine, and then some.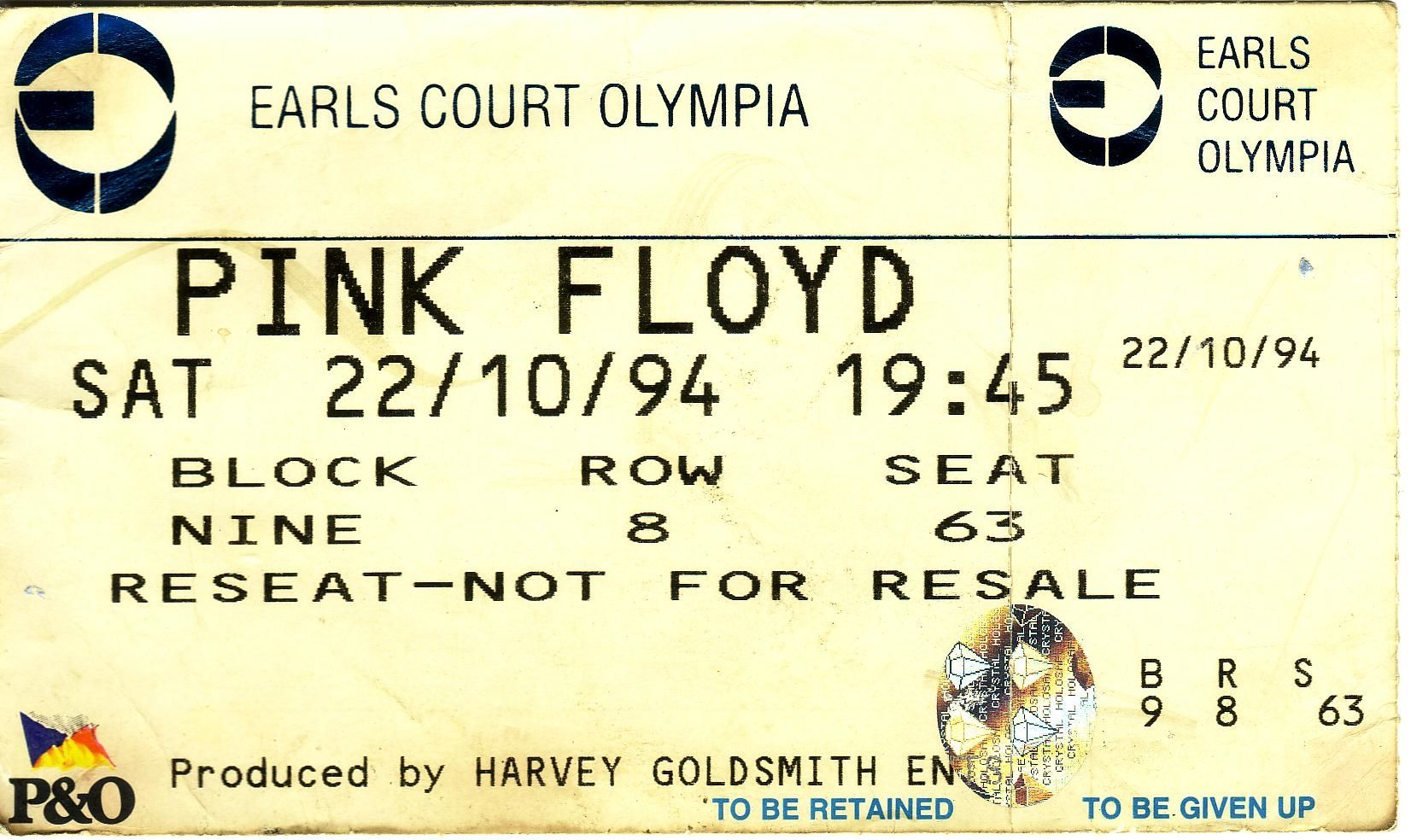 I saw them again at Earls Court in London in October of the same year, and I remember this one a bit better. That floating inflatable pig and the crashing model planes going over the auditorium, and fucking joy, joy, joy. Incidentally, my wife was at that gig too, with her folks I think. Of course we hadn't met yet – that didn't happen until 1998, but it kind of tickles me to know that we were both there at the same time.
When I got out of hospital and back to my army unit in Harrogate in 1990, I made friends with a couple of lads in my Russian class whose musical tastes were sympatico with my own, including Floyd. Taff Carter introduced me to some of Floyd's back catalogue and I went deep. Meddle, Wish You Were Here, Dark Side - it was all there for me to discover for the first time. I remember watching The Wall for the first time and seeing that massive lump of hash Bob Geldof was burning his way through – all we'd ever seen was a half-dig (1/8 oz). The inevitable pinhole burns. Ha ha!
And The Pros and Cons of Hitchhiking – what a fucking album! I had a C90 cassette with the Pros and Cons on one side and The Final Cut on the other. I played that tape to death.
Soon after that, I bought my first CD player, a used Technics separates hi-fi, ironically from one of the same older kids that I remember talking about Pink Floyd and The Final Cut in Boydfield Gardens. My first CD was Lou Reed's New York, but The Pros and Cons wasn't far behind. And the fidelity!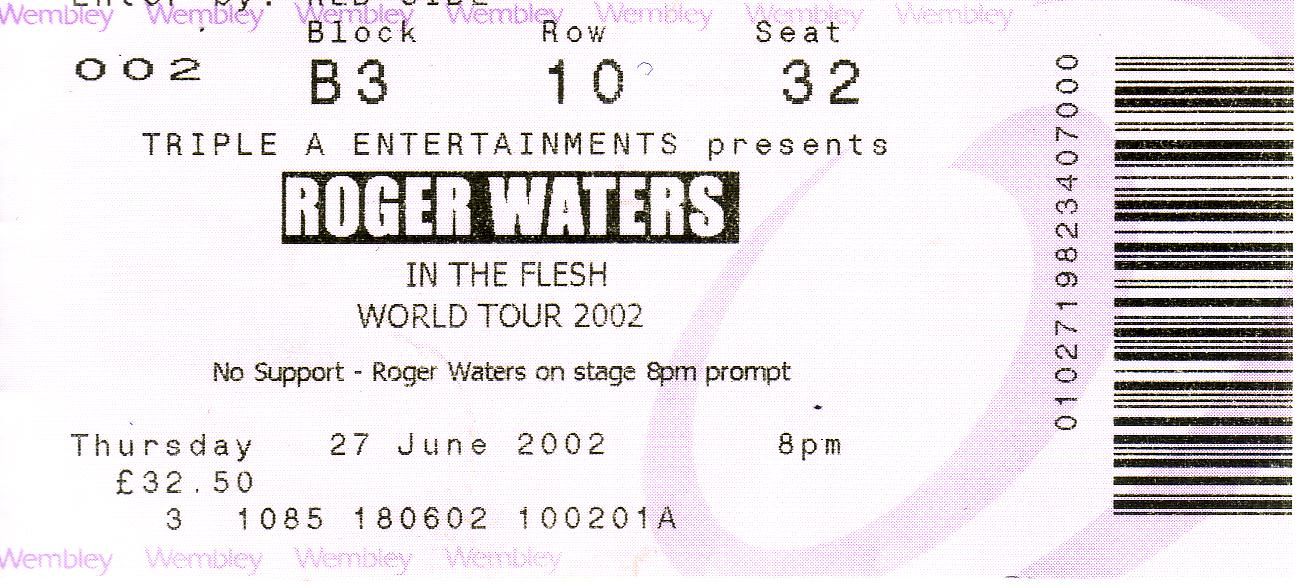 I got to see Roger Waters at his In the Flesh tour in 2002 at Wembley Arena. By then I was a massive fan of his solo work too. The big one though was the Wall tour at the O2 Arena in London in 2011. There were rumours that David Gilmour was going to show up on one of the nights, but surely not. And even if he did, surely it wouldn't be on that night. But it was. It fucking was. They did the usual building of the wall on the stage during the first half. Then, as they started into Comfortably Numb, out walks David Gilmour with his Telecaster round his neck. The place fucking erupted. Can you imagine being there? I still get chills thinking about that night. He stood on top of the wall and played that solo. My life was complete. I got to see Pink Floyd, all of them, something I never ever thought would happen - Roger Waters, David Gilmour, Nick Mason and Rick Wright, the four lads from the massive poster I had on my bedroom wall, reunited for one special night of unadulterated joy.