Coaching
Two free calls with Cams to talk see whether coaching could work for you to enhance your sobriety and mental wellness.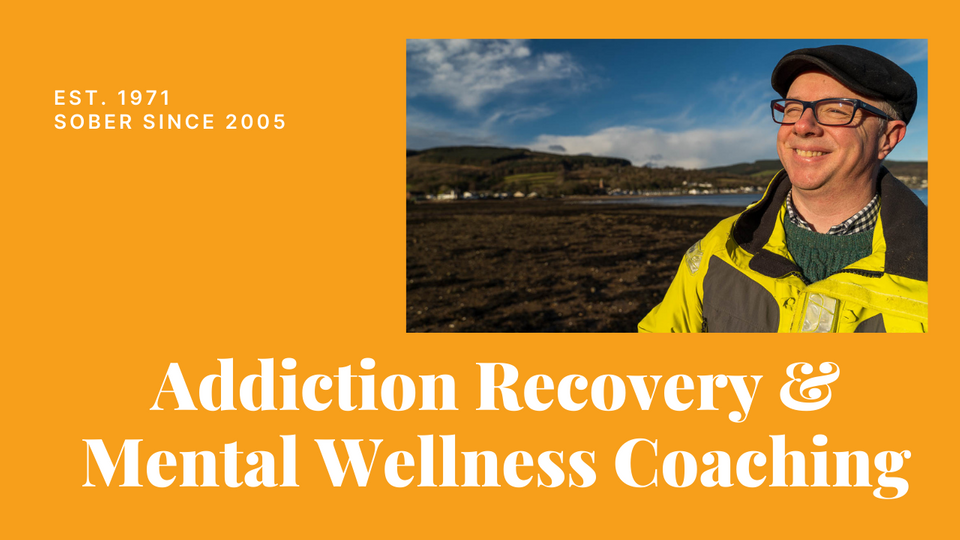 Recovering from alcoholism is a life-long journey. Putting down the drink is just the beginning. I got sober in 2005 after a couple of attempts and have been sober since then. It has been an incredible journey so far, with moves to different countries, failing businesses, raising children, losing both parents ... all in sobriety. How did I do that? That's a good question. I'm here to help you to figure that out for yourself.
Two Free Coaching Calls
As a start up in early 2021, I'm keen to lean into the fear of failure and the fear of success – Yes, that's a thing!
So what better way to grow into coaching than by doing some actual coaching? I'll be up front here: I've got no certificates or accreditations as a coach. What I do have is many years of sharing my experience, strength and hope with other alcoholics, both inside and outside the rooms of Alcoholics Anonymous. I have sponsored recovering alcoholics, and not always successfully. Recovery is as fickle as alcohol is cunning, baffling and powerful.
I am 100% committed to my own recovery and becoming the person that I want to be. I have worked with sponsors myself and am working with a business coach of my own at the time of writing. He's helping me to do things like writing a webpage offering free coaching to strangers without any qualifications. He's doing that because he knows that I can do it. I know it too, but I'm having a hard time believing it! But here I am doing it anyway. My word of the year for 2021 was courage, so here I am living up to that right here!
Interested?
I'm offering two free 30-minute coaching calls. The calls will be on Zoom. Here's how it will go:
Week 1
You let me know you'd like to give it a go;
I send you an outline to complete so that we can hit the coaching session with the wheels already spinning;
15 minutes of chit chat based on the outline;
30 minutes where I take you through my offer and get to know you better within the co-active coaching framework;
15 minutes of talking about actions that you will be held accountable for over the following two weeks;
We make an appointment for the next call in two weeks' time;
---
Week 2
We go through your actions from the end of week 1;
I take you through the coaching framework again to look at what worked and what didn't work;
I guide you into further actions that I think you should take and discuss whether coaching is right for you;
We part ways with no obligation on your part to do anything other than think about what you've learned.  
How do I register?
If you'd like to give it a go, enter your details below and I'll follow up with an email with a booking link.