Morning Pages | 11 July 2023
The idea of collaborating is exciting!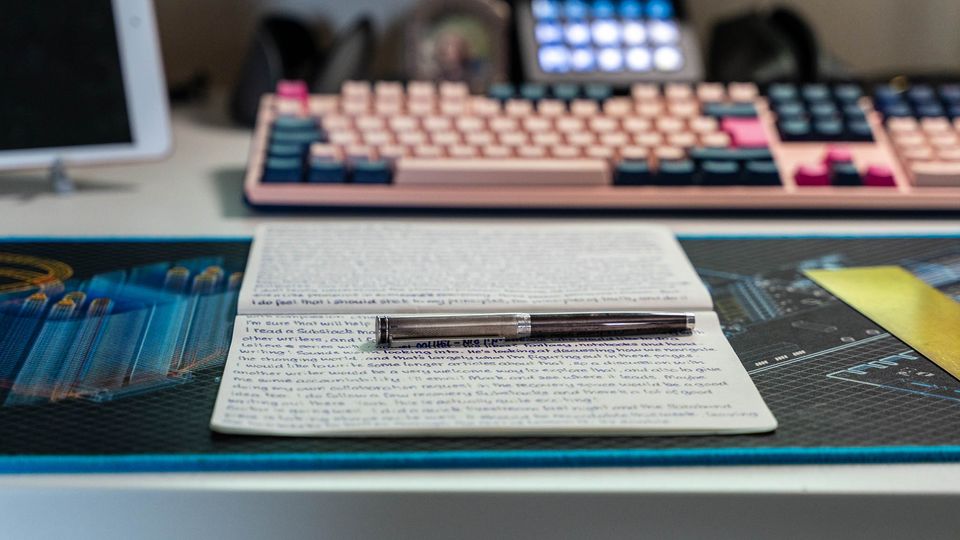 I started this morning's writing outside, but it started to rain and I had to come in.
I didn't write about the failed attempt at filming a rainy scene for my Chilled Scotland channel yesterday. It was one of those rare days when we have rain without any wind, so it would have been ideal for filming. But I couldn't figure out how to attach a brolly to the tripod and gave up. Then I came in and found a Small Rig clamp that would work for just that, so I ordered it and will be ready for the next opportunity!
Another day's writing with the Waldmann Edelfeder broad with Diamine Bilberry on Tomoe River - a heavenly match.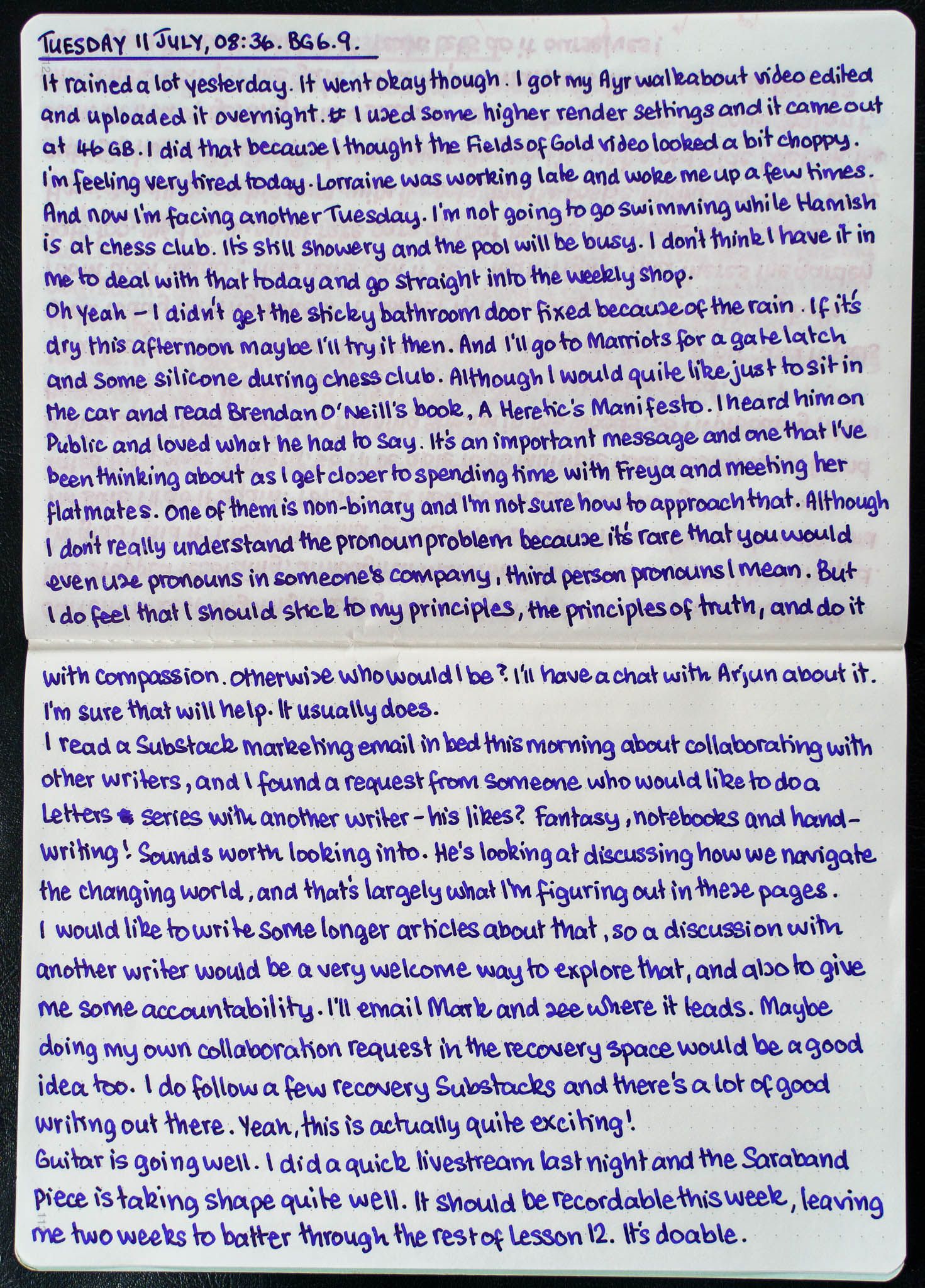 Links
---
I am a participant in the Amazon Services LLC Associates Program, an affiliate advertising program designed to provide a means for sites to earn advertising fees by advertising and linking to Amazon.com. As an Amazon Associate, I earn from qualifying purchases.