Morning Pages | 15 August 2023
If I wasn't a mason, I'd probably get more hermit-like and curmudgeonly.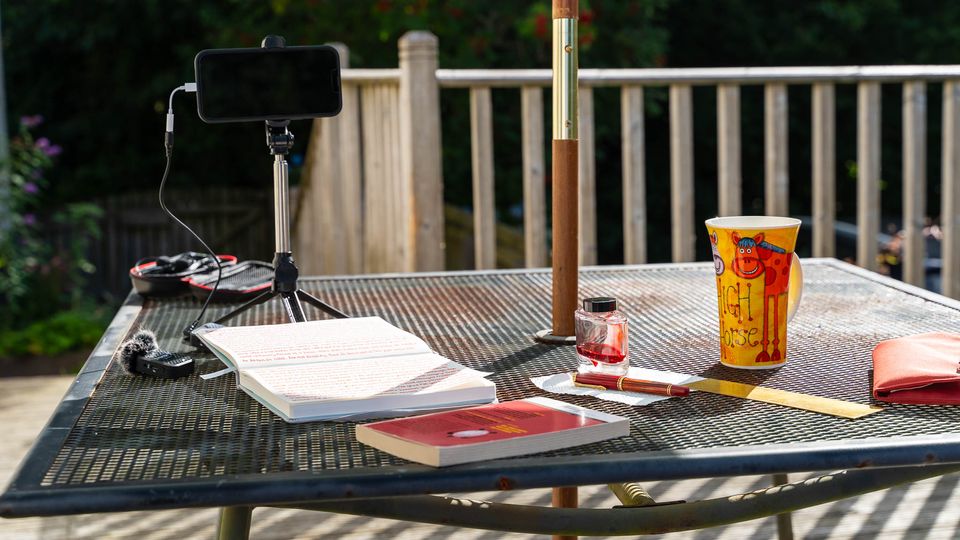 This is how I free my mind of some negative thoughts that are dragging me down. I do it in the sunshine, with a beautiful fountain pen and ink combo and some coffee. And do I feel better for having done it? You bet your arse I do!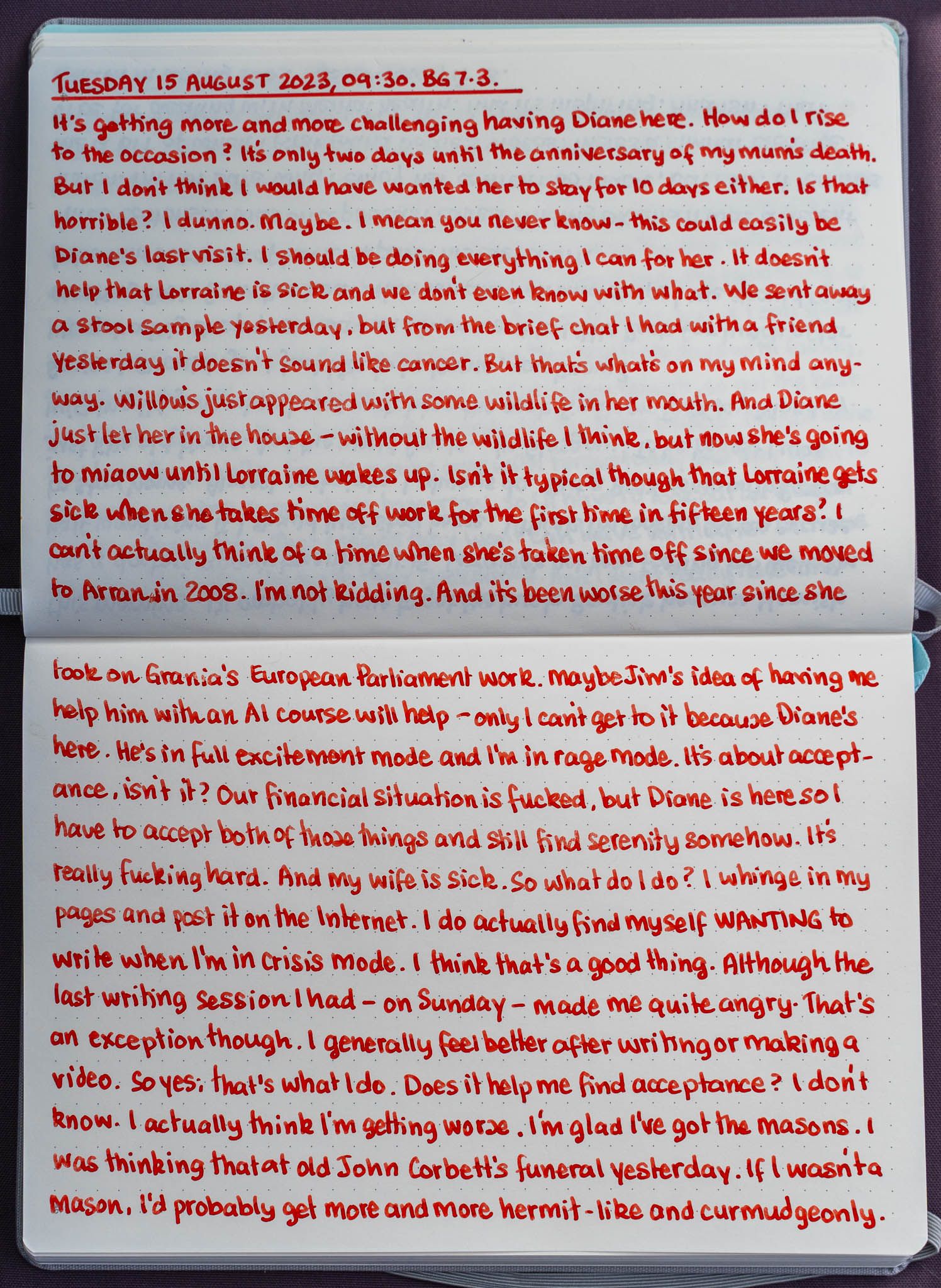 Live Stream
I've been live streaming my writing sessions to try and entice others to join me in a writing session and learn just how powerful a habit it can be. I usually go live between 8 and 10 a.m. UK time. Subscribe to my YouTube channel and you'll get a notification when I go live. And this is what it looked like today: