Morning Pages | 25 January 2023
A big wave of overwhelm and anxiety. Ugh.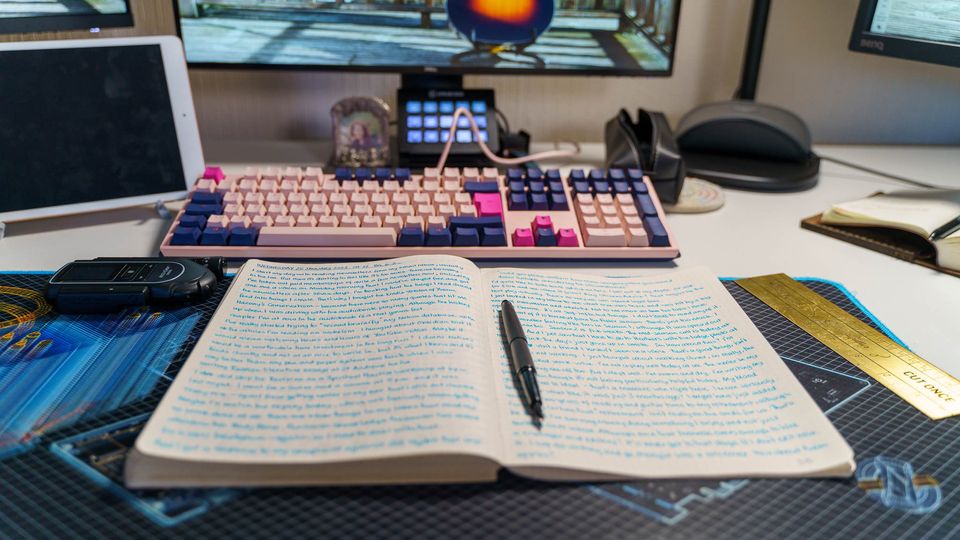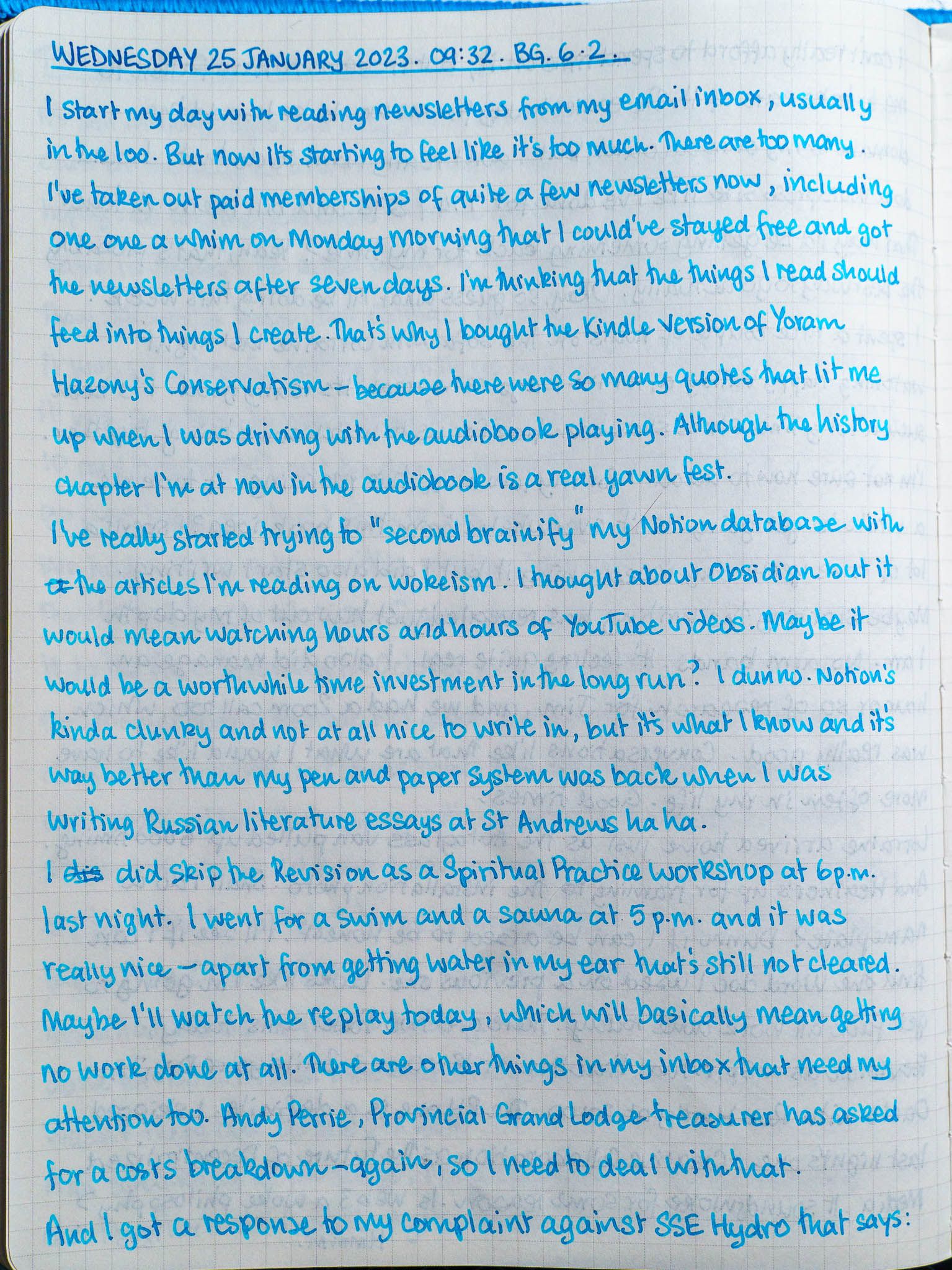 I'm going to be grateful today that I got these pages written in the midst of a whirlwind of anxiety.
I didn't get round to mentioning Rob Hardy's workshop, entitled Build your Digital Oasis. It was really good and just what I needed, even though I'm feeling burned out by the sheer volume of Foster Season 2 workshops. Rob shared this quote, which I will be adding to my Mindset page in my Notion system:
Don't ask what the world needs. Ask what makes you come alive, then go do it. Because what the world needs is people who've come alive.
– Howard Thurman
Good, intit?
Read Rob's Manifesto here: https://ungated.media/manifesto/
It was also a trip to see Craig Mod included in Rob's oasis.builders site. Longtime readers of this newsletter will know that I'm a Special Projects subscriber of Craig's and I LOVE his writing and business model so much!
Have a great day folks.