Morning Pages | 25 June 2023
Glastonbury footage is great!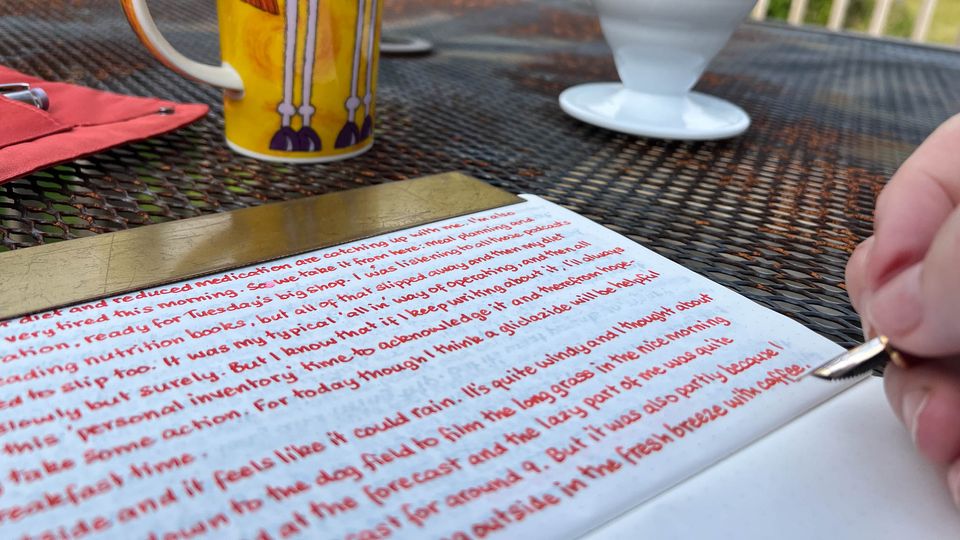 Sunday morning writing session just afore the rain started. Today I'm using the Pelikan M400 broad with Pilot Iroshizuku Fuyu-gaki, or orange as it's otherwise known. It's a firm favourite of mine.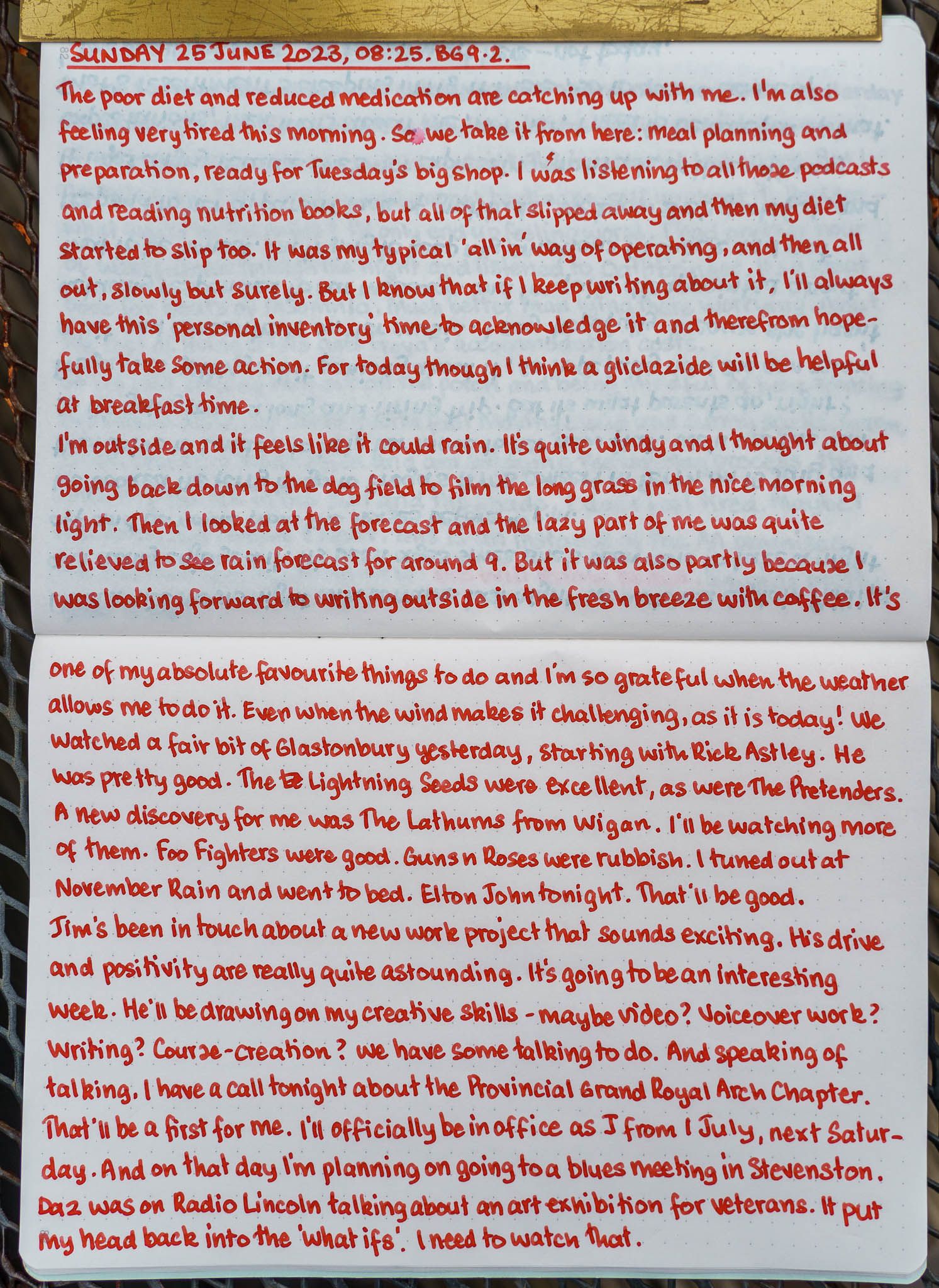 I'm posting this two hours after writing, without having eaten anything, and blood glucose is at 8.9. It's a little worrying. Time for action again. You see? Morning Pages can really help to get things in order. Hopefully tomorrow I won't be writing about how I ate poorly again today.