Morning Pages | 26 July 2023
Looking for wins amongst the losses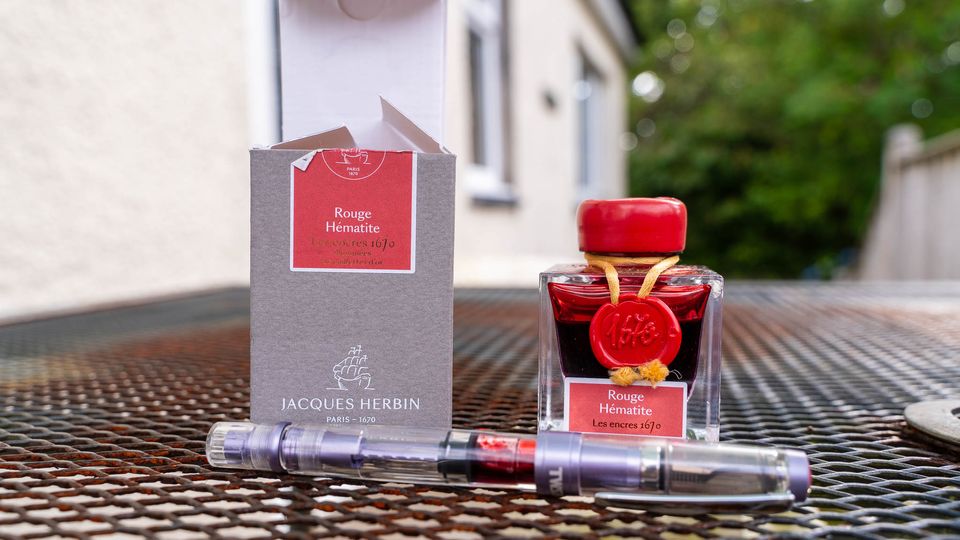 I'm off to a good start today. My cold is a bit better, the sun is shining, I recorded a video podcast when I was out with Clover and I got to do my writing on the porch. I examined some behaviour yesterday of which I'm not proud. I can do better. I will do better.
I put some Jacques Herbin Rouge Hematite ink into my TWSBI Diamond 580 this morning to see how it would look on the Cosmic Air Light paper and I'm quite pleased with how it came out. And I like how the red ink looks in the purple pen too. Nice combo. Maybe I'll commit and fill it right up, lol.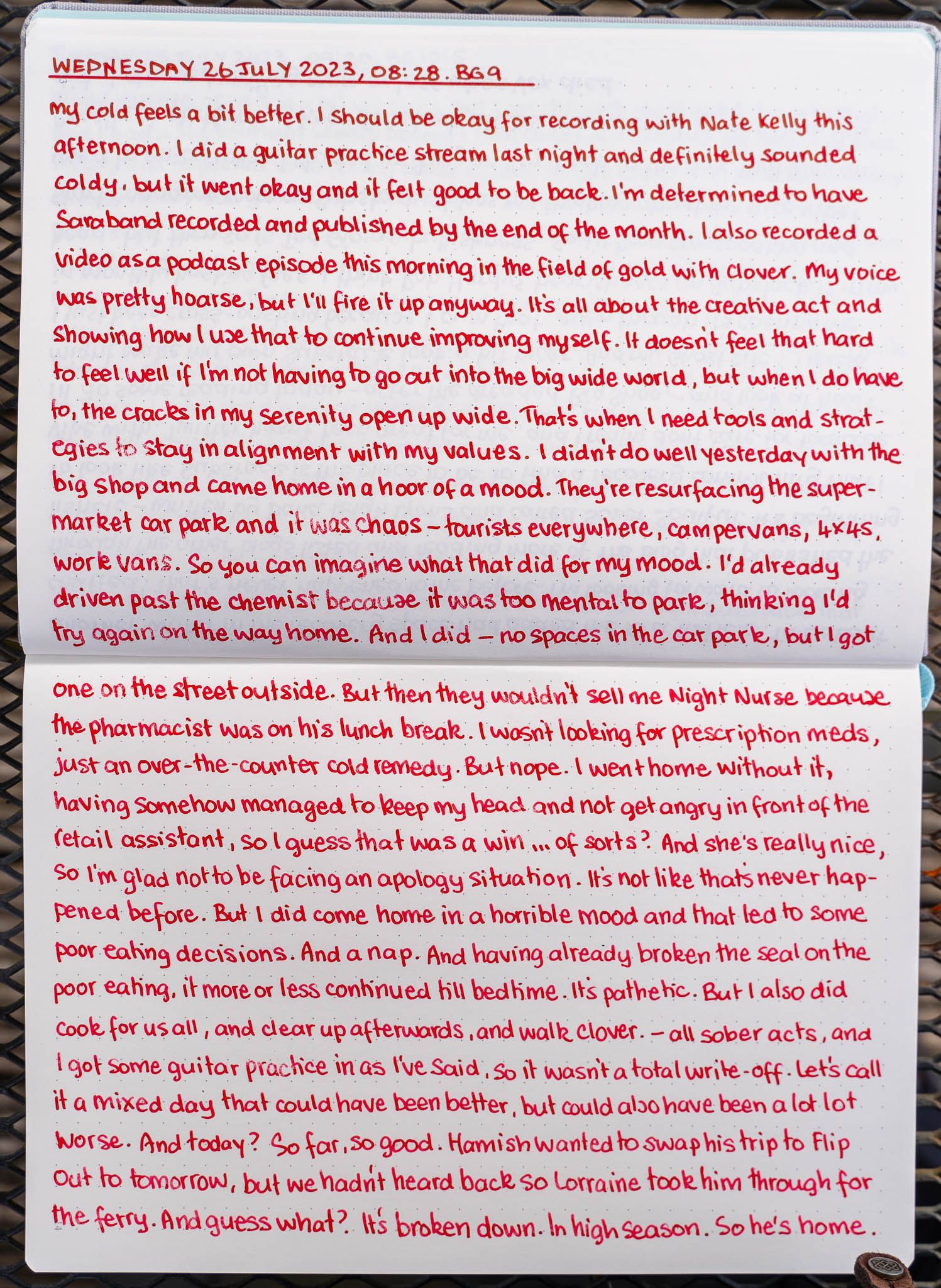 Practising the Creative Act to Reach Sobriety
I recorded this in the field of gold when I was out walking Clover this morning.