Morning Pages | 6 September 2023
Does my writing really help anyone else?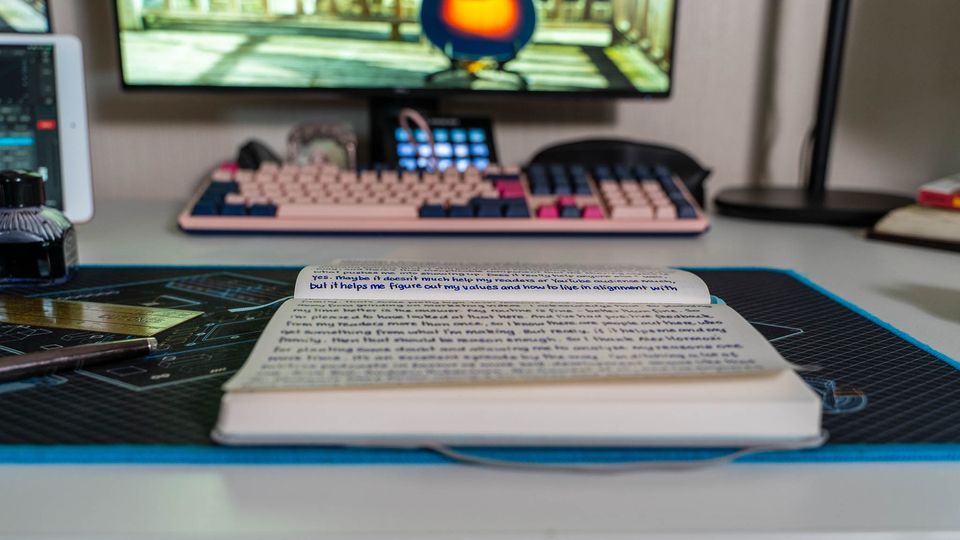 I had a bit of a moment there where I wondered whether my morning routine of writing these pages was actually harming me. So I wrote it out and all is well again. The pages continue ...
No live stream today because I was running out of time and the streaming software wasn't connecting; maybe because I'm still copying shed loads of data to the new NAS.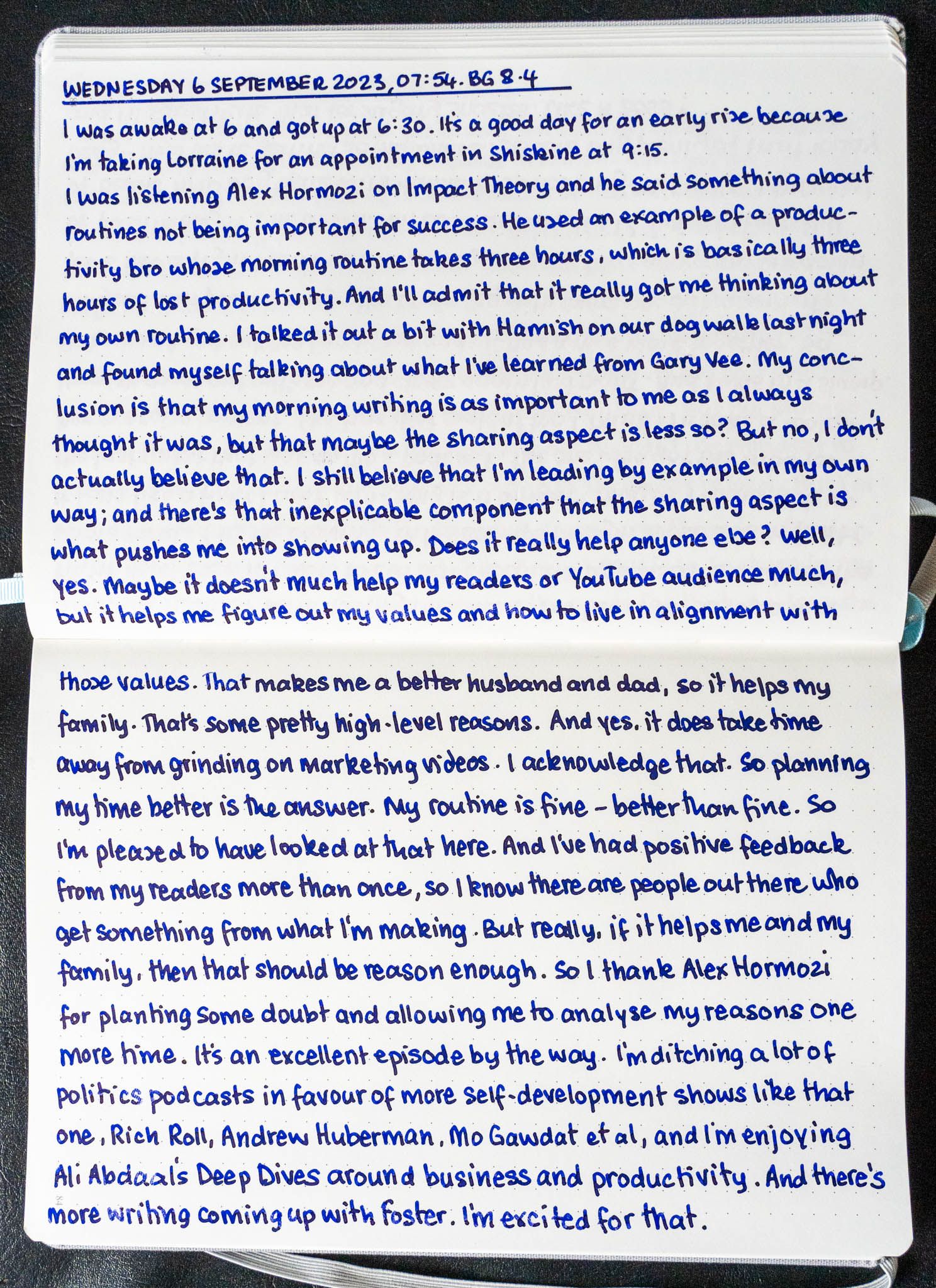 Links