Morning Pages | 9 August 2023
The Serenity Prayer should help me through this period of disruption.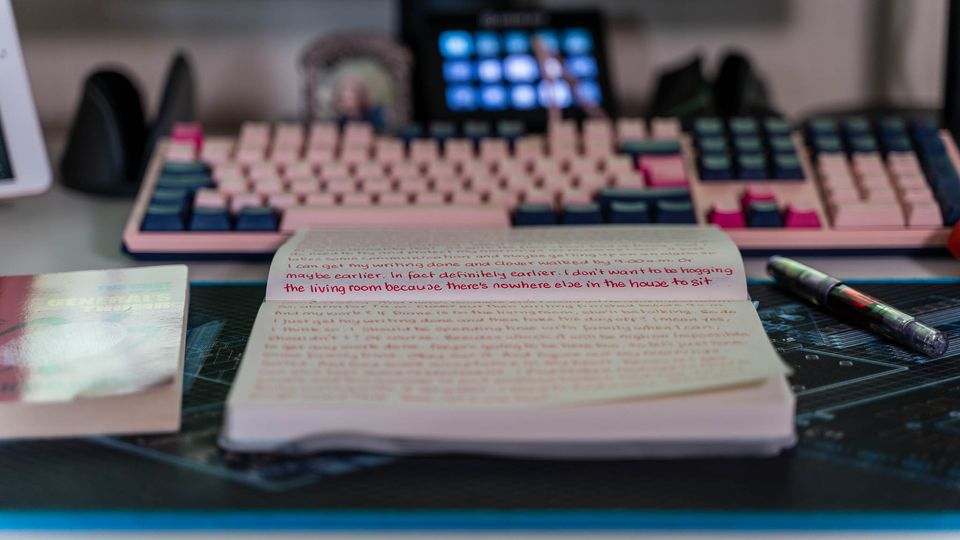 It was a bit of a stressful writing session today; I address this is my pages and am hoping to have resolved the cause of the stress (me) by tomorrow.
Written today with my TWSBI Diamond 580 medium with J. Herbin Hematite Rouge.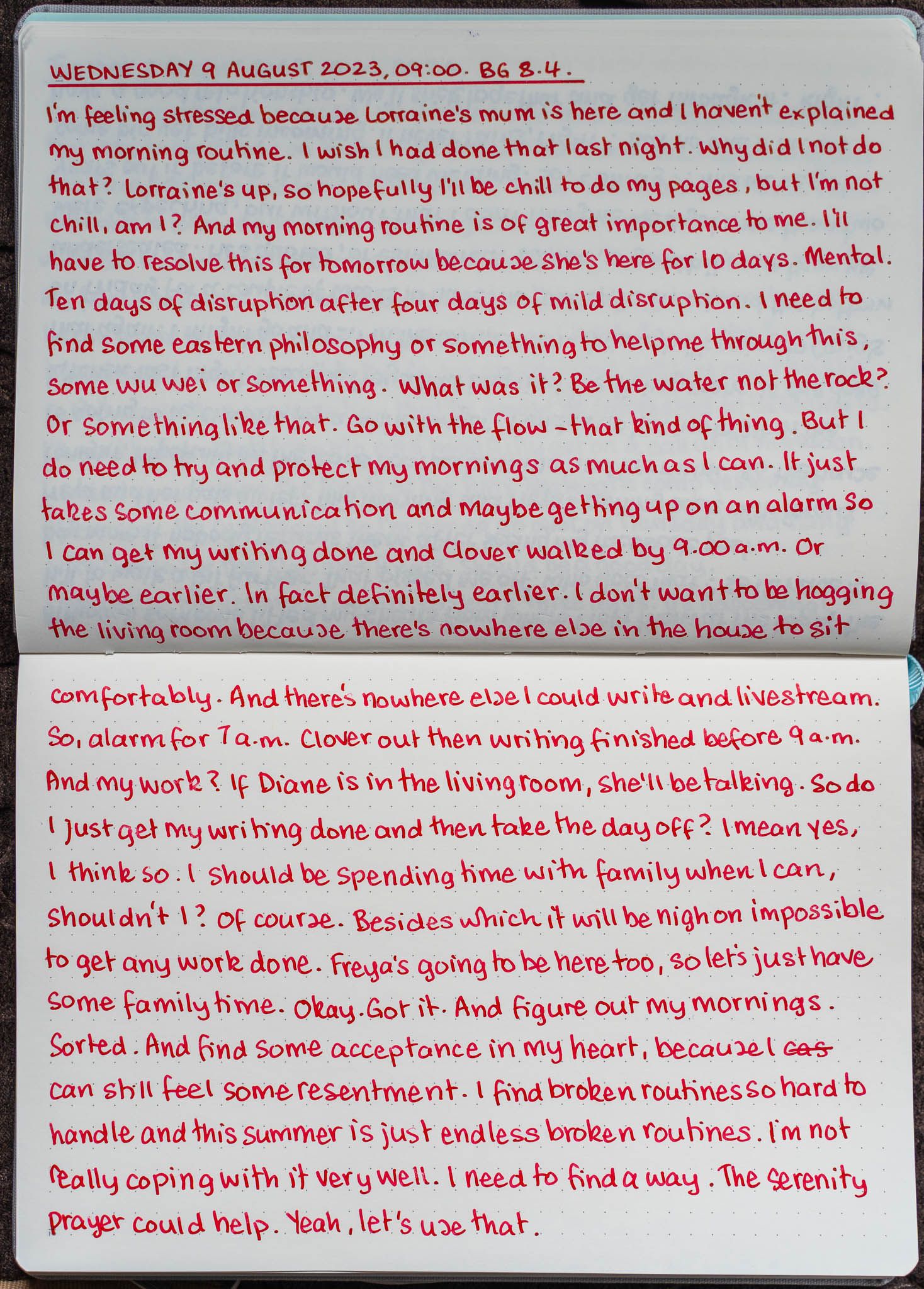 Livestream
If you'd like to join me in writing your own morning pages, I livestream the process every morning between 8 and 10 a.m. UK time. It'll probably be closer to 8 a.m. over the coming week. Subscribe to my YouTube channel and you'll get a notification when I go live.