My New Morning Pages Newsletter
Introducing my Morning Pages newsletter. Join me in what I've found to be the most effective habit for improving my mental health.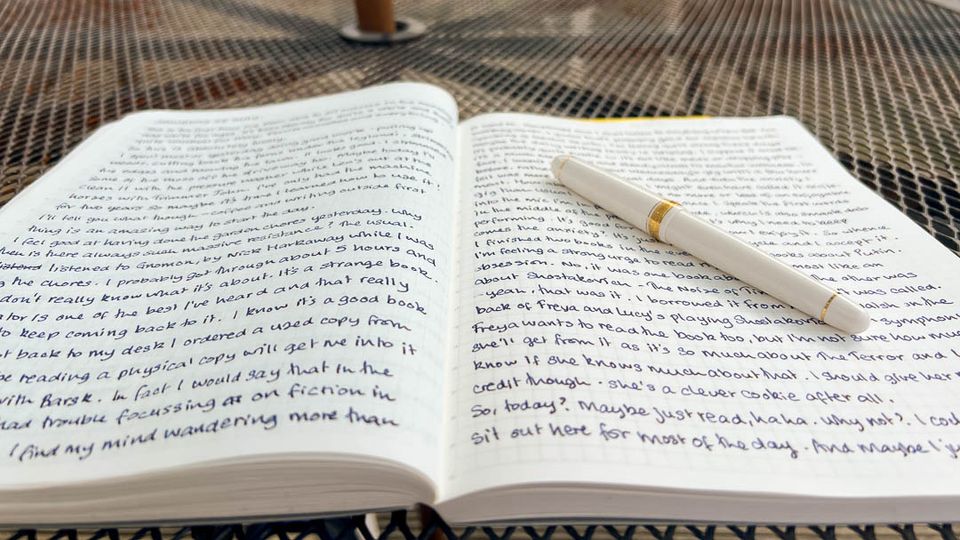 I've been writing a journal on and off since 1986. I committed to writing Morning Pages this year after reading Julia Cameron's book, The Artist's Way. Writing has been good for me in so many ways, not least of which is that I get to indulge my love of fountain pens.
Sharing my pages is maybe going against the grain of what Morning Pages is supposed to be, i.e. personal, unstructured brain dumps written only for oneself, but this works for me. It fits in with my vibe and, in a kind of weird way, encourages me to keep going.
I'd really love it if this newsletter were to grow into a community and encourage others to start this amazing habit. I can't overstate how useful writing Morning Pages has been for my mental health.
It's ironic that I don't think I would've found the courage to start this newsletter had I not been writing every day as a way of overcoming the negative emotions that creators often feel— impostor syndrome, low self-esteem, the 'who cares?' devil on the shoulder, you know? All that.  
Wait ... you're filming this too?
Yeah, I know. Crazy, right. The idea here is to give you a time window in which to write your own pages along with me. The ambient audio is binaural, which means that if you wear headphones it'll sound like you're right there with me. So if the weather's nice enough to do it, I'll record outside and capture the morning sounds of a rural Scottish island location. I am near a road, but it's a road to nowhere and doesn't have much traffic at all. You might hear neighbours, or power tools, or construction work, or the school bell and heating system - what's in the video is in the video! It's authentic!      
Is this free?
For now, yes; all you need to do is subscribe and you'll get the newsletter.
The videos are currently public on YouTube but I may change them to unlisted and make them available only to my newsletter subscribers at some point. There may come a time when I put them behind a paid membership, maybe the more personal ones. I'm not sure yet.
How to join
I haven't 'opted in' my current subscribers to the Morning Pages newsletter in order not to breach the expectations I set for you when you initially signed up. If it's something you would like to support, simply go into your Email preferences and move the slider across to subscribe to the Morning Pages newsletter. Thank you. 🙏🏻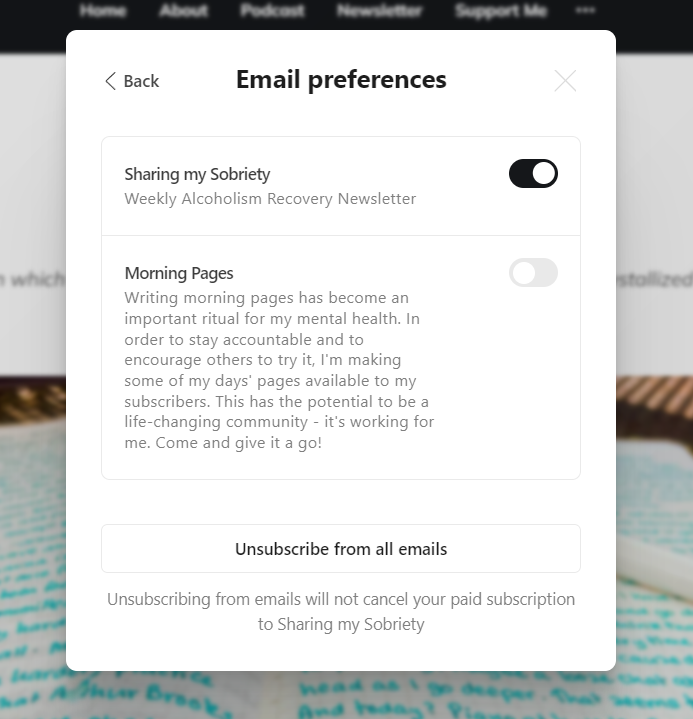 I don't promise to post every day, as I will sometimes write more personal pages that are only for me - see, I do sometimes NOT overshare!
As always, I thank you for your belief in me as a creator and a sober human.
---
I am a participant in the Amazon Services LLC Associates Program, an affiliate advertising program designed to provide a means for sites to earn advertising fees by advertising and linking to Amazon.com. As an Amazon Associate, I earn from qualifying purchases.