Morning Pages | 1 November 2023
Keeping sobriety by giving it away.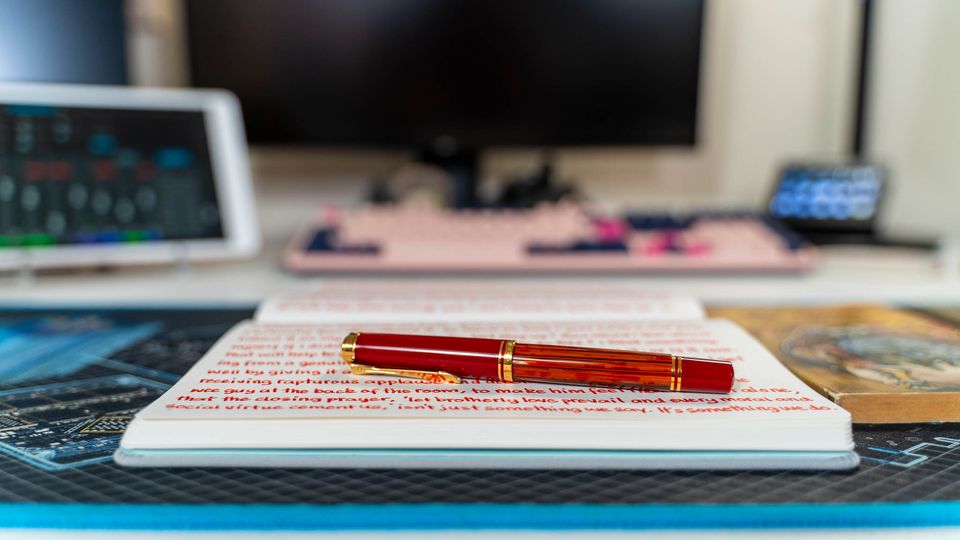 I had a very enjoyable phone call with a good friend this morning while walking Clover in a biblical rainstorm. Good friends are a very valuable part of my life, and I hope that my friends see me in that way, too.
Speaking of which, we talked at length about my idea of human connection, friendship, brotherly love and service to others. These concepts are a big part of how I want to move forward as Master of my Masonic Lodge. That's what I wrote about in this morning's pages.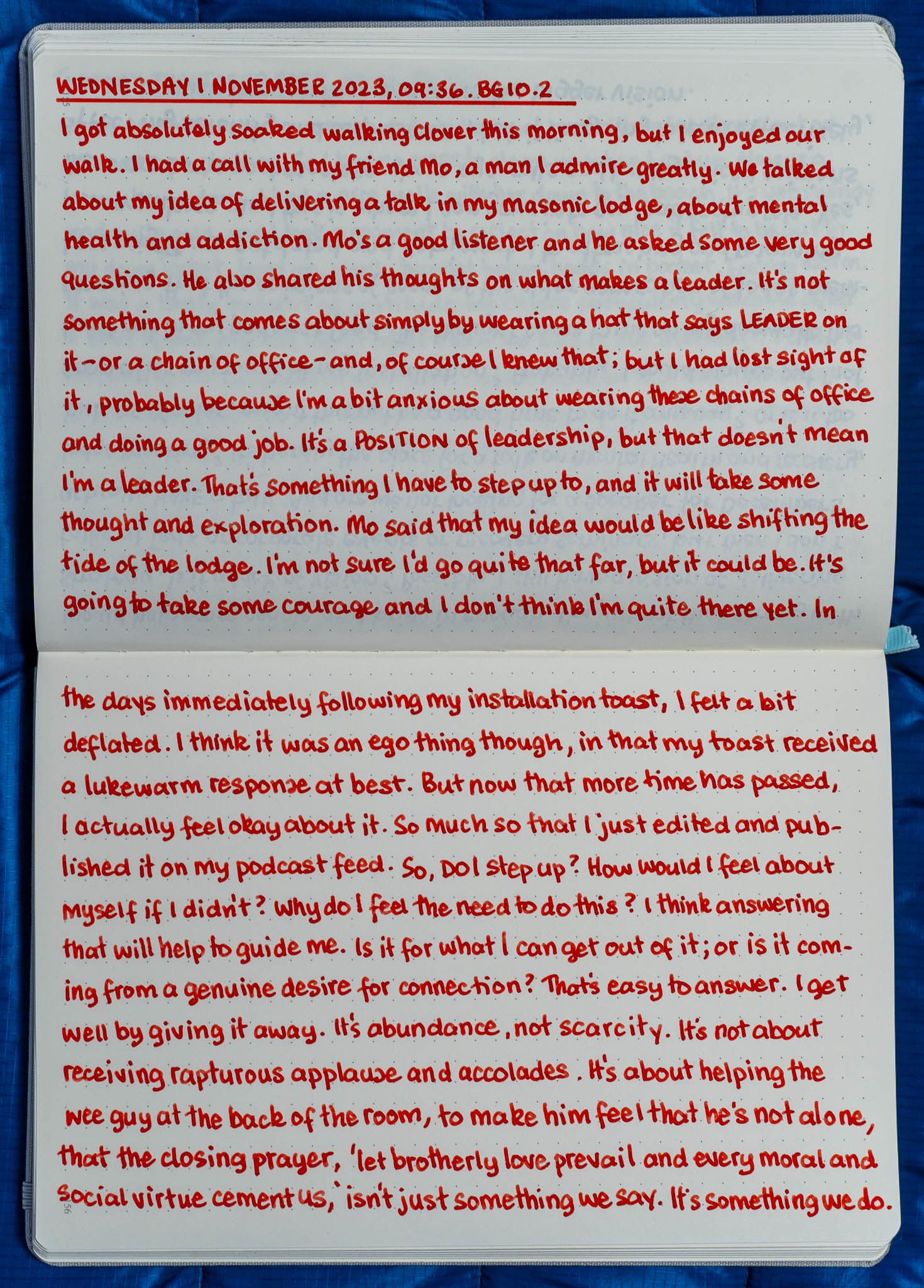 Podcast
I edited and published my toast in my podcast feed. You can listen here:
Links