Morning Pages | 31 October 2023
To lead effectively, I need to serve the bigger vision.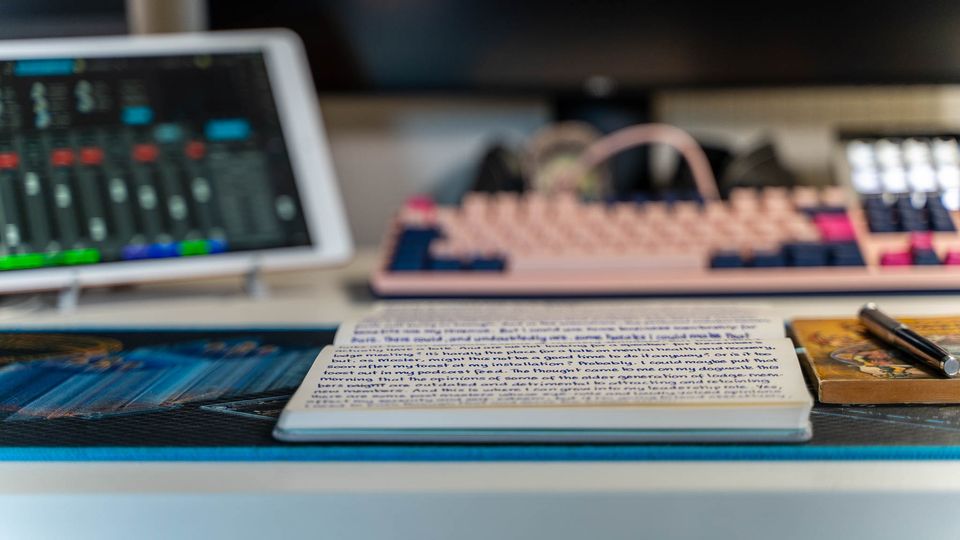 In this morning's pages, I found myself asking whether I have the courage to lead as Master of my Masonic Lodge in the way that I feel I ought to in my heart. Is it really a wise move to consider delivering a talk on my journey through alcoholism and into recovery? It feels a bit like a crossroads, although perhaps not quite, as I already broached the subject in front of a big audience at my installation. Except that I didn't speak as well as I had practised.  
If I were to prepare something for the December meeting, it would be in front of a small audience, most of whom were at my installation, and many of whom disapprove. Perhaps I ought to pick a more suitable battleground. No - battle isn't the right word. It's not a battle. It's a story. If I think of it in terms of a story, I can craft it to have maximum emotional impact. The danger is that it might appear self-indulgent. I get the feeling that some of the older generation of lodge members think that way, but does that matter? It really shouldn't. But even if that is how they think, I could make it my mission to reach them with my storytelling It would be like bringing my YouTube and podcasting and AA speaking experience into another room, to a different audience.
Hmmmm. I dunno. Here's how it came out in my pages.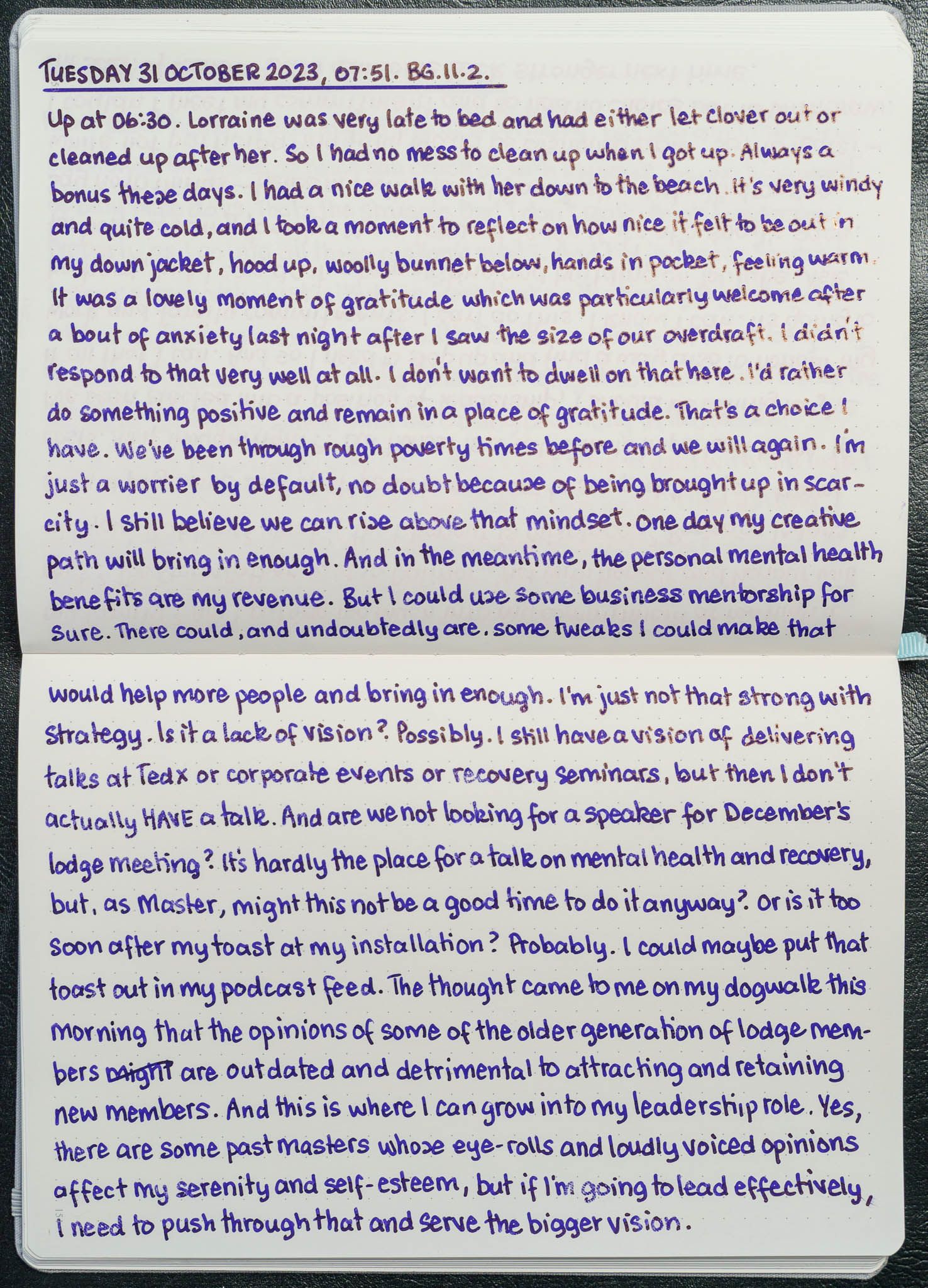 I'm planning to edit my installation toast and publish it on my podcast feed, so if you'd like to hear it, go ahead and subscribe. It should drop later today. Here's a link to the feed on Spotify, but just search for Quoth the Camser in your podcast app of choice and you'll find it.