Morning Pages | 12 June 2023
Recharging after expending all my social capital.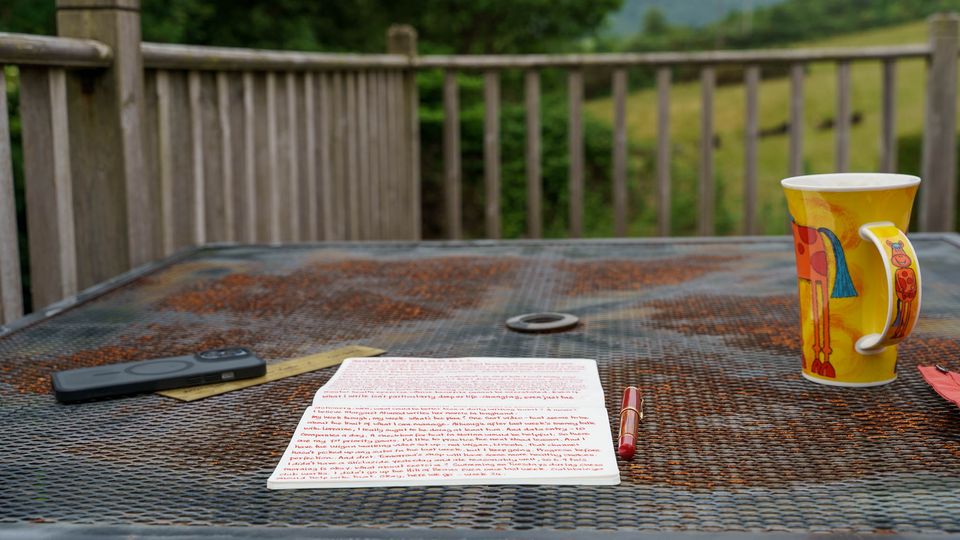 I had a nice writing session outside to start my week with the Pelikan M600 and Pilot Iroshizuku Fuyu-gaki. That pen marked the first time I ever bought a pen to match ink I already had. It was an expensive purchase, but I'm glad to say that the value I've had from it is paying off big-time. It was an attempt to bring some joy during lockdown 1 and it worked (once the guilt had subsided!).