Morning Pages | 16 June 2023
I strongly believe that fearless self-expression is the key to positive mental health and recovery.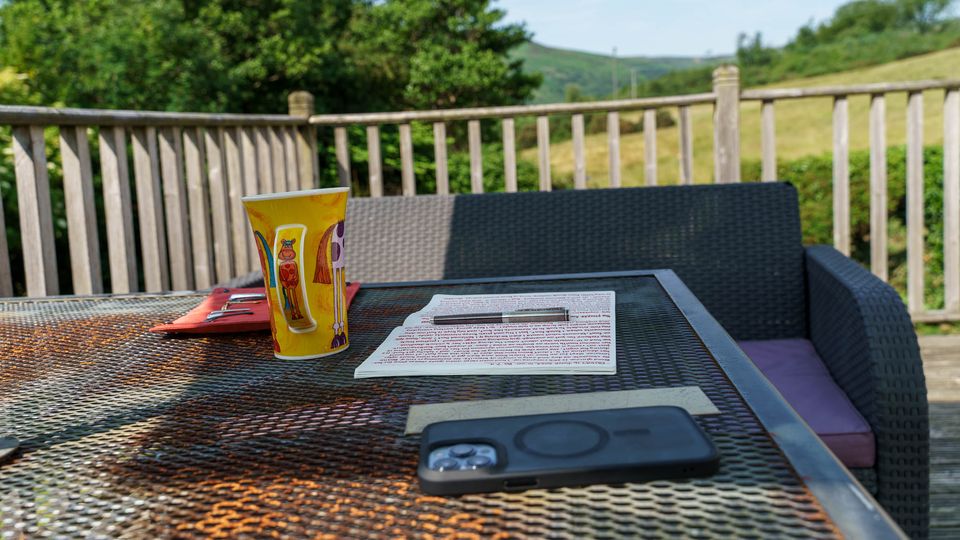 Another Edelfeder day outside. I'm going to clean out the J. Herbin Hematite later today and refill with Edelstein Apatite, so stay tuned for that!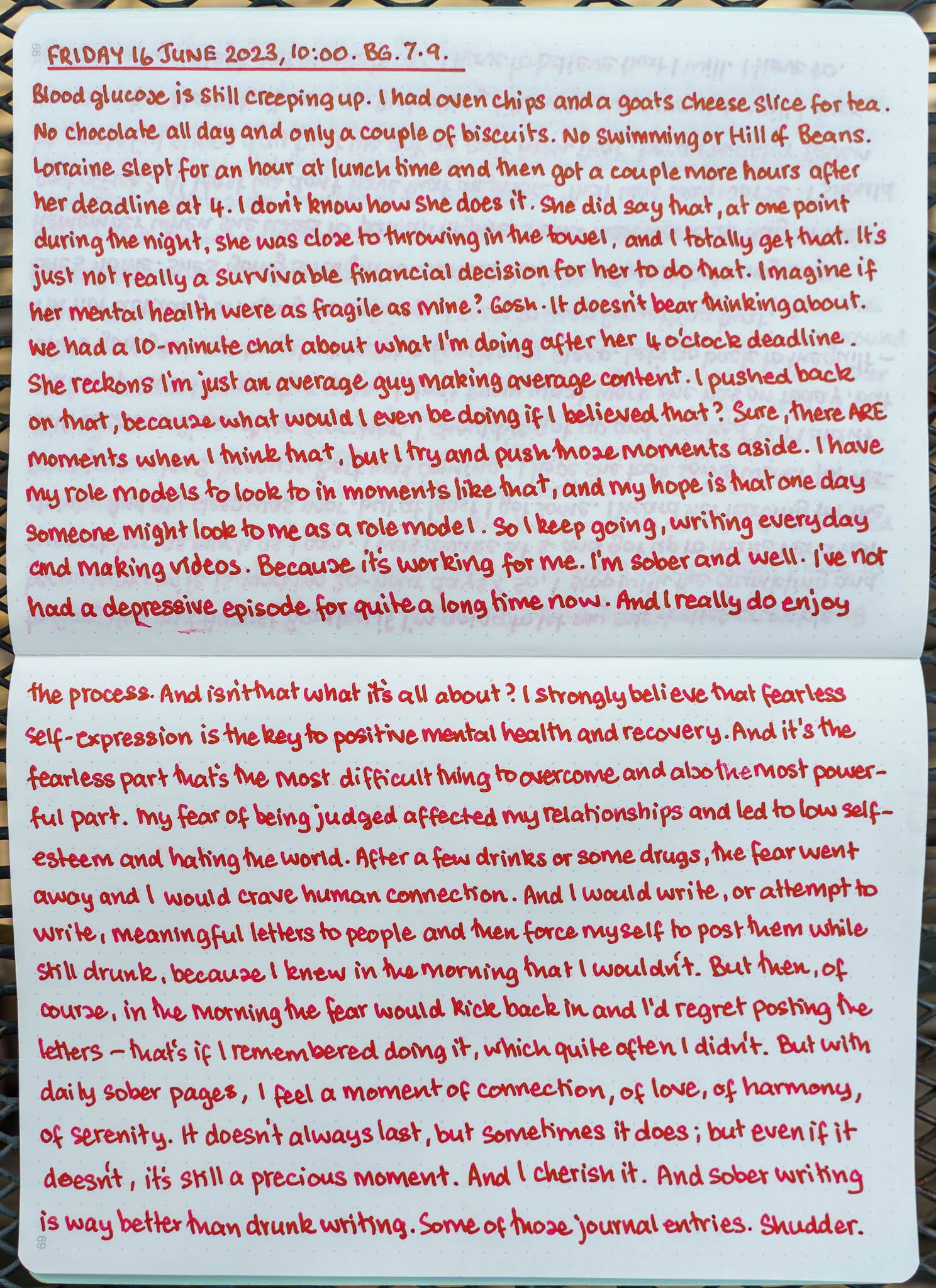 Video (incoming)
I'm toying with the idea of setting up the camera outside and talking about the drunk writing I used to do, since it came up in my pages. There's resistance: the hassle of setting up, the bright sunlight, I'm hungry, and, of course, the resistance of speaking into a camera and worrying about how what I say will be received. But in the spirit of the fearlessness I talked of in today's writing, I'm gonna do it.  After breakfast. I'm announcing it here for accountability's sake. If you want to hold me to it, subscribe to my YouTube and see if it's there by the end of today.
And yes, I know this isn't exactly doubling down on my GMT channel, but I'm sure I can manage another GMT video AND a talking head video. Whoa! Talk about making myself accountable!