Morning Pages | 17 June 2023
I went and bought a gimbal.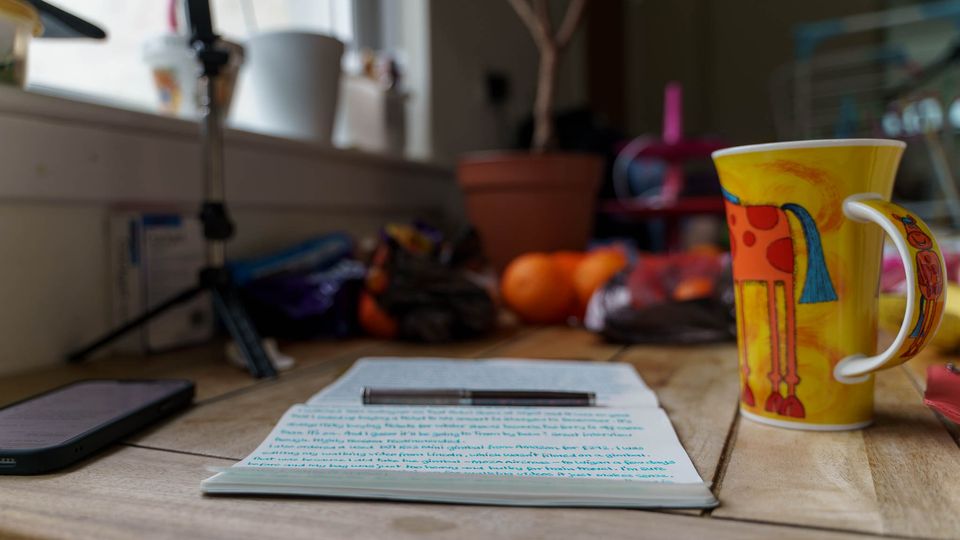 I'm writing in the kitchen to day to get more light because I have a new ink and pen combo. It doesn't photograph terribly well, so I may not continue with this colour for that reason. I'll see when I get a chance to sit outside again. It's the Waldmann Edelfeder broad with Pelikan Edelstein Apatite ink. It also doesn't write consistently; the second page is a bit clumpy.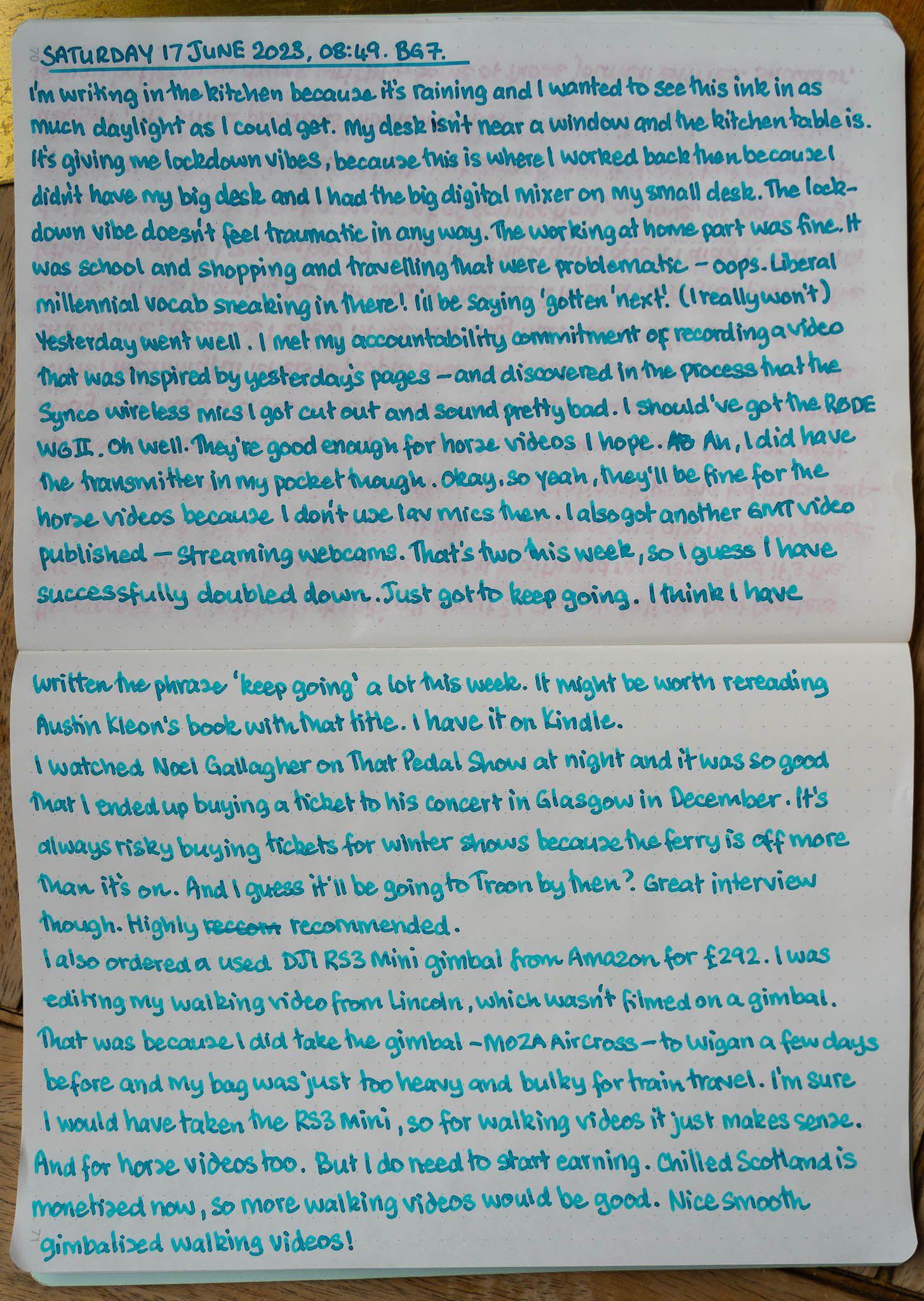 Fearless Self-Expression
Links