Morning Pages | 18 December 2022
Another day of wearing multiple layers in the house.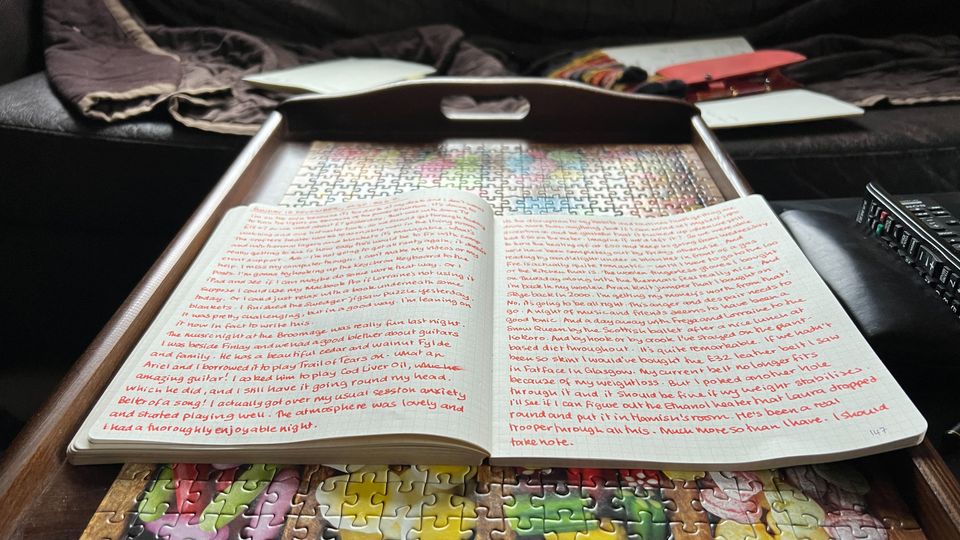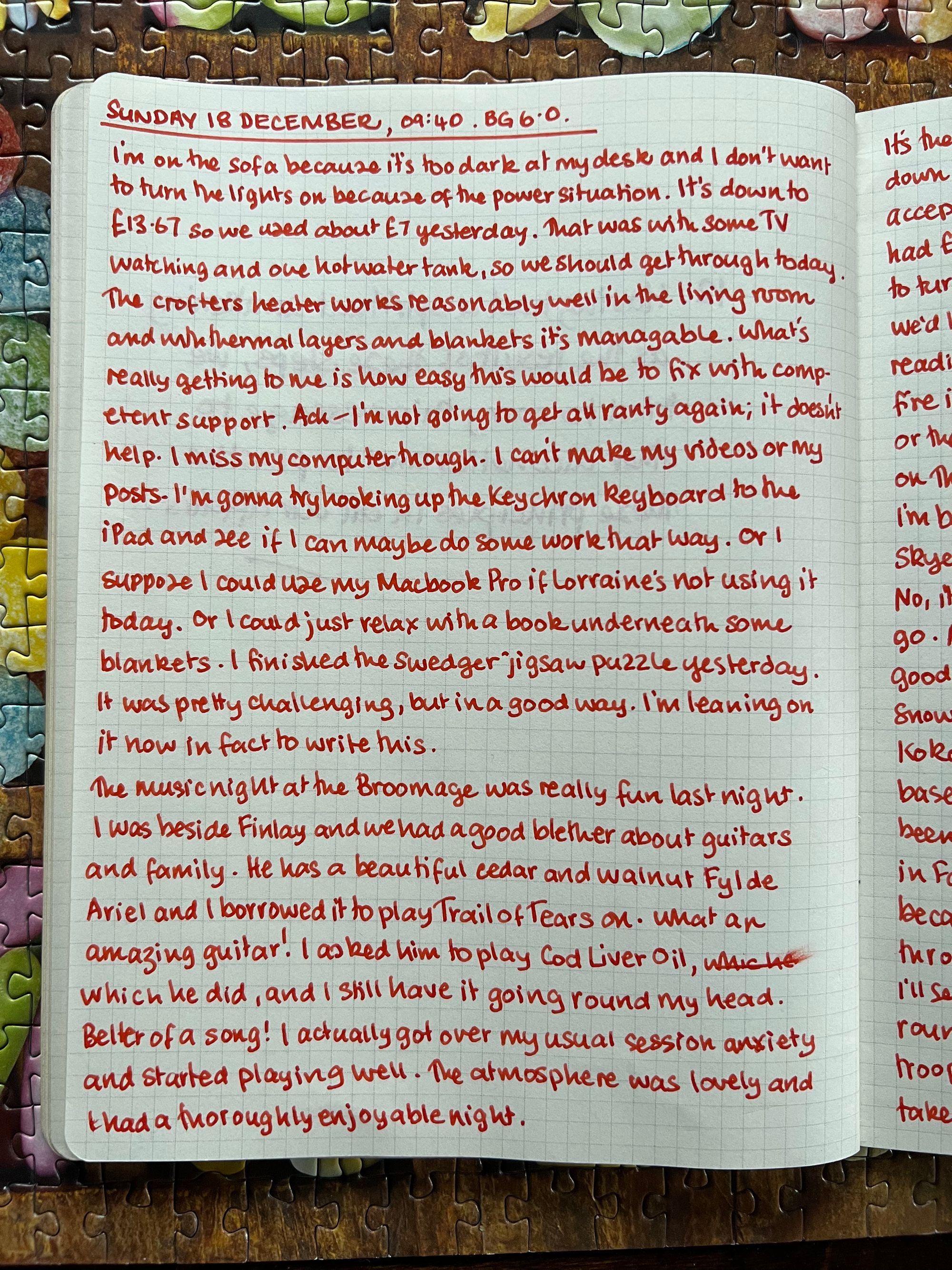 I'm playing catch up after a day away and multiple days at home without being able to turn on my PC, so my pages from the last two days went out on the site but not by email. If you'd like to fill the gap, they're here:
Friday 16 December
Saturday 17 December
Another day of keeping warm with multiple layers on in our freezing cold house. Will our emergency electricity key arrive tomorrow? Stay tuned!
What I will say is thank God for music. I had a lovely night among friends last night in a warm home and it really lifted me.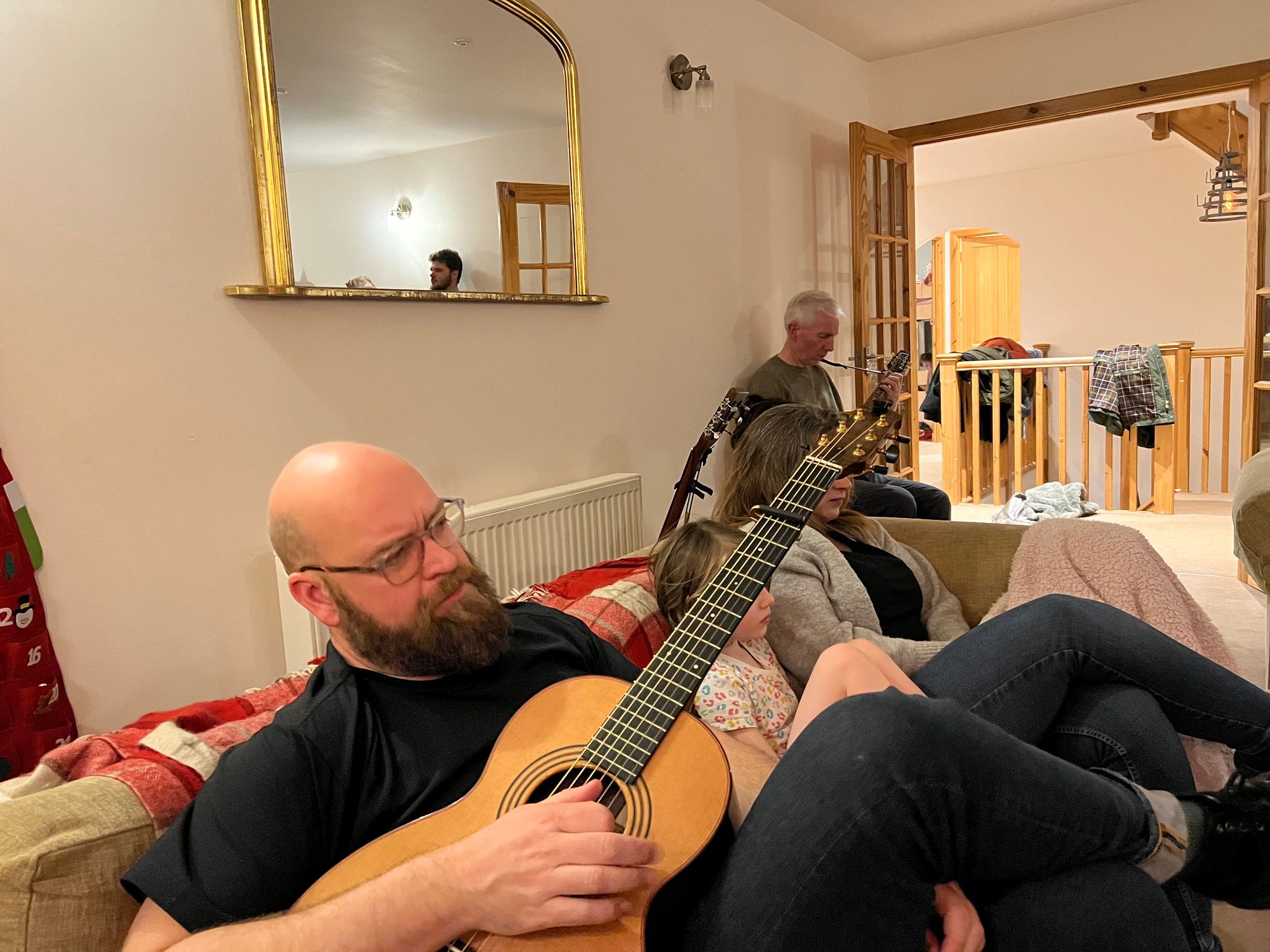 The fingerless woolen gloves help too.