Morning Pages | 2 September 2023
A big win!
A nice outdoor session today. Love me a sunny Saturday! Waldmann Edelfeder broad with Diamine Bilberry.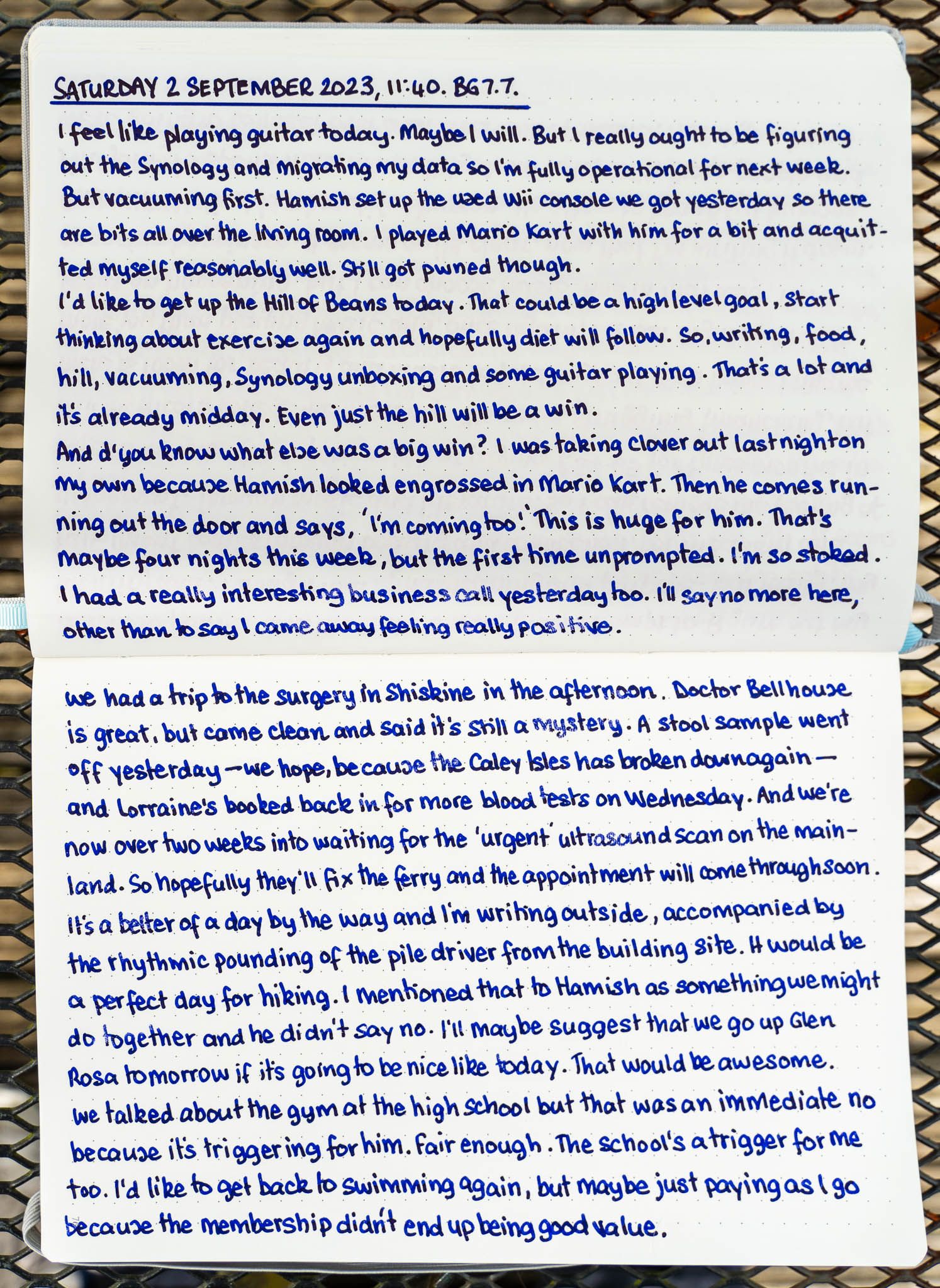 Live Stream
This was an outdoor session, so I live-streamed on my iPhone. I had a brief interruption when the neighbour came to ask if our cat had been beating up on his cat (she hadn't) and then I had to come in to write a message to Lorraine to ask her to bring the shears home from the field so I can go up the Hill of Beans later – it'll be overgrown again because I've not been up in a couple of weeks.