Morning Pages | 1 September 2023
I can choose music and, in that way, I'm choosing happiness.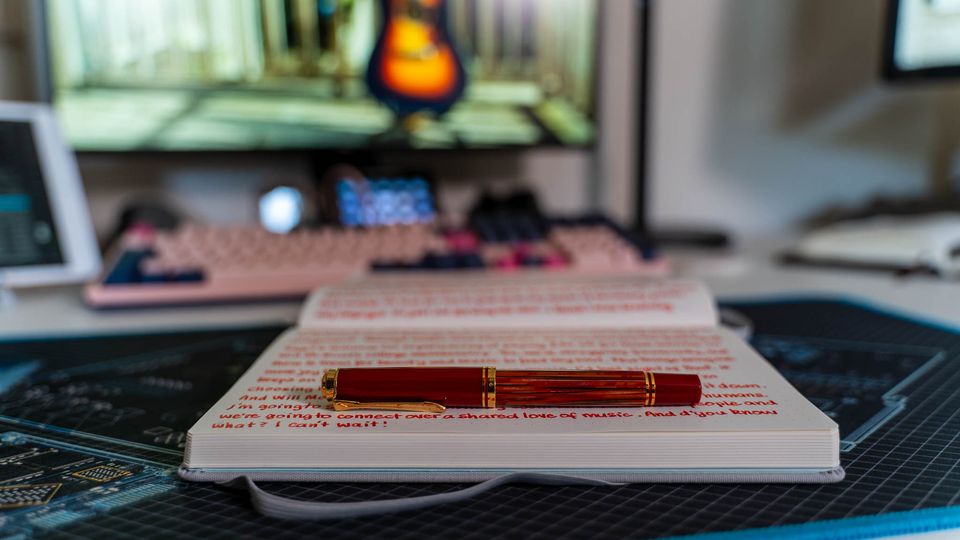 It's a Pelikan M600 day today to start the new month. August is done and I'm pretty glad to see the back of it, to be honest. But I will do a monthly review and look out for the positive things, the biggest of which was certainly getting to see our daughter's performing with the Caledonian Chamber Orchestra in Crieff—and getting home safely in a campervan with the engine warning light on.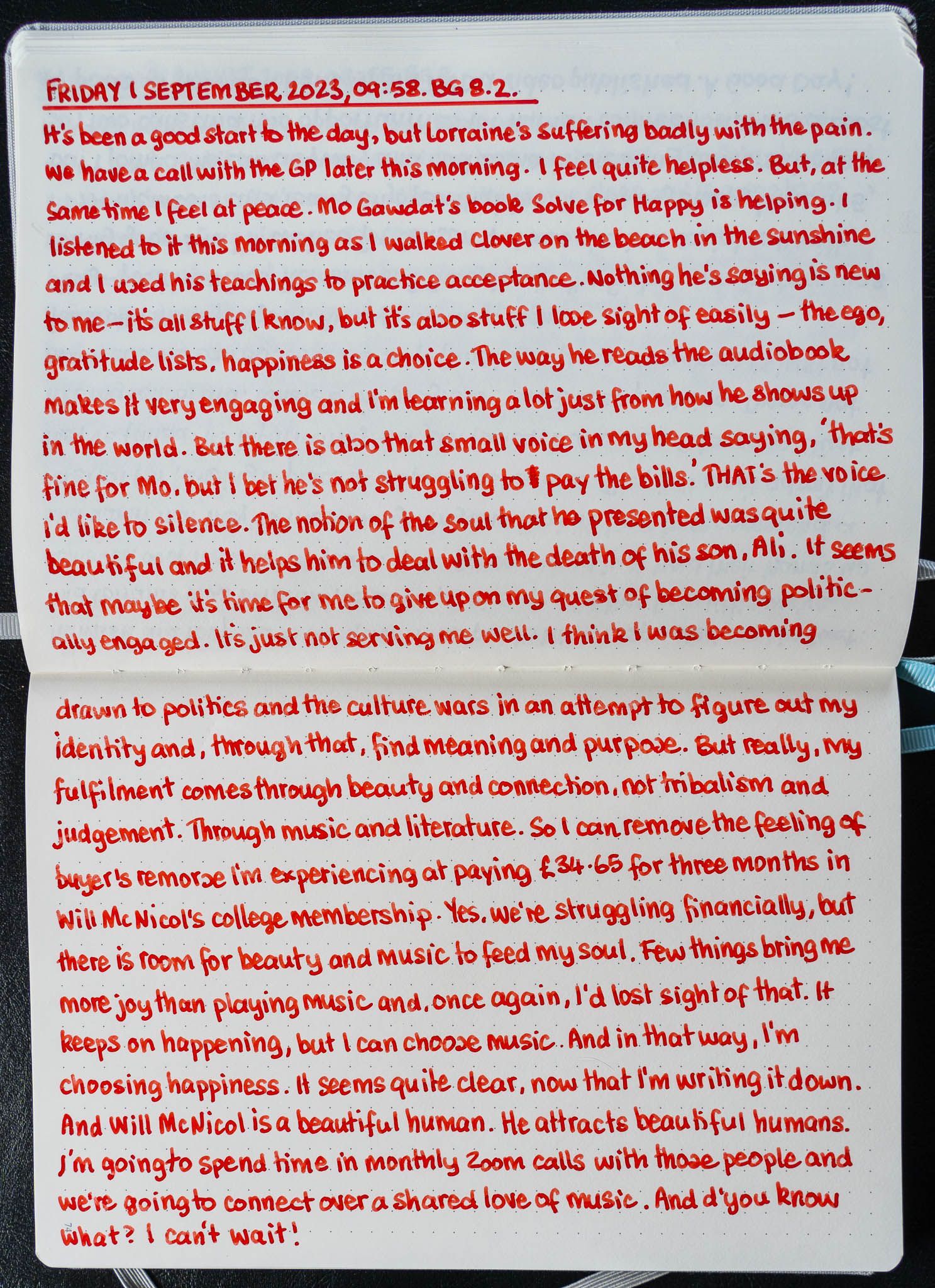 Live Stream
It's becoming part of my ritual now to live-stream my writing sessions. The main reason for doing that is to encourage you to join me with YOUR writing session. I go live between 8 and 10 a.m. UK time and if you're subscribed to my YouTube channel, you'll get a notification. Come and join me!
An article that got me thinking...
I've been listening to a podcast called Fucking Cancelled for a while now. Both hosts are 12-steppers in AA, and one of them, Clementine, wrote a really interesting article with the title I'm Not Sober Anymore. It piqued my interest enough to buy a subscription to her Substack, and I'm glad I did because it has really got me thinking. You can read excerpts on Clementine's Instagram.
https://www.instagram.com/p/Cwnp6H4ASnr/?utm_source=ig_web_button_share_sheet&igshid=MzRlODBiNWFlZA==
I've been pondering the word sobriety for some time now and I'm planning an article of my own in my head because it's something I'd like to explore. I think my take on it could be helpful to other travellers.  
Links
---
I am a participant in the Amazon Services LLC Associates Program, an affiliate advertising program designed to provide a means for sites to earn advertising fees by advertising and linking to Amazon.com. As an Amazon Associate, I earn from qualifying purchases.