Morning Pages | 20 October 2023
Time restrictions can lead to more effective use of my time. I hope!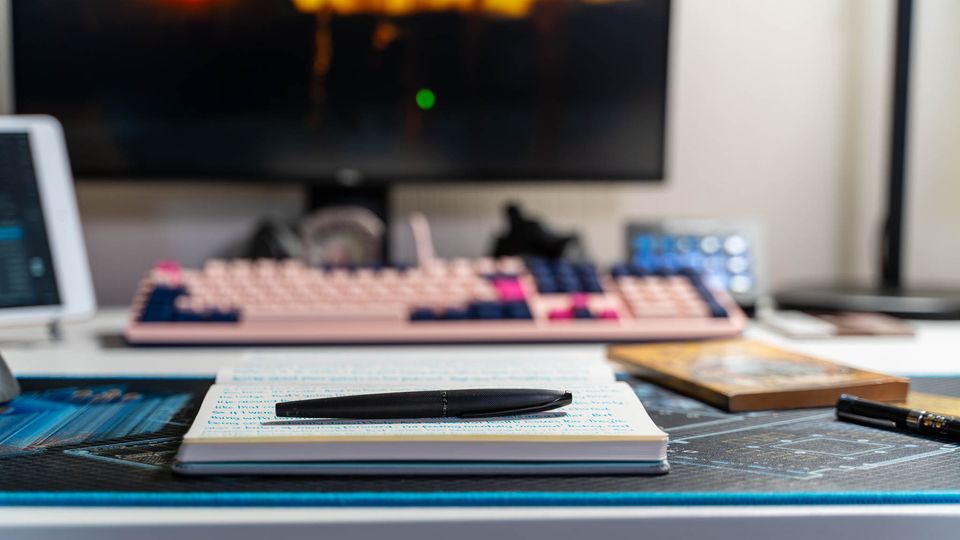 I've been pretty sick with a cold over the past couple of days and so the writing was let go while I slept late and did not do very much of anything at all. I'm feeling better today and felt drawn to picking up my pen again. I missed it.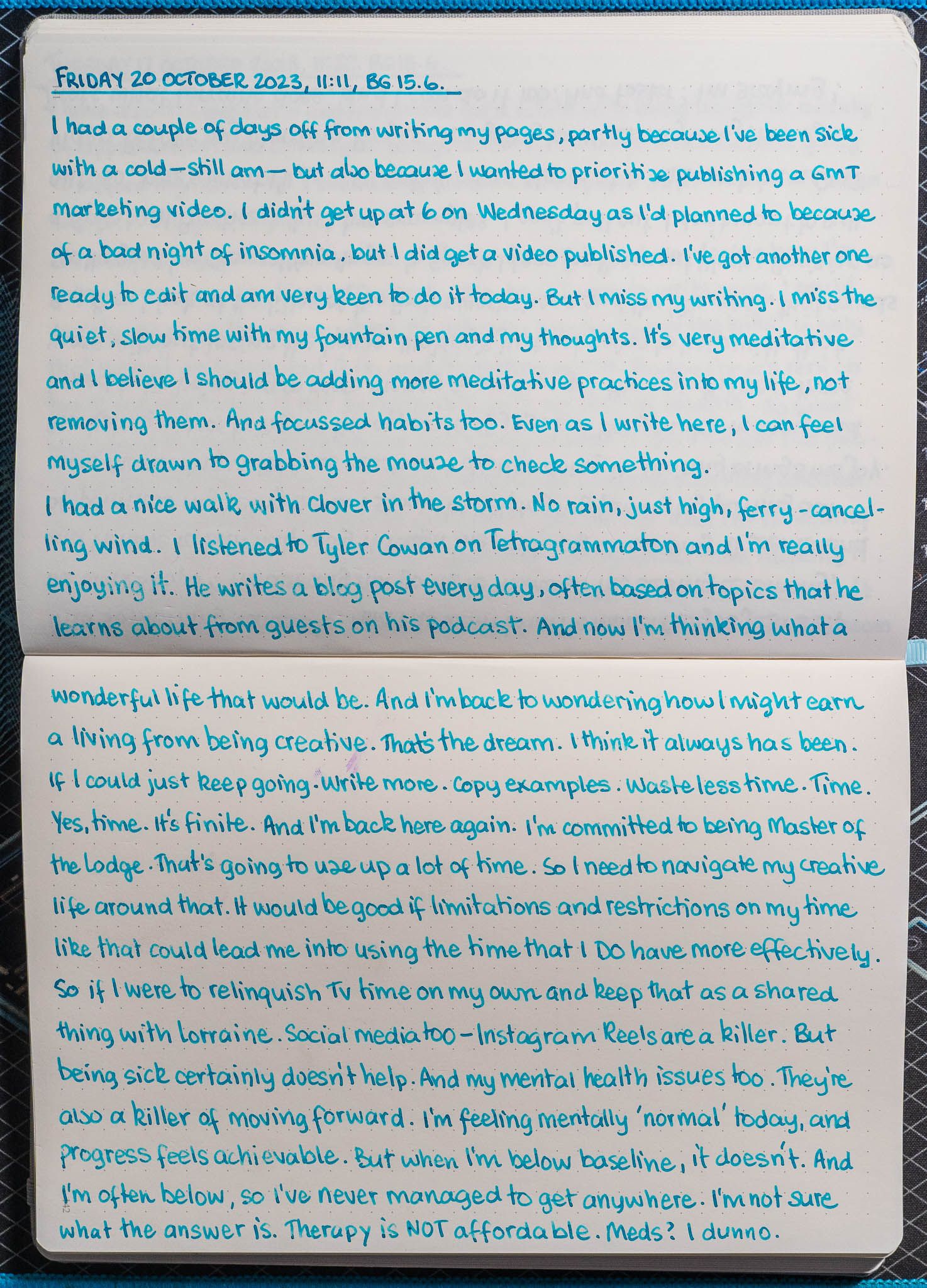 Links