Morning Pages | 23 October 2023
Turning off the culture wars content has been really good for me.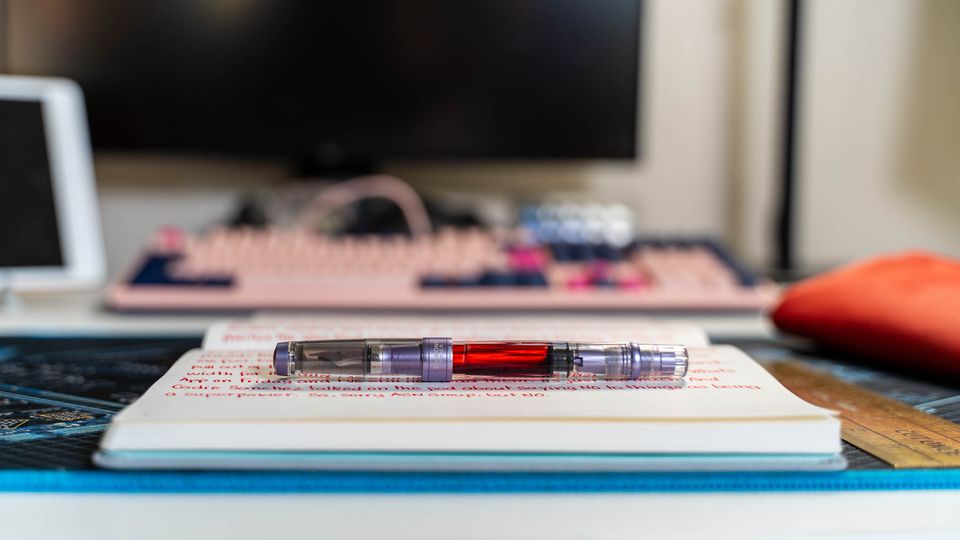 Here I am, now aged 52 and at the start of a hectic week of my own design. It's time to see what my limits are as Master of my local Masonic Lodge.
Oh, and for a special birthday treat on Saturday, I got breathalysed by the Police for the first time! It was nice to be able to respond to the question, 'Have you had a drink in the last twenty minutes?' with the response, 'I've not had a drink in the last 20 years!'. Okay, there's a bit of poetic license there, as it's only been 18 years since I drank that last margarita in Georgia, USA, but he said 20, and I said 20. I was driving from Oban in my campervan after attending a Masonic Installation meeting and was on my way back to the ferry terminal at Claonaig to sleep for the night. A warning light had beeped on my dashboard, and glancing at it caused me to weave over the middle of the road just a bit. That's when the flashing police lights went on behind me. Fair enough. Saturday night. Empty roads. Bored polis. Weaving campervan.
Morning Pages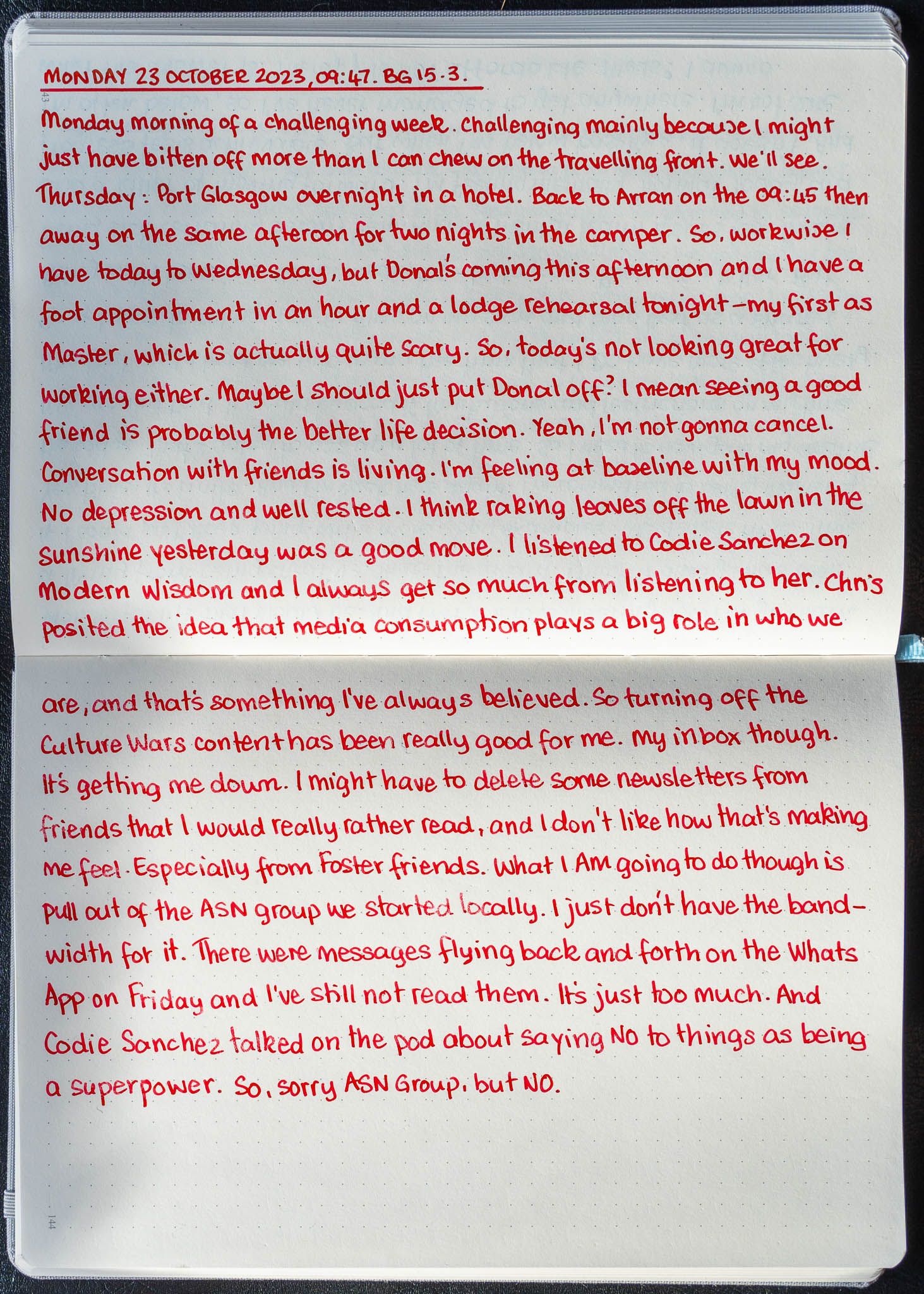 Here's the view I woke up to on Sunday morning in the campervan.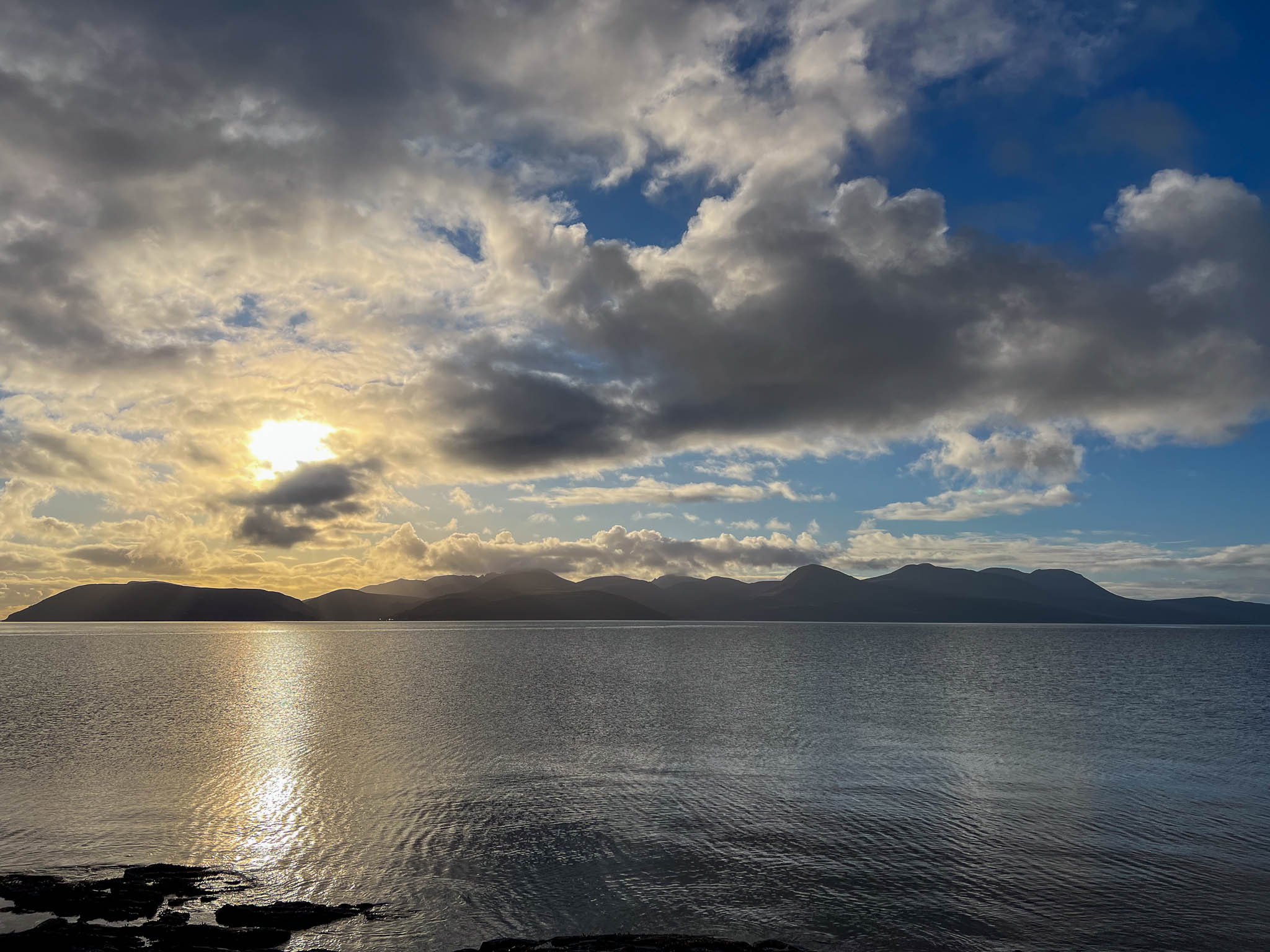 Links