Morning Pages | 22 September 2023
As long I don't do nothing - that's the key to progress.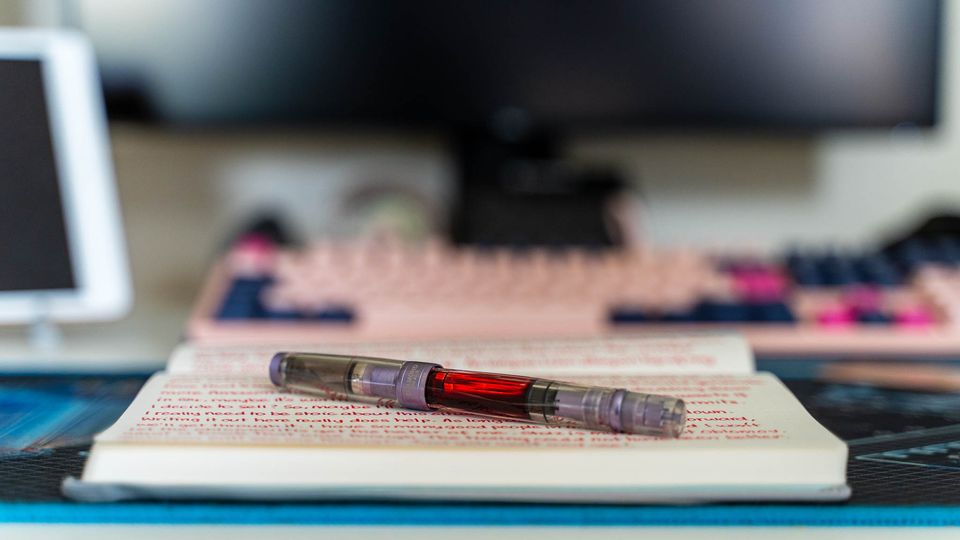 I wondered if I'd manage to write my way into feeling positive about the world, and d'you know? It only bloody worked!
TWSBI Diamond 580 ALR pen with a medium nib and J. Herbin Hematite Rouge ink.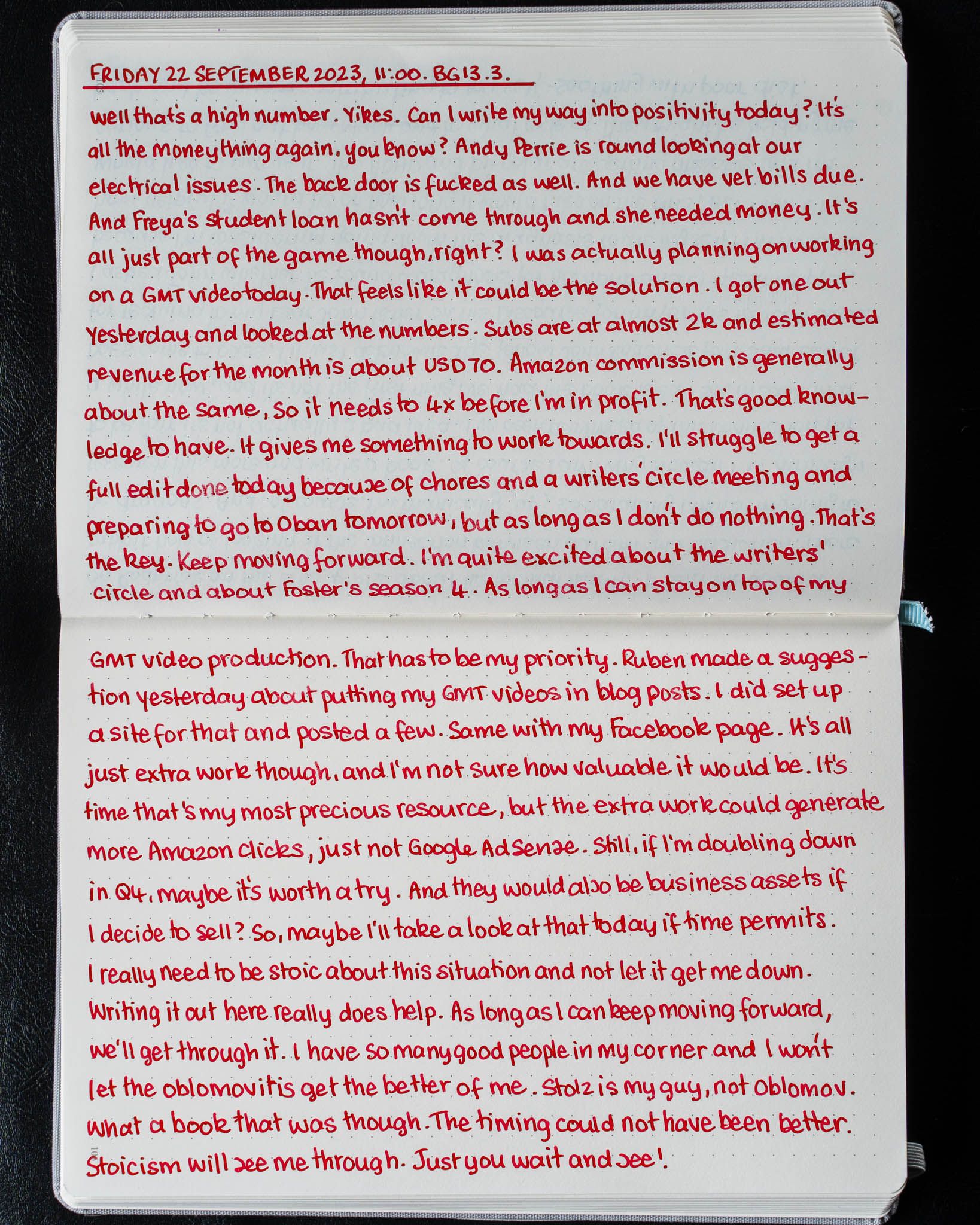 Links