Morning Pages | 25 September 2023
The most useful thing I can do to keep from slipping into victimhood mentality.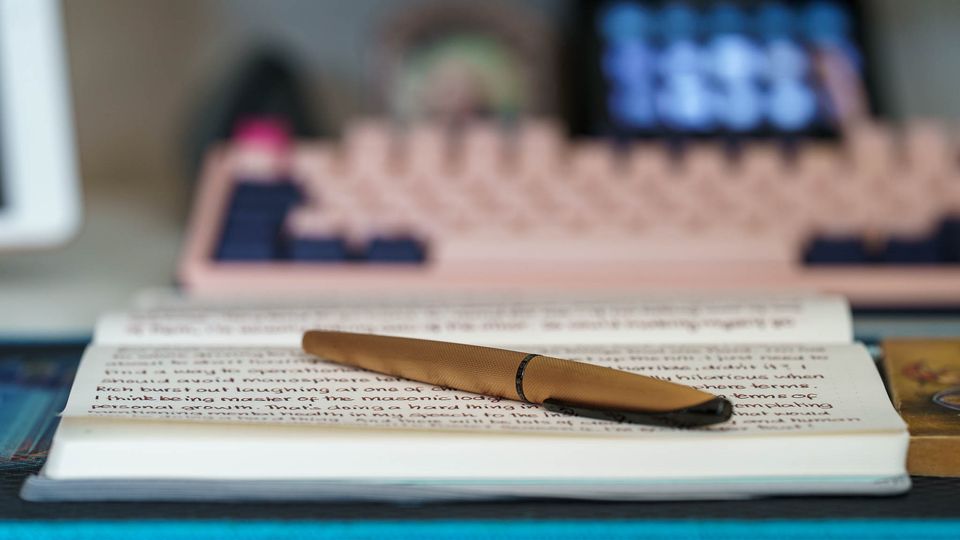 I had a couple of days off. Did you miss me? I was travelling and, although I did have my notebook with me, I ended up filming for my Chilled Scotland channel, which I think was a fair exchange, given that I hadn't posted anything on that channel for weeks! I'm back to my regular schedule from today and I'm feeling upbeat after a weekend away and writing this morning's pages.
Cross ATX fountain pen with Rohrer & Klinger maroon ink.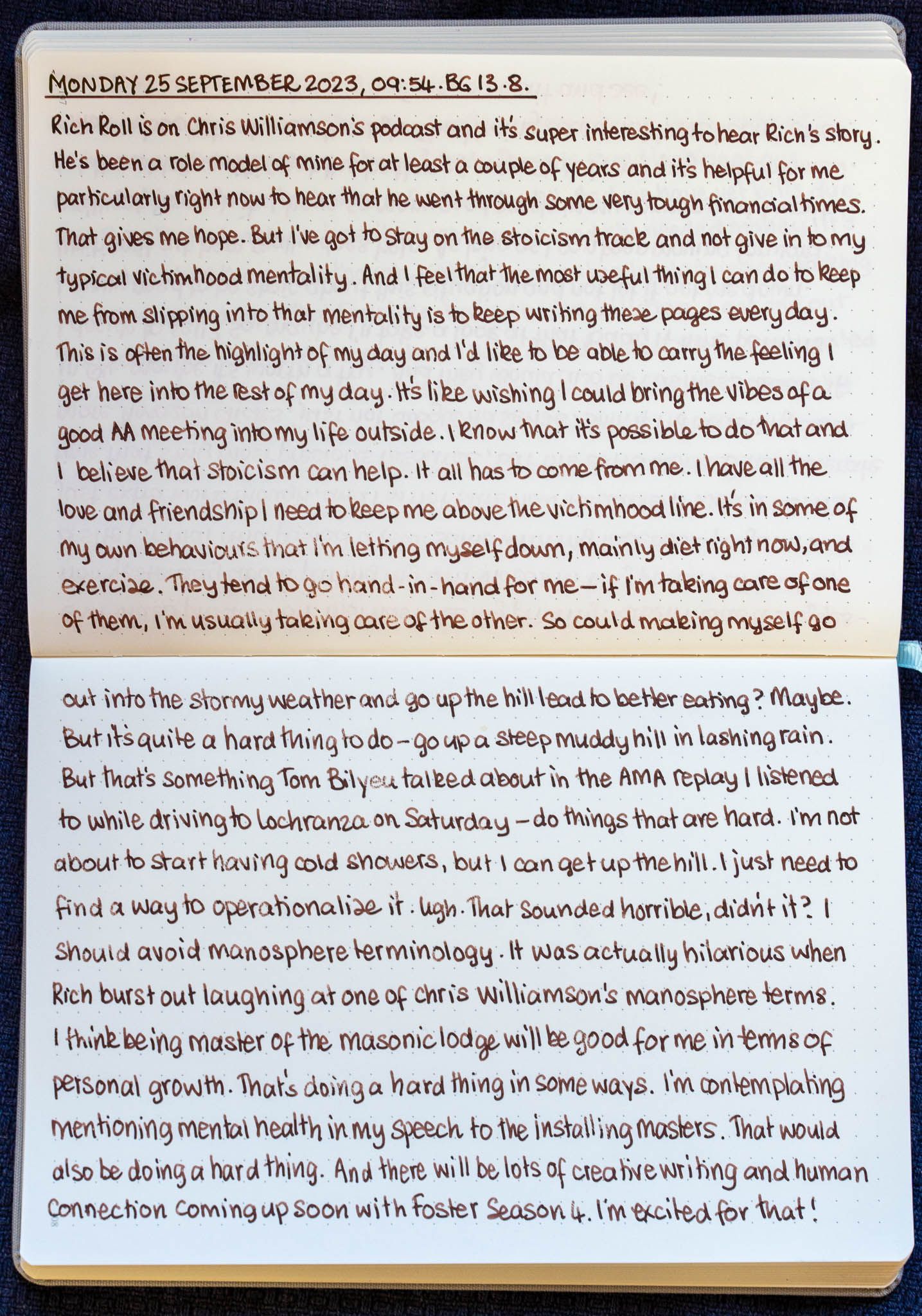 Links