Morning Pages | 26 August 2022
Sarah Jarosz is one of the most amazing musicians on the scene right now.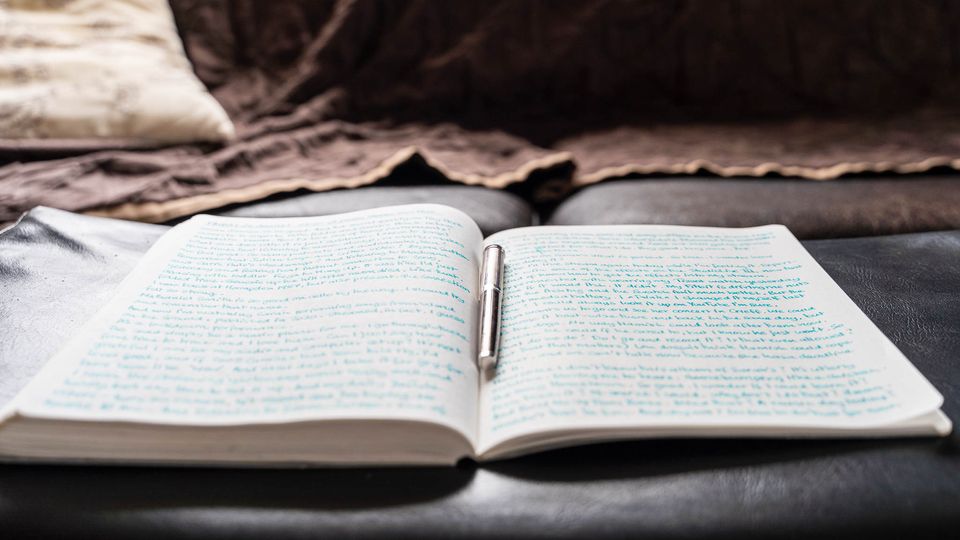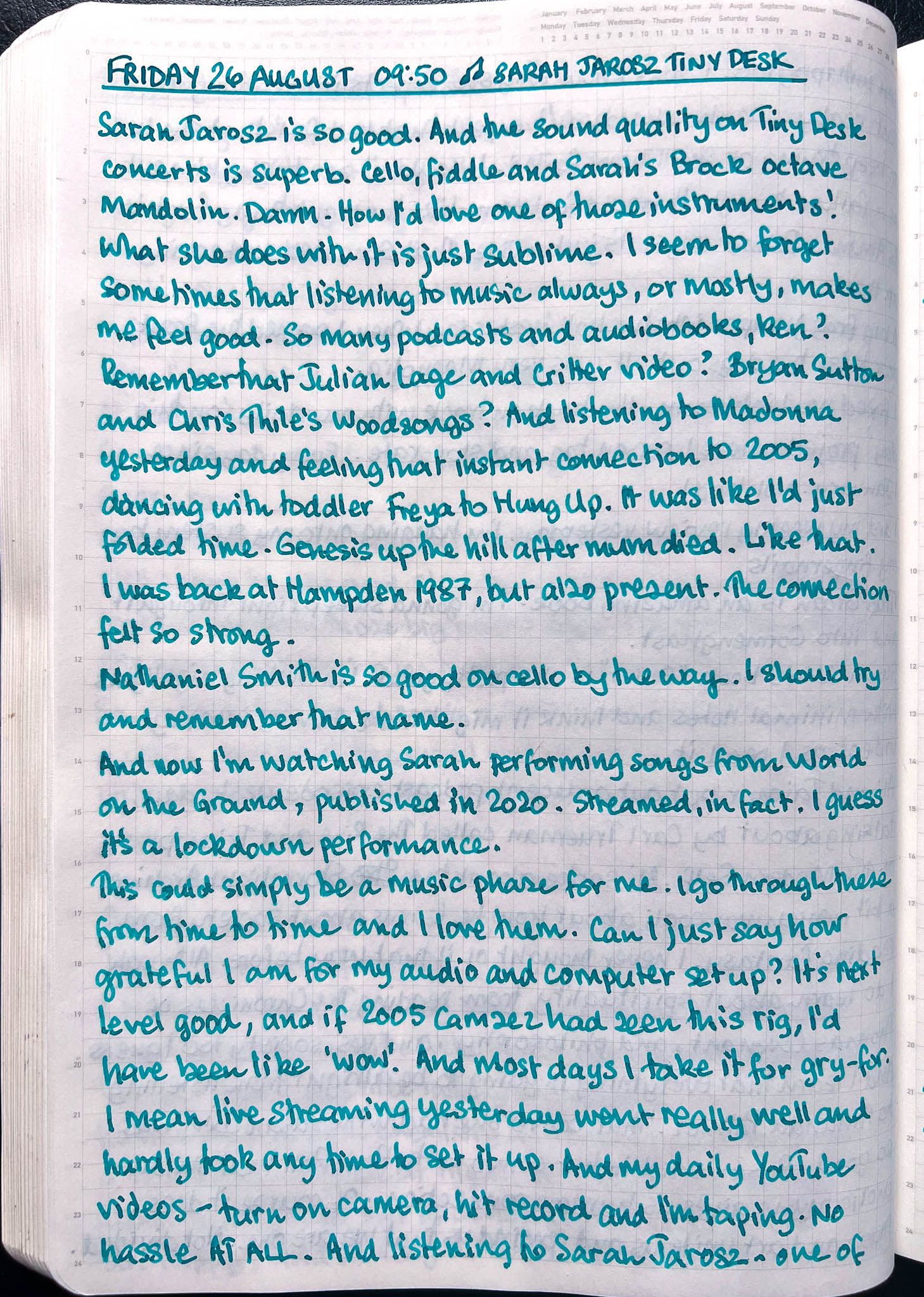 Today's Pen: Waldmann Edelfeder Broad
Today's Ink: Edelstein Apatite
Notebook: STÁLOGY B5
Video Diary
Links
Sarah Jarosz - Tiny Desk
Saray Jarosz - Performing Songs from World on the Ground
Chris Thile and Bryan Sutton - Woodsongs Radio Hour
Julian Lage & Chris Eldridge - Bone Collector
My Live Stream learning Big in Japan
Support
Watching my video diary on YouTube and subscribing to my channel would help me enormously right now as I'm struggling to hit that pesky 1k sub / 4k watch-hour limit to start earning ad revenue on my channel.
Signing up for a paid subscription to this newsletter would be absolutely amazing, too. While I write it primarily for myself, I'd probably not keep going with it if I weren't publishing it. It's a weird circular thing.
Or just buy me a coffee as a one-off thing -  https://www.buymeacoffee.com/camscampbell
Thank you! 🙏🏻