Morning Pages | 26 October 2023
Stepping up and overcoming obstacles.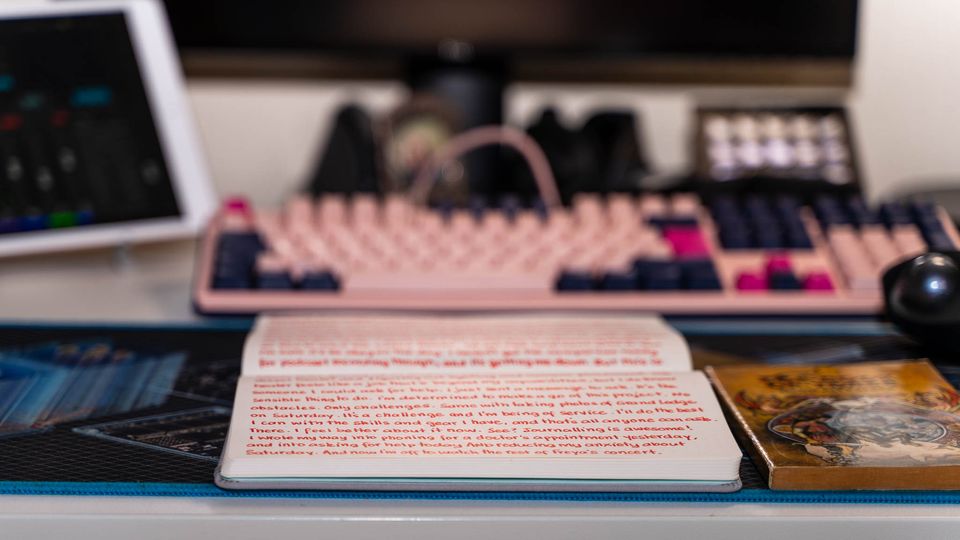 Writing my way into positivity and being able to make decisions and take action is a good way to start the day. I started out feeling anxious about my weekend of travelling, my photographic assignment and how to modify my campervan into a mobile podcasting studio. I ended up with reduced anxiety and asking for help with the heater installation in my van, which I'm pleased to say has already had a positive response!
Today's photos are shot with the Godox AD200 off-camera flash so I could practice a bit more before Saturday's assignment.
If you look at the video of the Odyssey Festival Orchestra, Freya's the French horn player with the red hair and nails. Here she is playing a solo.
Morning Pages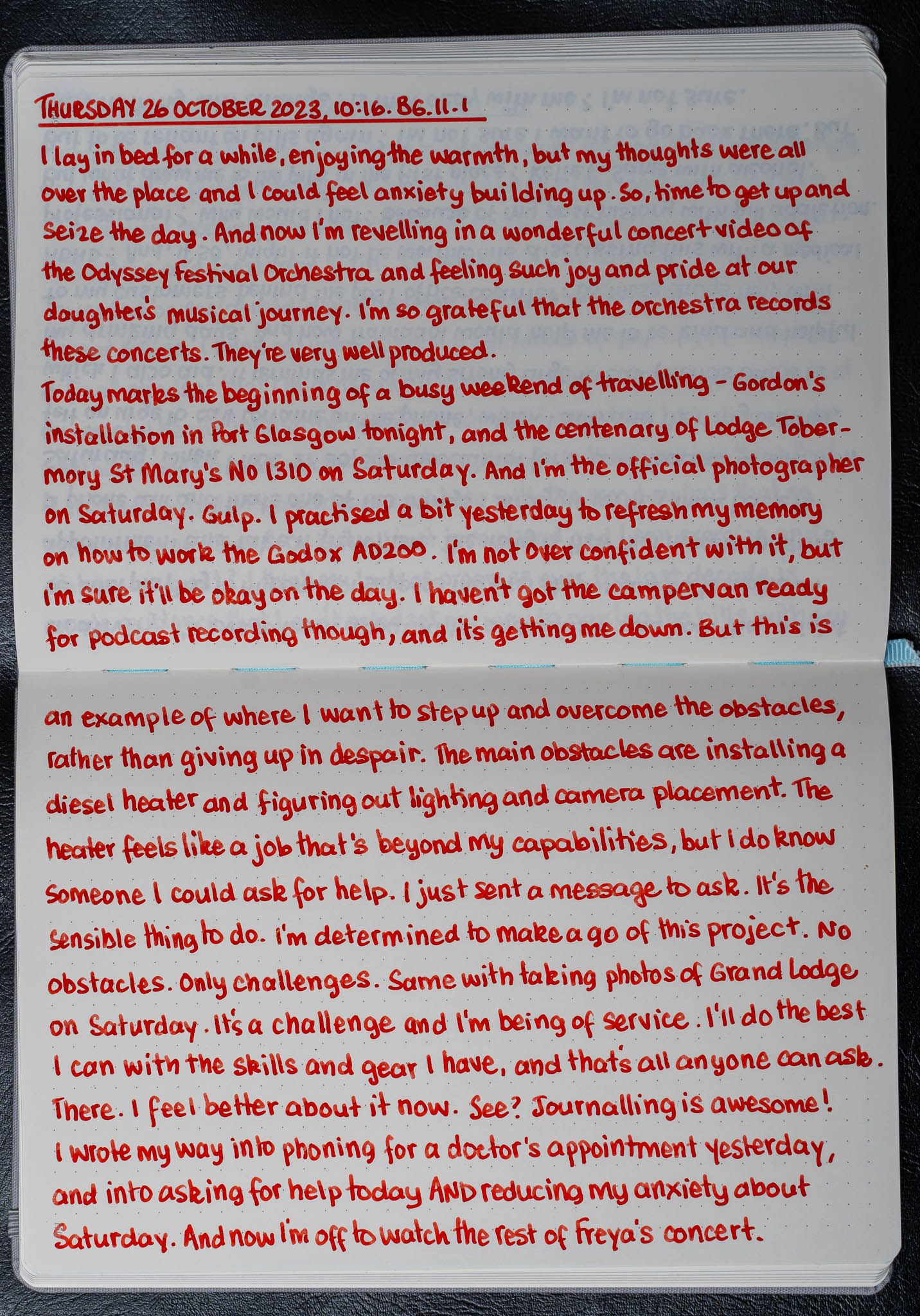 Links