Morning Pages | 4 August 2023
Can I choose to have a good day? I'll let you know.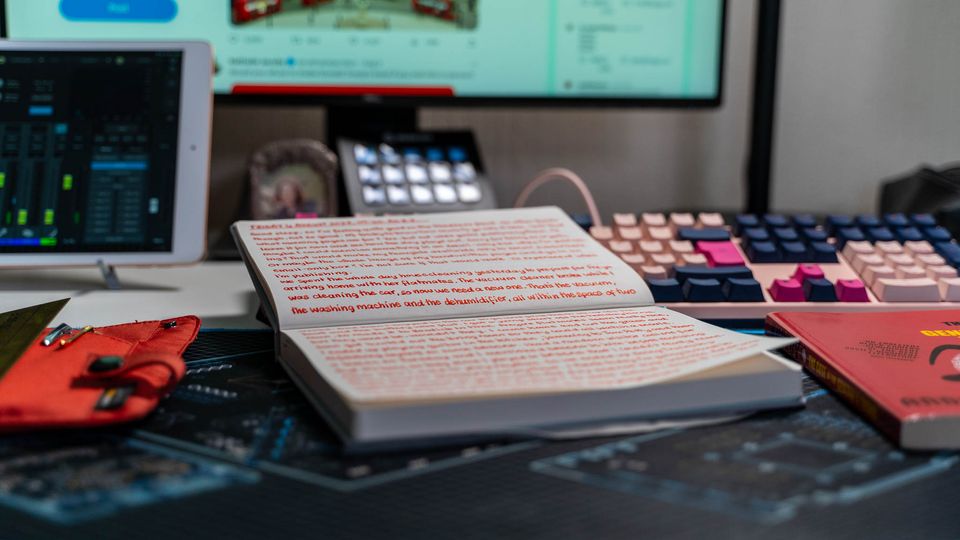 I got a bit cryptic by mentioning what's going on in my head and then not writing about it because it's a bit sensitive. So what are Morning Pages for then if I'm not going to open up properly? Yep, you got me. The publishing angle sometimes bites me in the arse. So I'm going to experiment with a box that goes out only to my email subscribers. If you're reading this on my webpage or Substack public pages, you won't see it.
Today's pen is the Pelikan M600 broad with Pilot Iroshizuku Fuyu-gaki.
Email box
Visible only to email subscribers.
Today's Pages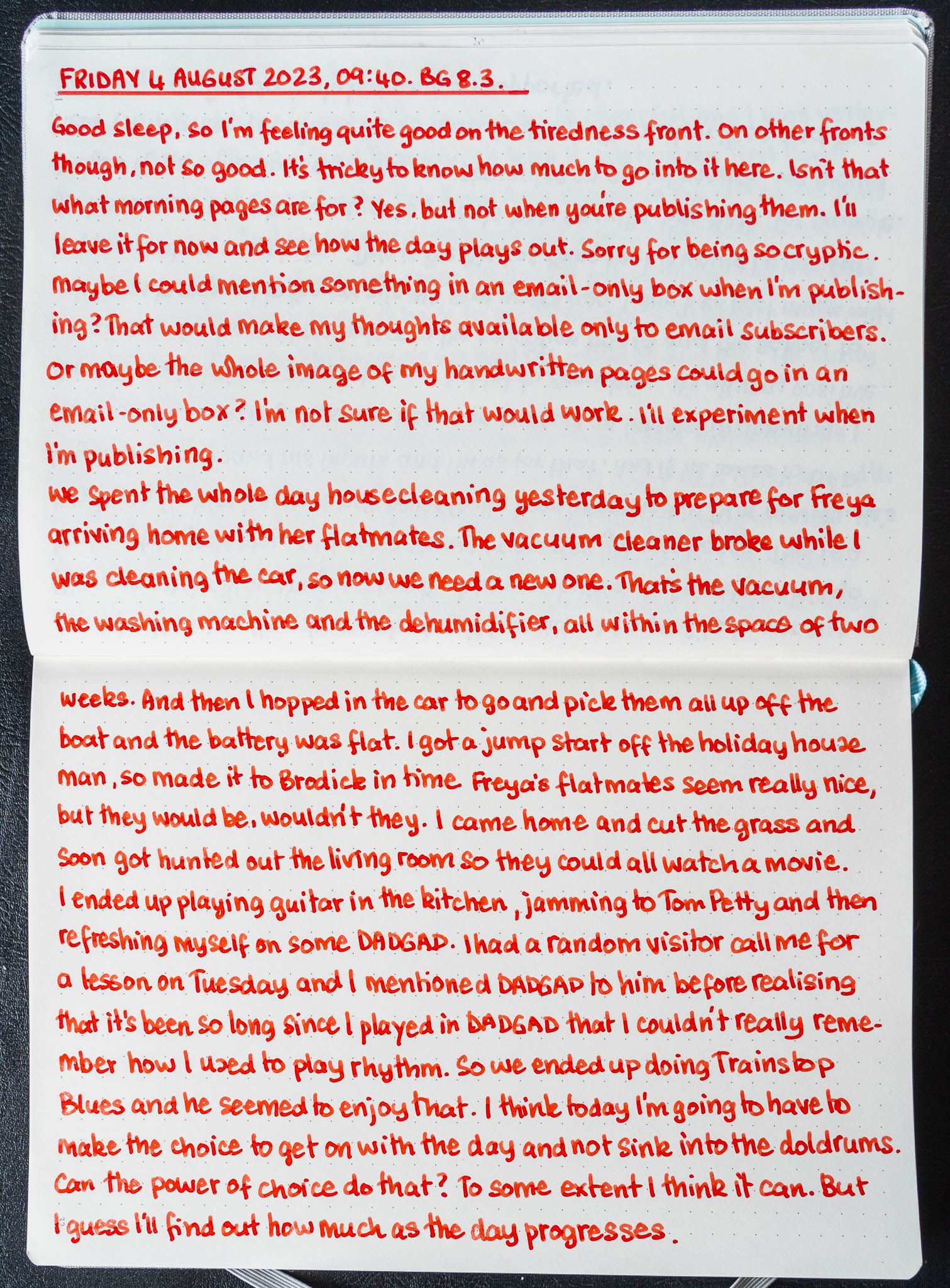 Livestream of Today's Session
If you'd like to join me in writing your own pages, I go live between 8 and 10 a.m. UK time. Subscribe to my YouTube channel and you'll get a notification whenever I go live.