Morning Pages | 3 August 2023
We feel so isolated and unsupported by the educational authorities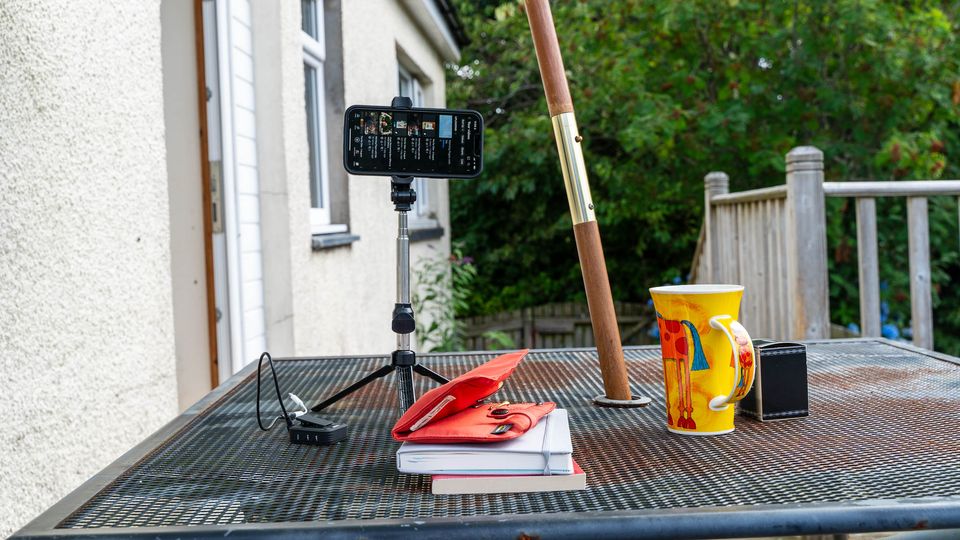 An outdoor session is always a treat, but particularly after what feels like endless days of rain.
Today's pen is the Waldmann Edelfeder broad with Diamine Bilberry. There's a reinking session, which you can see happening live in the livestream of this writing session.
Today's Pages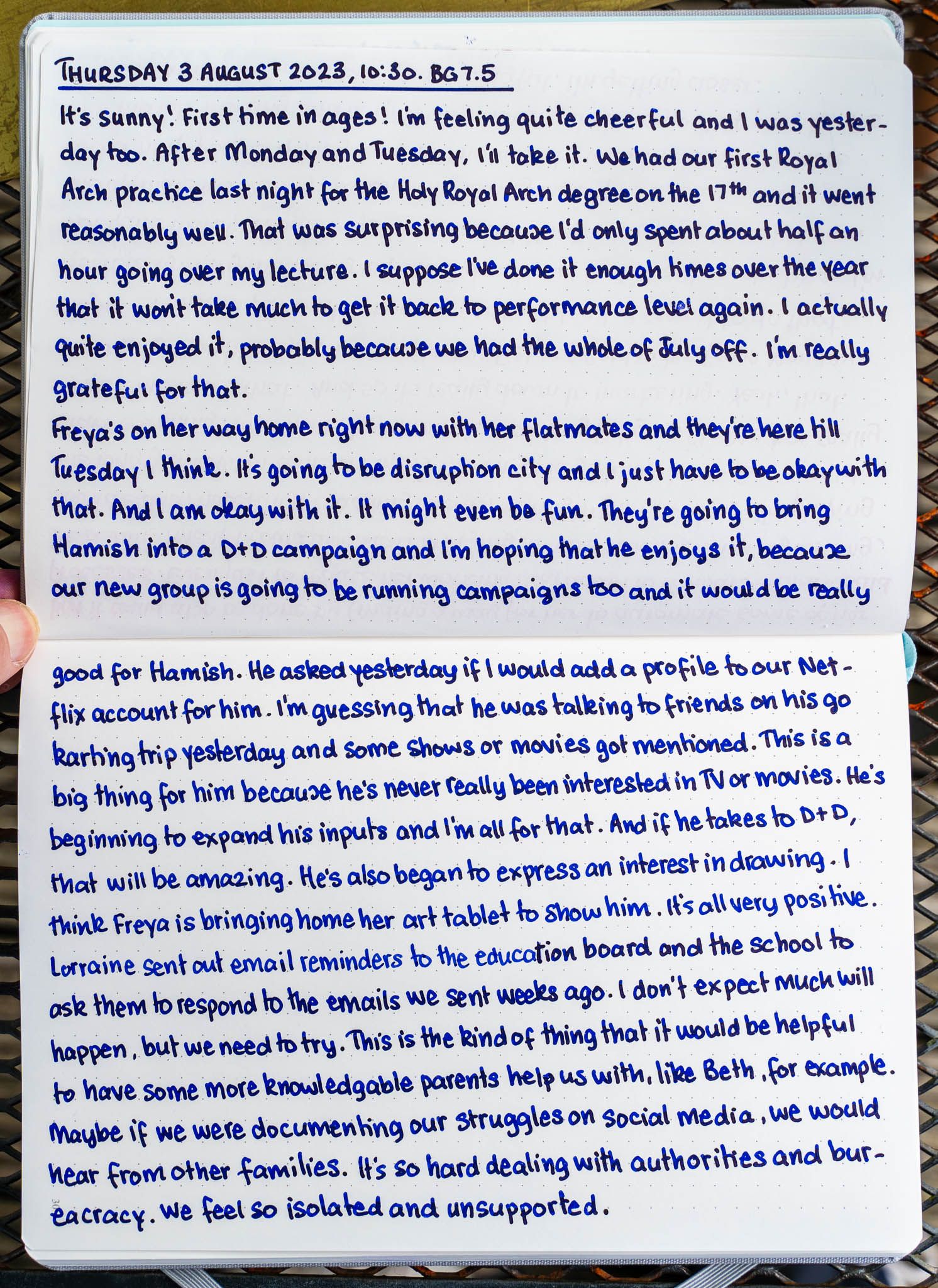 Livestream
Freya and her Flatmates
Freya with Erin, Alex and Izzy, all of whom are coming to Arran today! Freya sent us this photo of them all on a Thames riverboat after completing their first year at Guildhall School of Music and Drama.