Morning Pages | 2 August 2023
It's an actual market, something meaningful. I'm getting closer.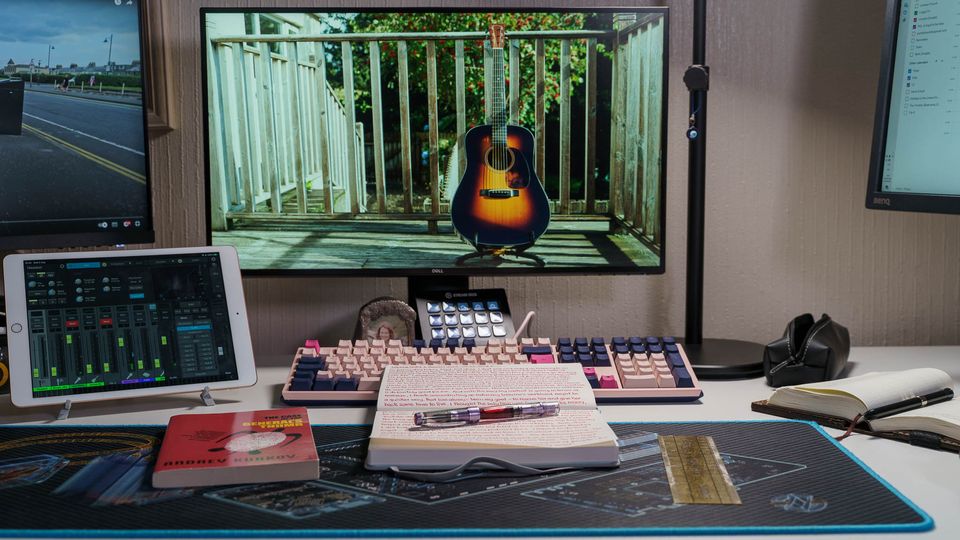 A TWSBI Diamond 580 day today. I'm really enjoying this Pebble Stationery Co notebook.
Wanna try coaching?
If you'd like to talk through your alcohol or other addiction issues online for free, I'm offering two 45-minutes sessions during August 2023. Details here. There. I did some marketing!
Today's Pages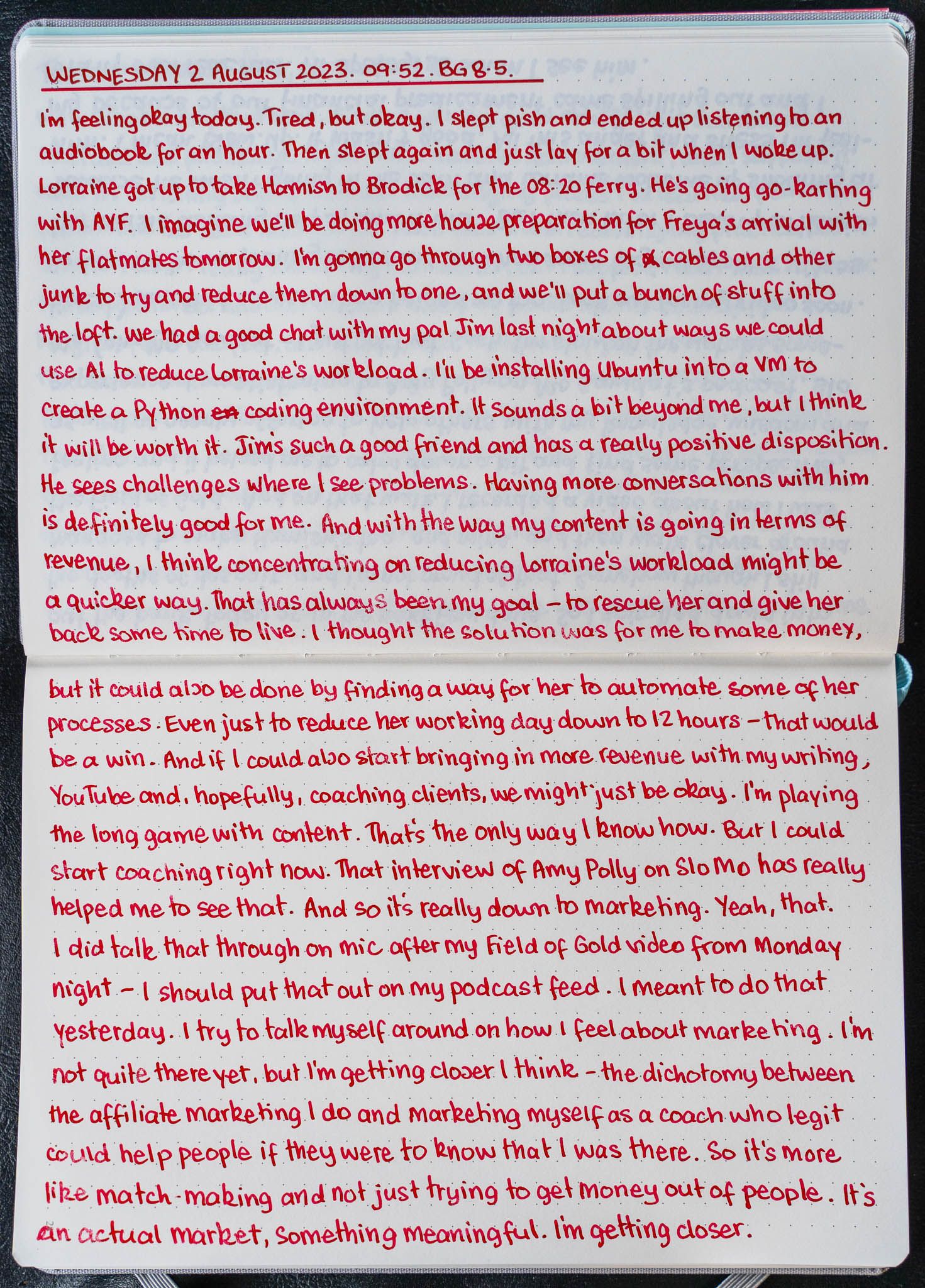 Livestream of this Writing Session
If you'd like to join me in a writing session, I tend to write between 8 and 10 a.m. UK time. Subscribe to my YouTube channel and you'll get a notification when I go live.
Links