Morning Pages | 4 February 2023
Am I seeking my political identity and my place in the world?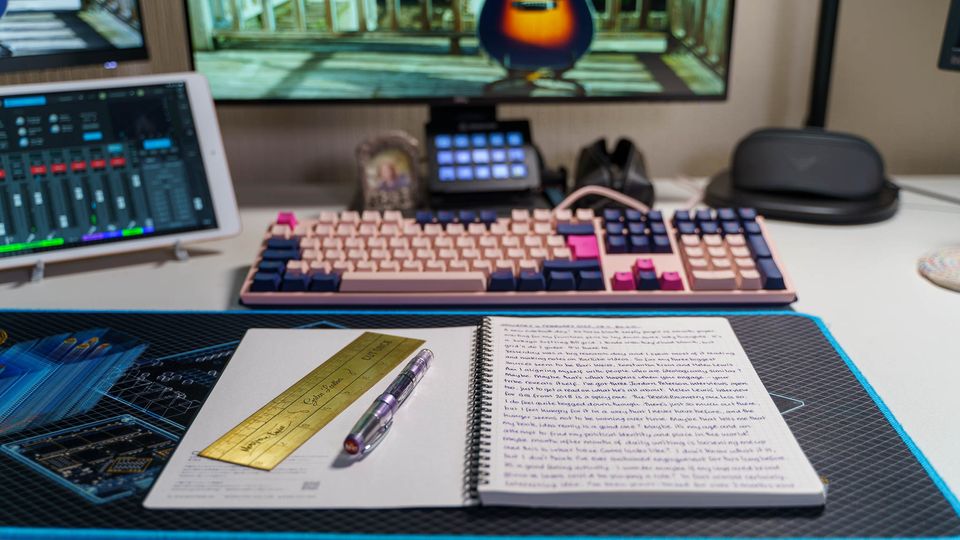 Just the one page today, so that I can get two pages open as a spread from tomorrow onwards. New notebook day is always quite exciting. It's a Kokuyo Softring B5 and I think it's going to work really well. Next time I'll get a blank one though. The squares kinda bug me.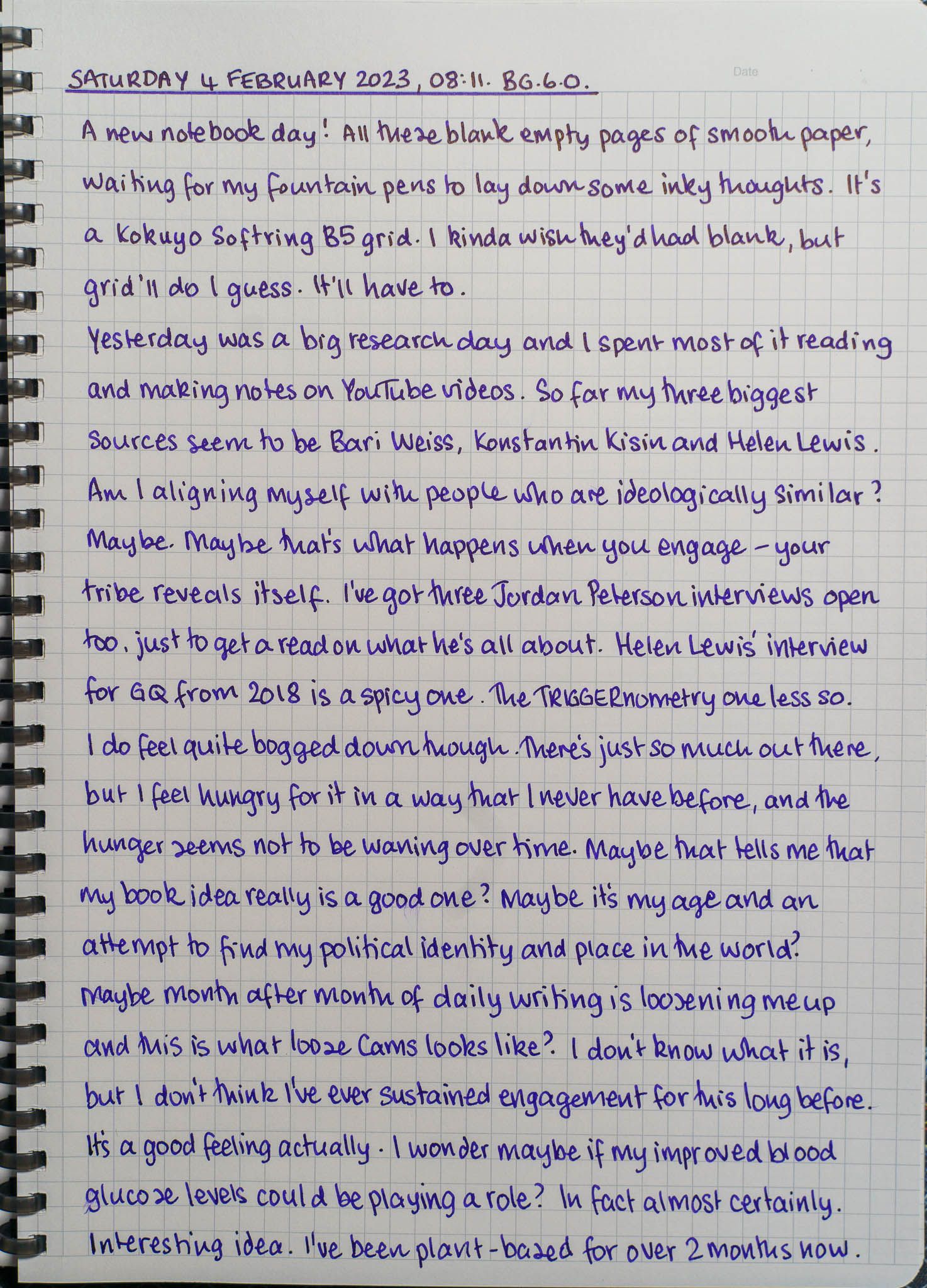 I could start linking all the articles and whatnot, but it would probably be too much. I mean, it's too much for me, ha ha! My Chrome browser is starting to look like Lorraine's! Actually, that was a bit of an exaggeration. It's not even close. Just a bit of hyperbole to get the point across. I don't like loads of tabs' being open, or files on my desktop or clutter of any kind. Or emails in my inbox, which is why my recent flurry of newsletter subscriptions is causing some anxiety. And I just bought a subscription to The Atlantic as well. Hmmm. Thanks for that, Helen Lewis.
I'll tell you what though: the TWSBI fountain pen with a medium nib on that Kokuyo paper is a winner. I can't wait to try my Pelikan and my Waldmann.