Morning Pages | 5 February 2023
Who else is watching Happy Valley? Isn't it great?!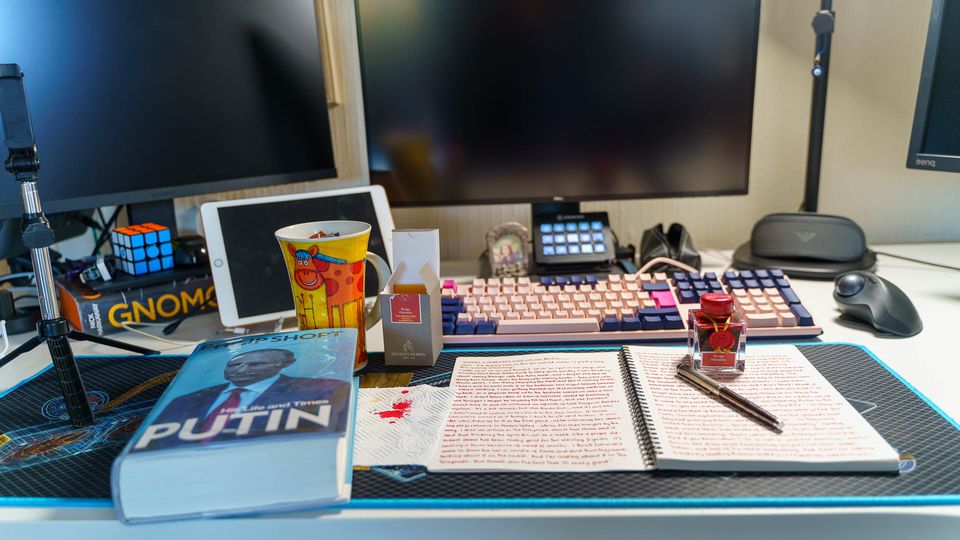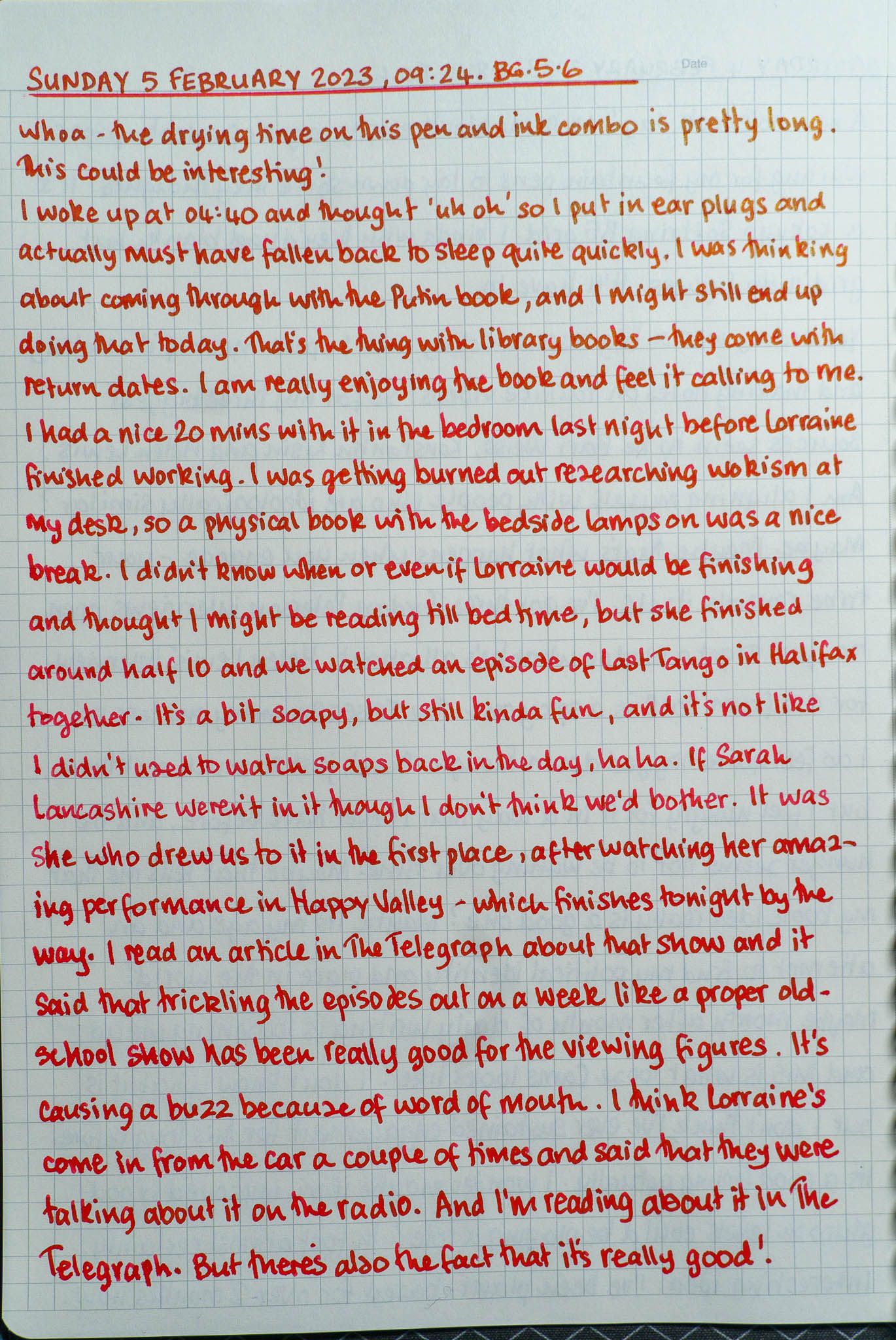 The Waldmann Edelfeder broad with J. Herbin 1670 Rouge Hematite on the Kokuyo Softring B5 notebook is a very nice combo. It's not as squeaky as it is on Tomoe River paper — a very pleasurable experience indeed!
Links
---
I am a participant in the Amazon Services LLC Associates Program, an affiliate advertising program designed to provide a means for sites to earn advertising fees by advertising and linking to Amazon.com. As an Amazon Associate, I earn from qualifying purchases.