Morning Pages | 6 February 2023
Music: a moment of vulnerability through someone else's creation.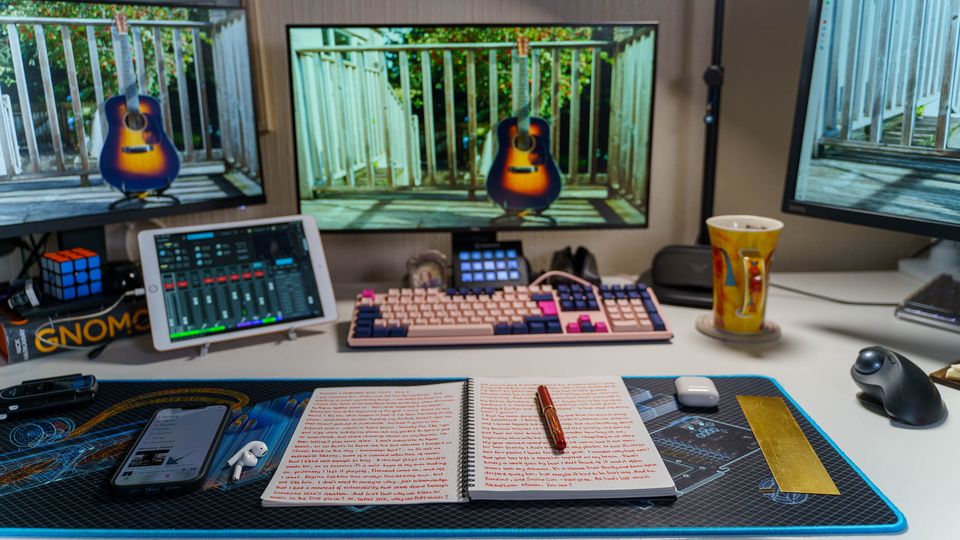 I'm still kind of reeling a bit from that Ren - Hi Ren video that opened my week. Honestly, I think watching that video is going to change the course of my week. Certainly it's already changed the course of my day. I'm gonna follow up on my philosophy of art essay and drop it into Foster as my piece for the closing ceremony. That's not what I was planning to do today, although, to be fair, I didn't actually have any plans. It's like Ren said at the end of his song: relax. So I'm gonna relax. How about them apples!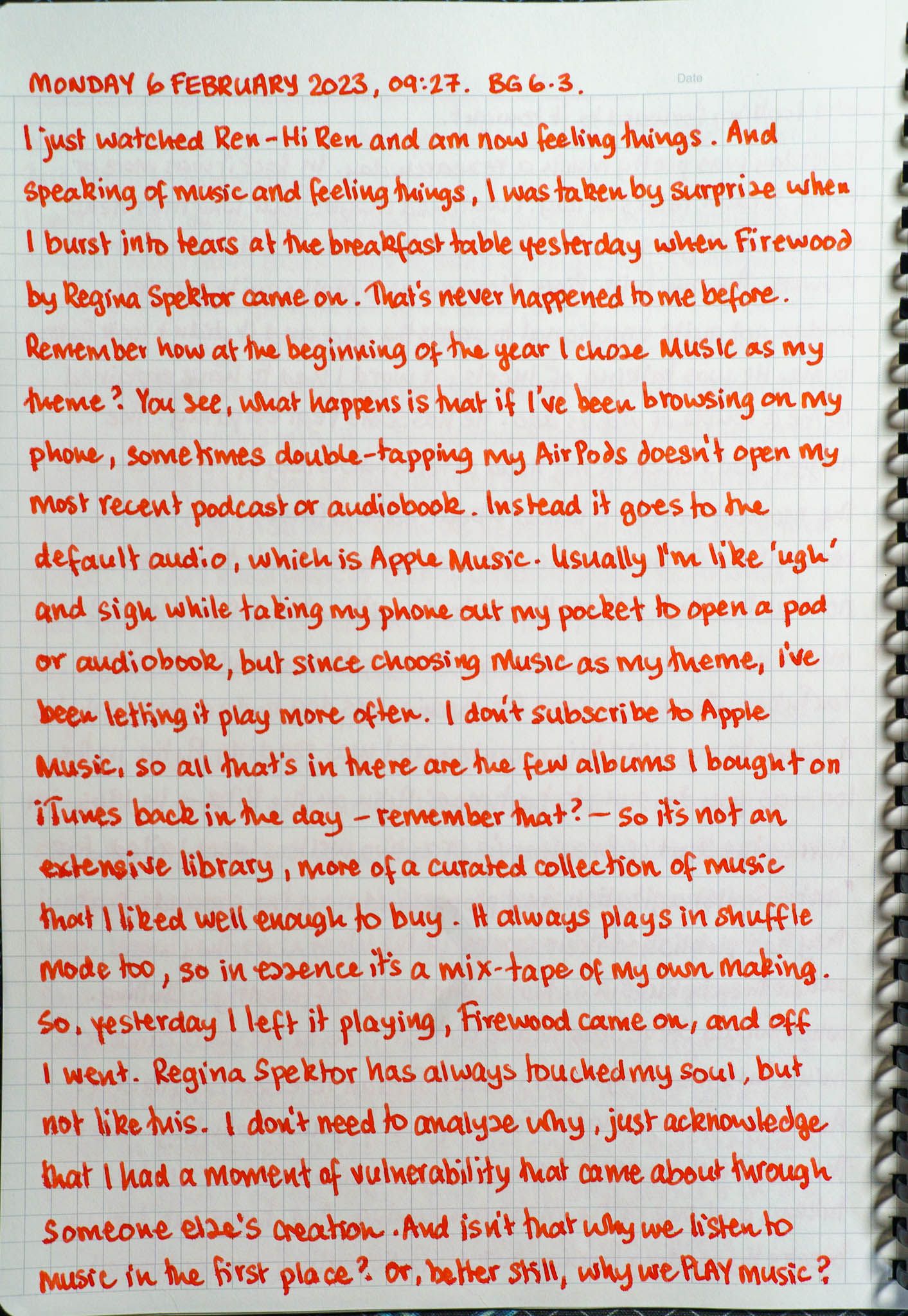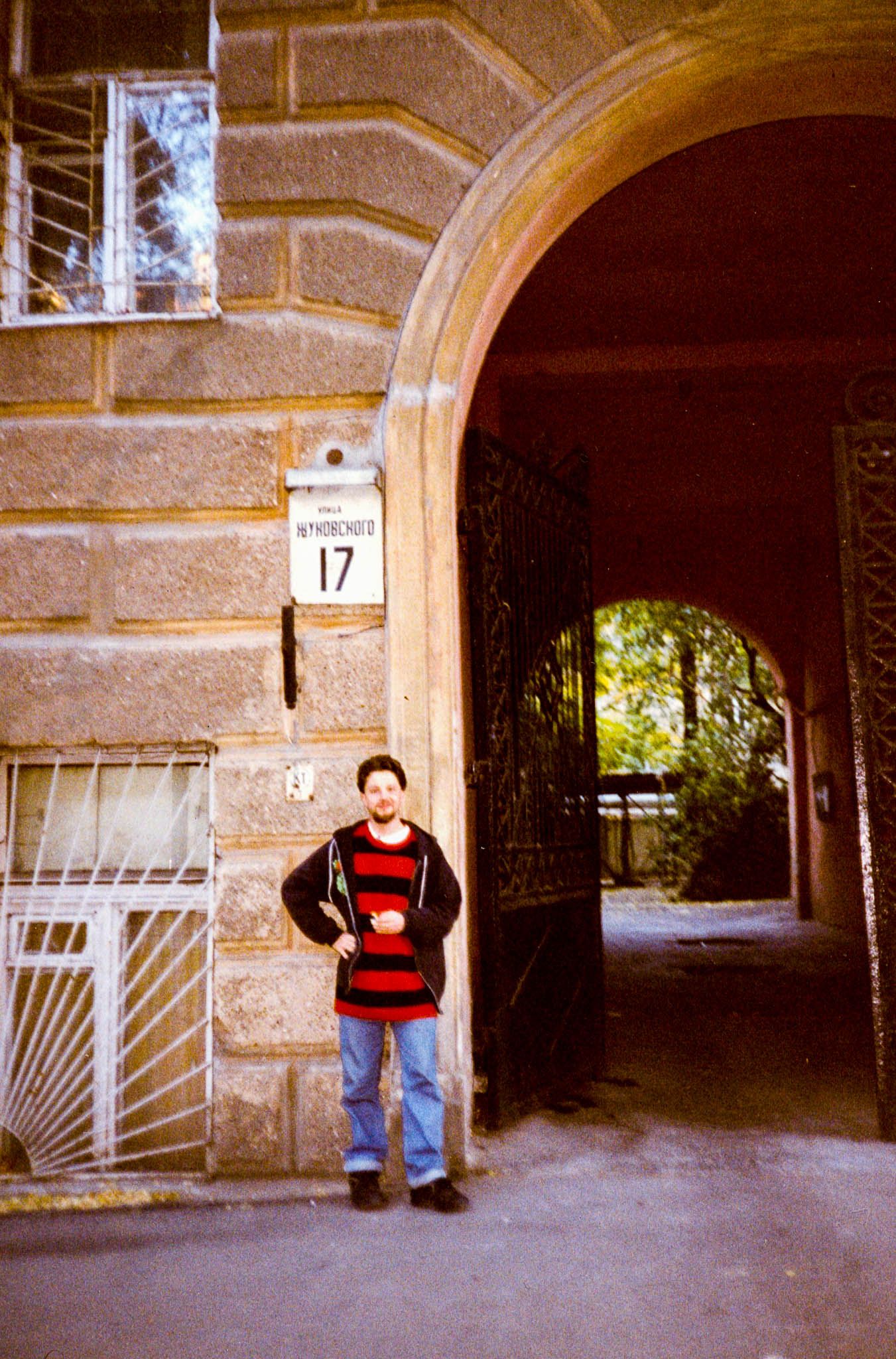 Links