Morning Pages | 6 November 2023
Knee-deep in bookkeeping and trying not to let it pull me under.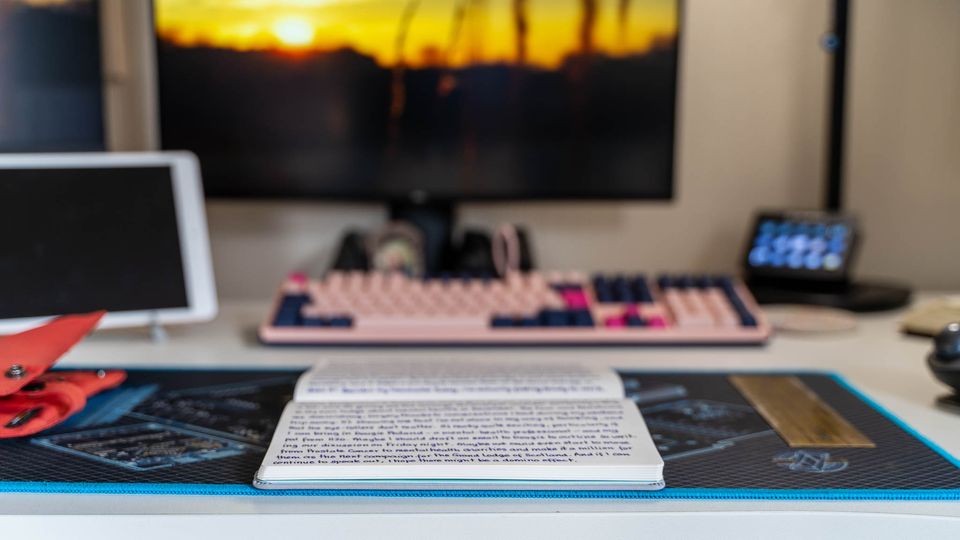 I'm back from a productive weekend of freemasonry in Argyll: two Lodge installations and a Royal Arch convocation over two days. I've come home having made new connections and feeling more confident about being in the chair.
I wrote in my pages about the speech that the Master of Lodge Kyles of Bute No 1120 made after being installed for his second term. It's given me the courage to continue on my path and draft a talk to deliver at my own Lodge's meeting in December. It feels like there's a bit of a groundswell of mental health awareness happening in Argyll Freemasonry at the moment, and it's a delightful thing to be part of. My biggest challenge is stepping through the fear, but that's always been my biggest fear if I think about it. And that's something that being a Freemason gives me: a safe space to stand up in a roomful of more experienced men and take part in ritual, delivering toasts and bonding. And sharing that with a broader audience is exactly why I'm launching a podcast about it.  
I shot some video footage on my trip and am not quite sure where to put it. There's some vlog-style footage, as well as driving footage from Portavadie to Colintraive, which I narrated along the way. I'll give it some thought and maybe publish it. It's really the concept of niche that has me second-guessing whether to publish on my main channel. Does a podcast-style driving video belong on a channel about finding meaning in life as a middle-aged Scotsman in recovery from alcoholism and pill addiction? Perhaps. Or maybe it would be better on my Chilled Scotland channel.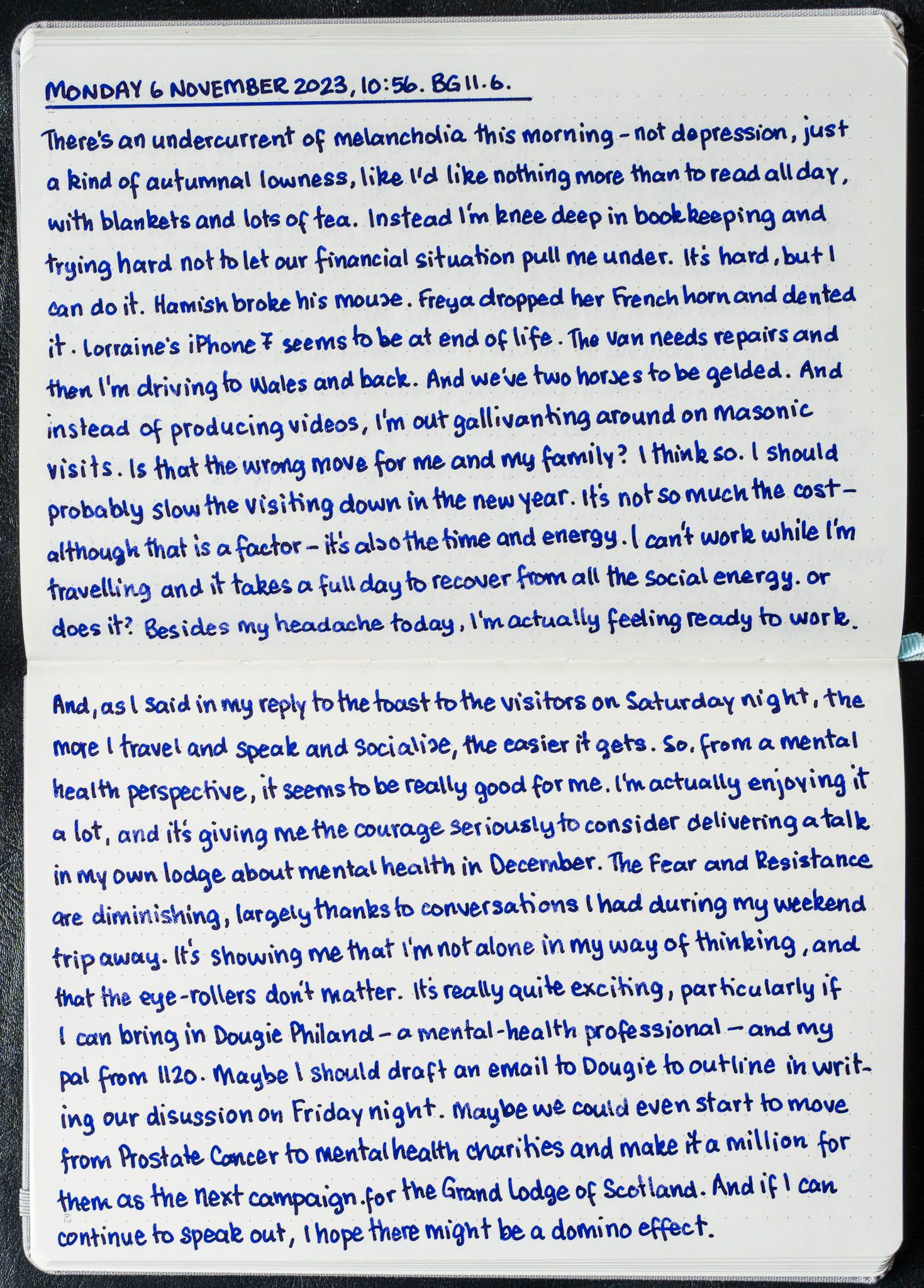 Pages while I was away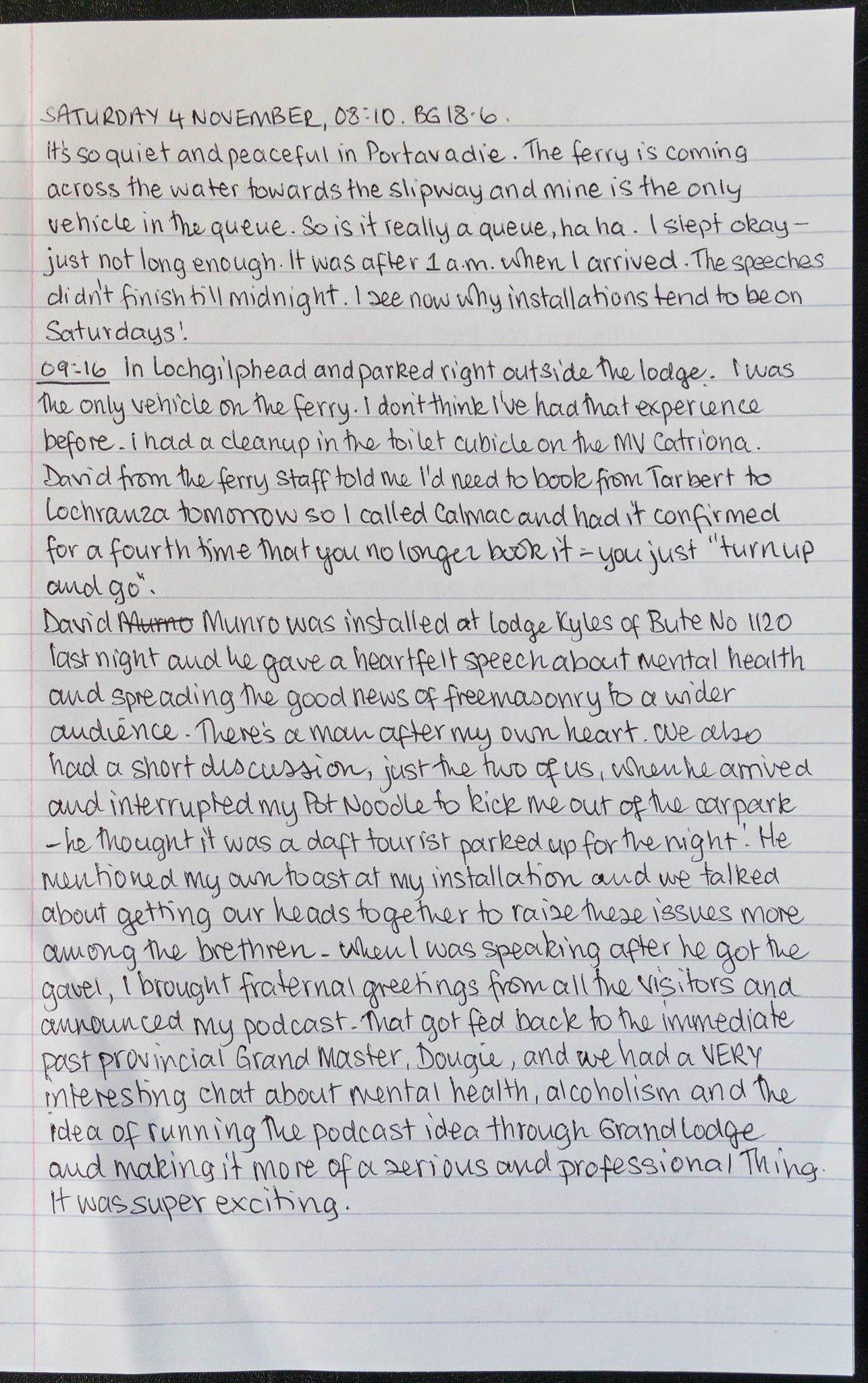 Photo gallery from trip