Morning Pages | 8 October 2023
Topping up my social capital on a weekend trip of (too) much socialising.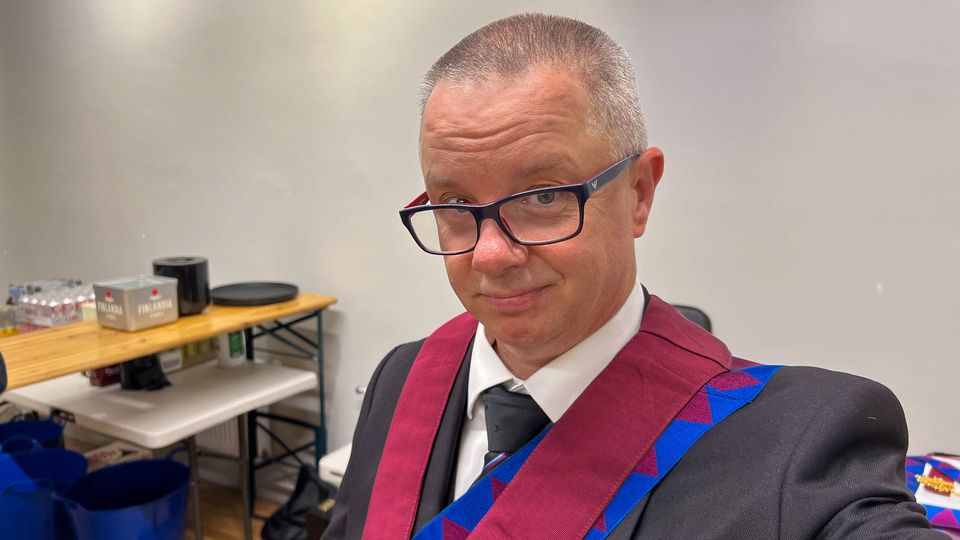 This is a double entry because I was away on a trip and the story unfolds over both days.
The event was a triple header:
Centenary of St Martin's Royal Arch Chapter No 565
Installation of Grand Superintendent and commissioned office-bearers of Argyll and the Isles
Centenary of Provincial Grand Royal Arch Chapter of Argyll and the Isles
I was one of the commissioned office-bearers and was installed as Third Provincial Grand Principal.
Pages are written with a copper Karas Customs Retrakt on a Moleskine notebook.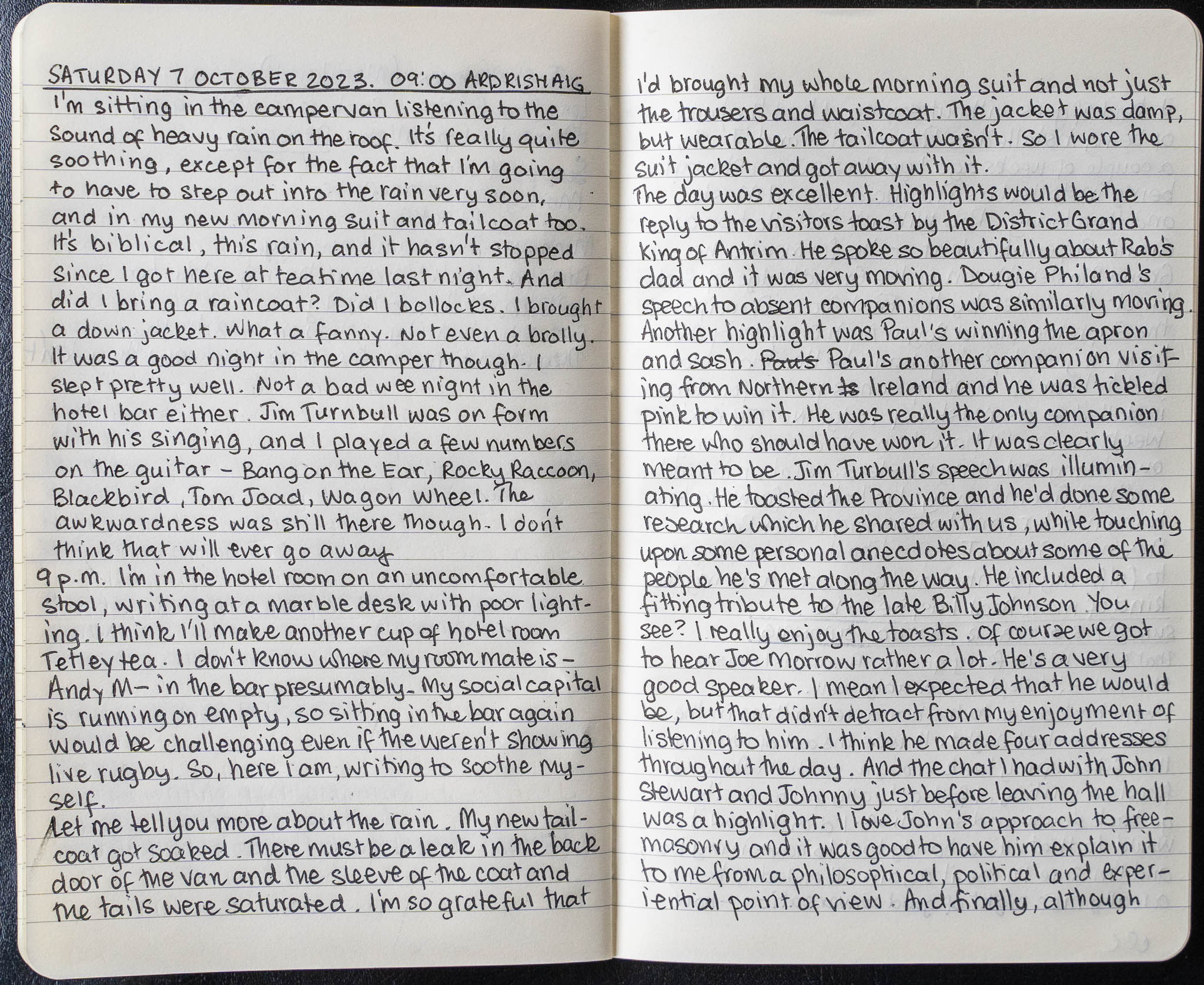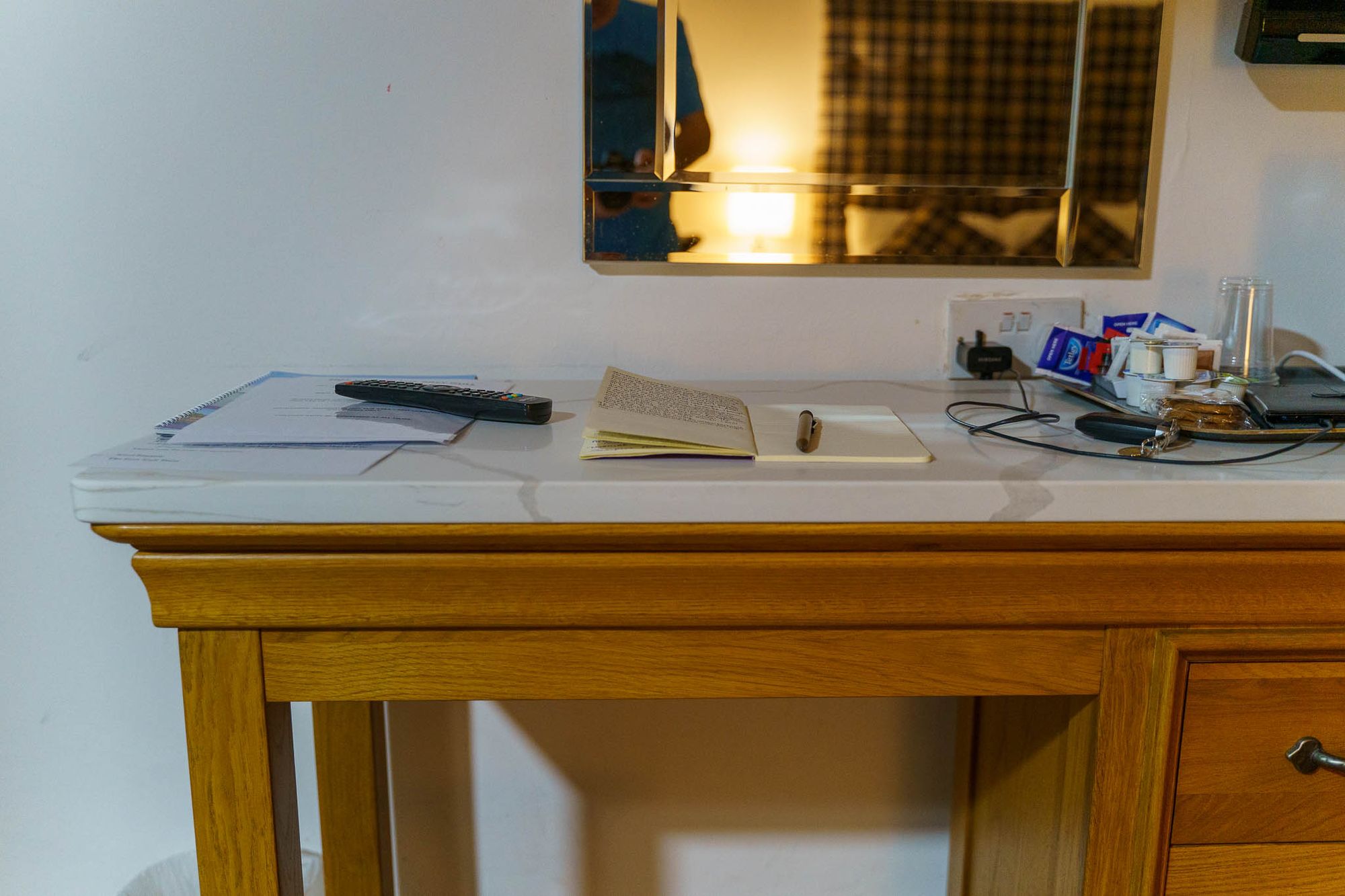 I have a bunch of the speeches recorded, so I can listen again and use them as examples for my own speech that I'll be drafting this week for my installation as master next Saturday.