Morning Pages | 9 October 2023
18 years dry today.
On this day in 1998, my wife and I got together. On the same day in 2002 we got married. And on the same day in 2005, I drank alcohol for the last time. An auspicious day!
Here's what I had to say in my pages this morning, written with my Waldmann Edelfeder and Diamine Bilberry ink.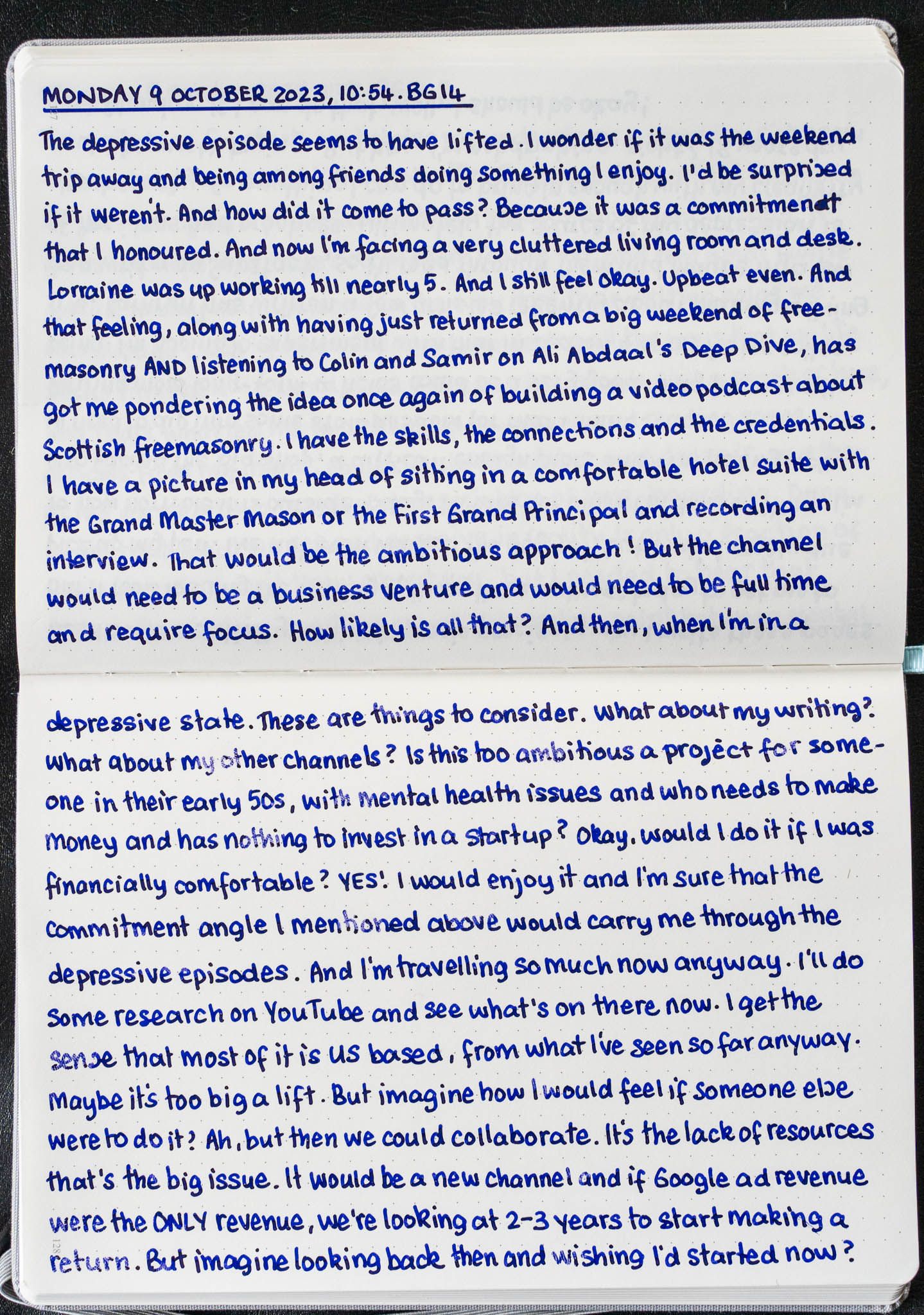 Links