Morning Pages | 9 July 2022
Contemplating my Serenity content and lamenting the 'no new gear' rule.
Will I actually go away on the 13:50 boat and come straight back simply to do some filming? I suppose you'll all find out tomorrow!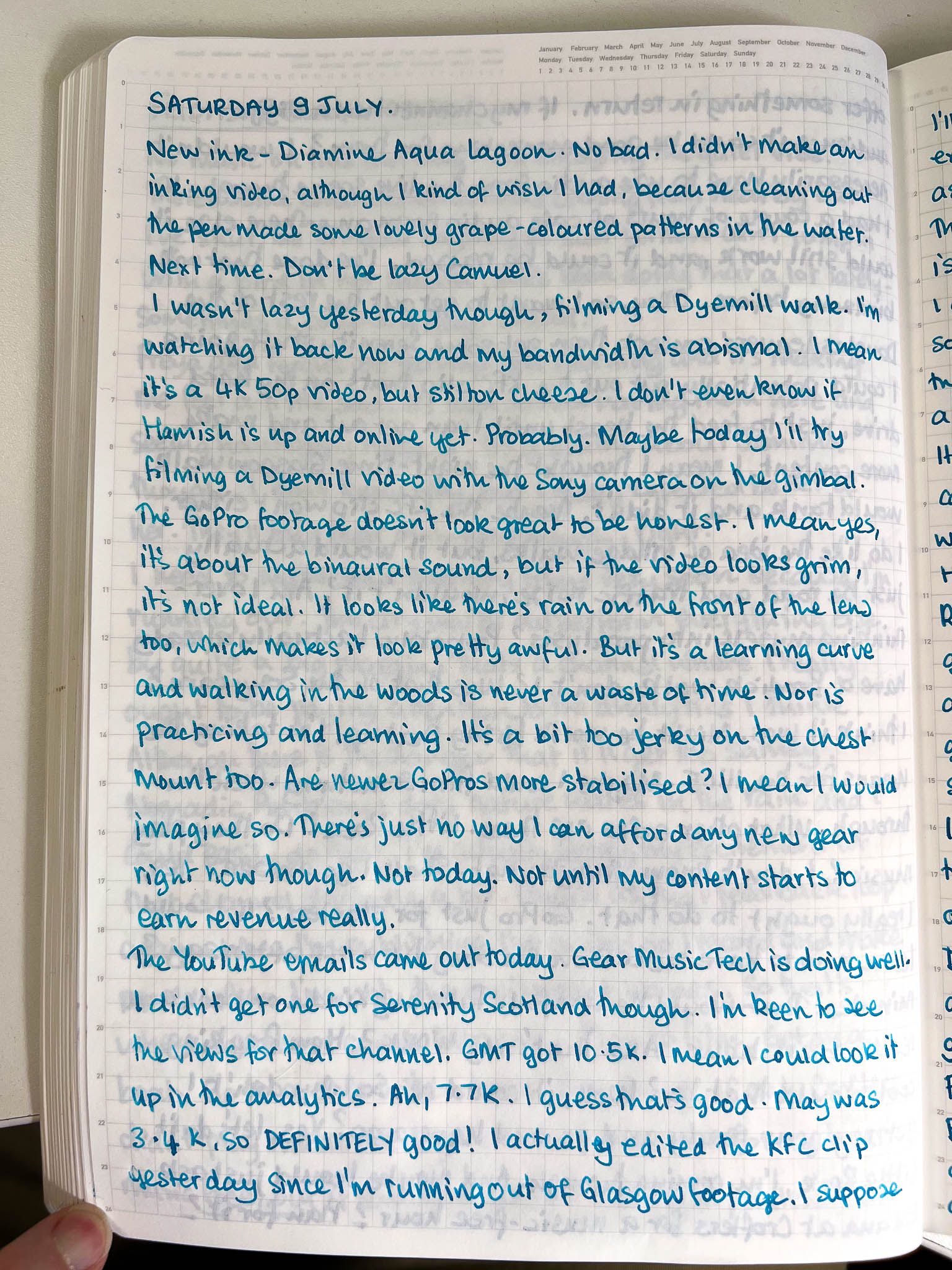 Today's Pen: Cross ATX Medium, Black
Today's Ink: Diamine Aqua Lagoon
Notebook: STÁLOGY B5
Video Diary
Support Me
Most of these daily pages go out to members only, and some to paid members only. If you'd like to support me, consider joining my membership and watch as I grow closer to the person I want to be.