Courage
Do you ever not do things that you know you enjoy because of Resistance? Me too!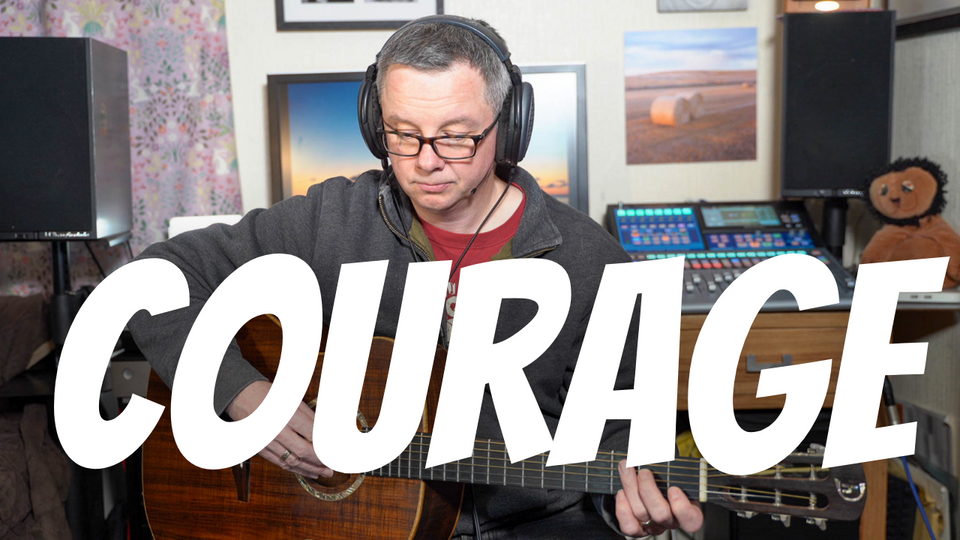 Last week I was feeling pretty low after having had a glimpse into what my life might have been like were it not for my bad fall in 1989. At least I think that's why I was feeling low.
During that time I got an invitation from a friend to record some music with him. I did my usual default panic thing of just pretending that it wasn't happening. I mean why would anyone want to play music me me, right?
Wrong.
I found the courage to call him back and say yes. It was really hard, even though I knew in my heart of hearts that it really was something that I would enjoy and that would put me into the growth mindset zone.
So on Saturday I got to play music with a friend and it was really fun, just as I new it would be. It's weird that knowing that wasn't enough to get me excited about it. What is that all about?
Then yesterday I was feeling grim because of a cold and I almost defaulted on my promise to myself to record and publish a video on my YouTube channel. Somehow I managed to see it through and ship the video. I basically talked about what I'm writing here, so if you're interested in learning about how I act courageously, check it out. You might enjoy it.
Do you ever not do things that you know you'll enjoy because of resistance? Do you have any tips on how to brain hack your way through it so you get to do the things that you know you enjoy? Hit reply and let me know!