Morning Pages | 28 August 2023
This could lead to financial comfort. Let's do it!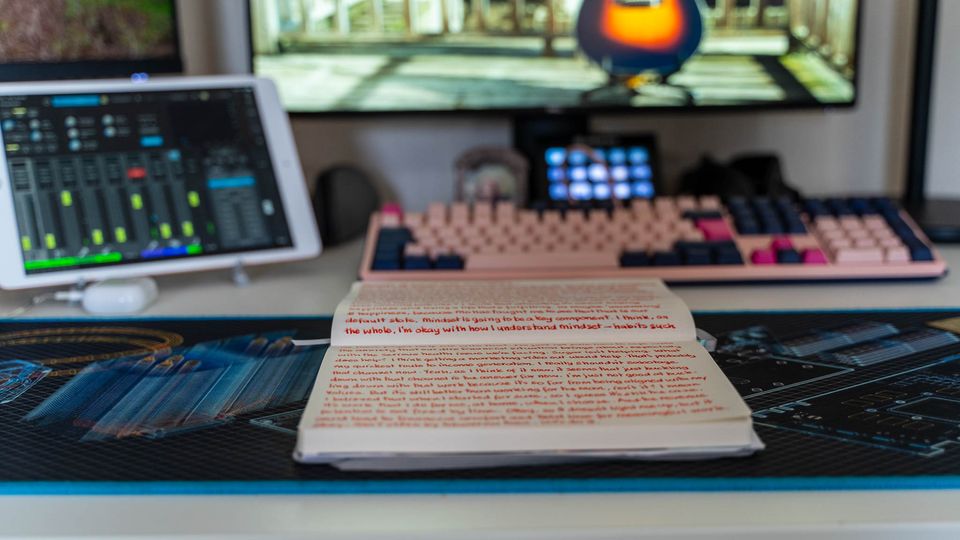 Positive thoughts came through this morning's writing. It's something I'd like to practice a bit more, writing my way into positivity, especially on a Monday morning!
Pelikan M600 broad with Pilot Iroshizuku Fuyu-gaki on Cosmo Air Light paper.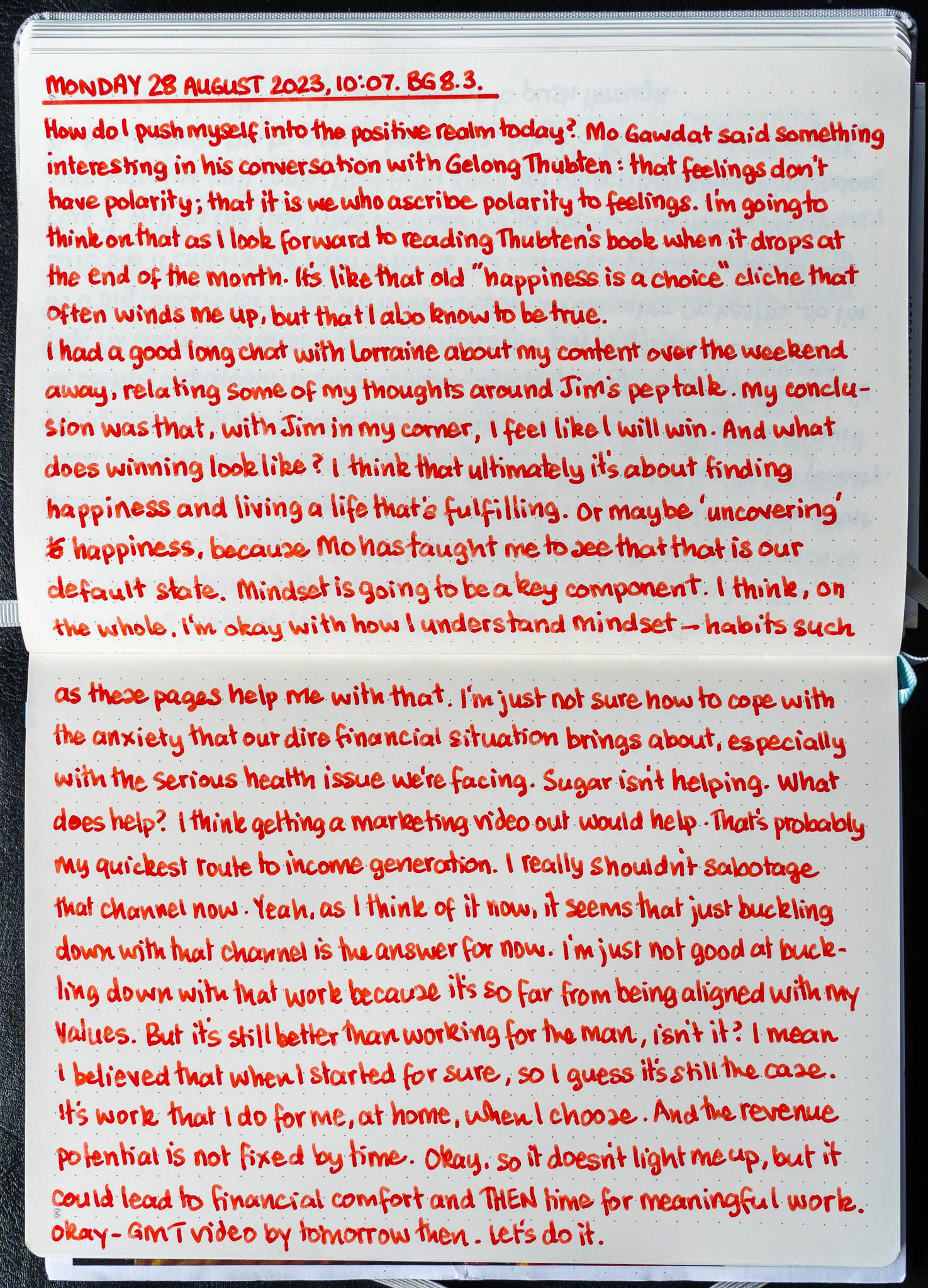 Live Stream
I'm streaming my writing sessions for accountability and to encourage a million other people to join me. I write between 8 and 10 a.m. UK time, so if that fits in with your schedule and you'd like to try it, subscribe to my YouTube channel and you'll get a notification when I go live.
Links