Morning Pages | 29 August 2023
Let's bring some stoicism to bear.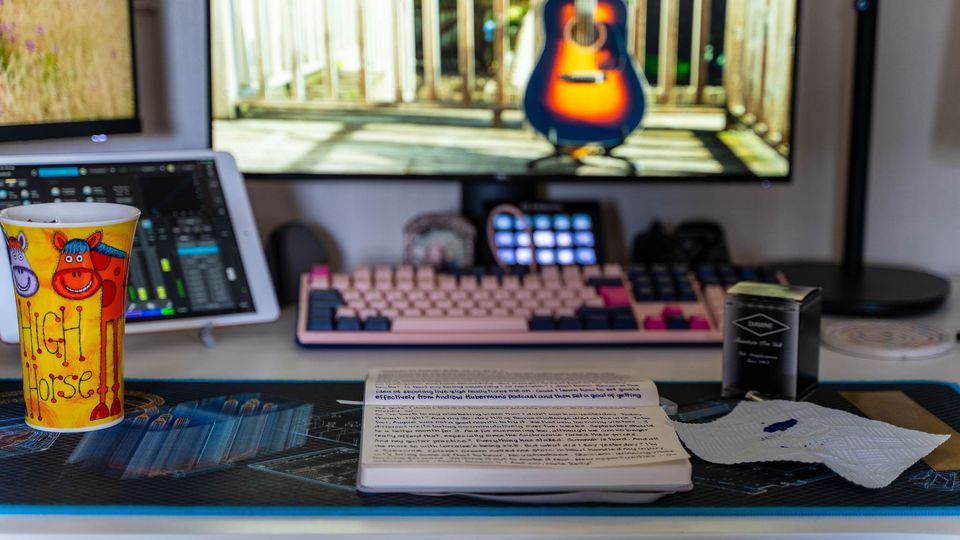 Another day of writing my way into positive vibes. It's a practice that I'd like to build upon and maintain.
Pen: Waldmann Edelfeder broad with Diamine Bilberry.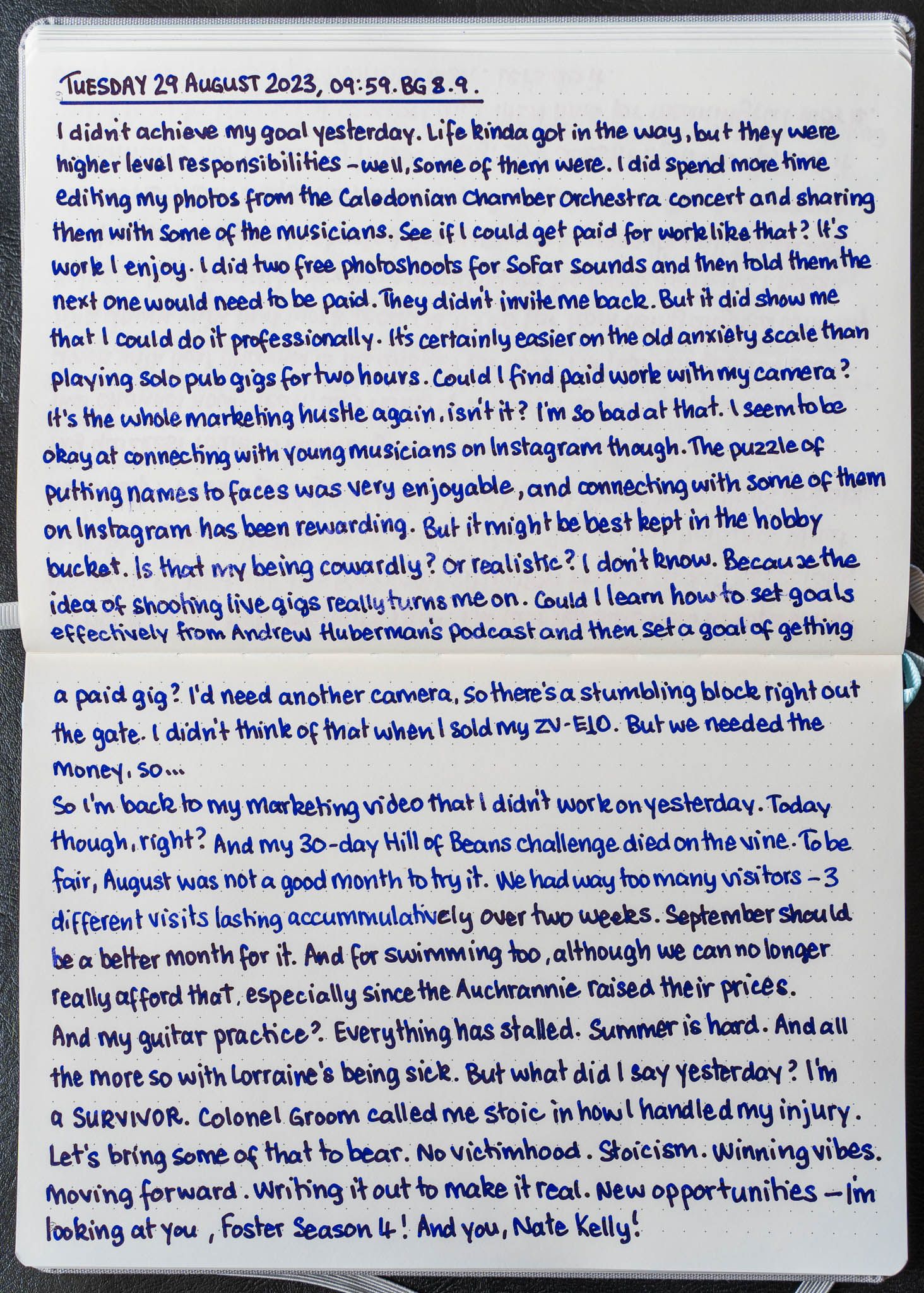 Live stream
If you'd like to join me in this positive exercise, I go live at around 10 a.m. UK time. If you subscribe to my YouTube channel, you'll get a notification whenever I go live. You can, of course, watch after the fact and use my video as a writing session any time you like!
Links