Morning Pages | 30 August 2023
My carefully curated podcast diet will bring about the emergence of my own unique ideas.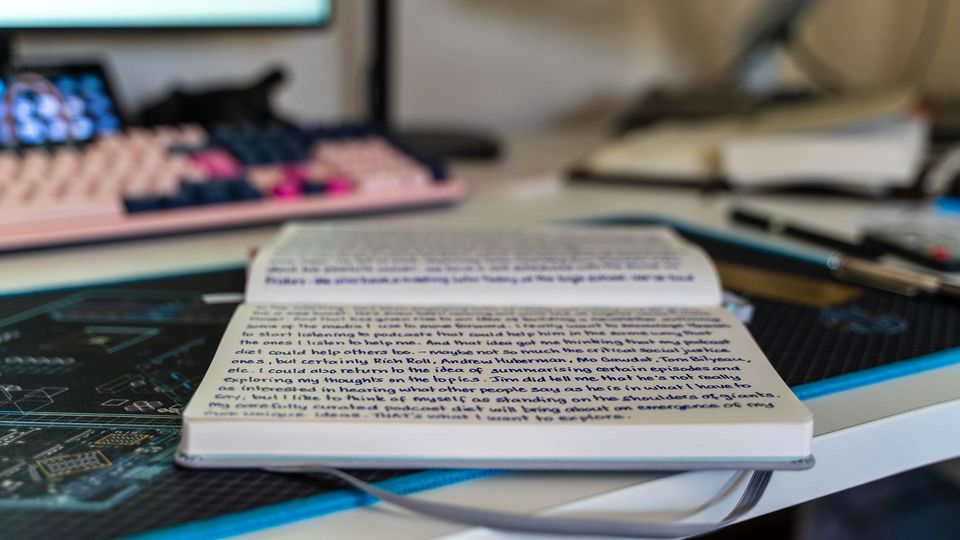 I found my way into some positivity today. It's working!
Today's pen is the Waldmann Edelfeder broad with Diamine Bilberry - it's just such a great combo!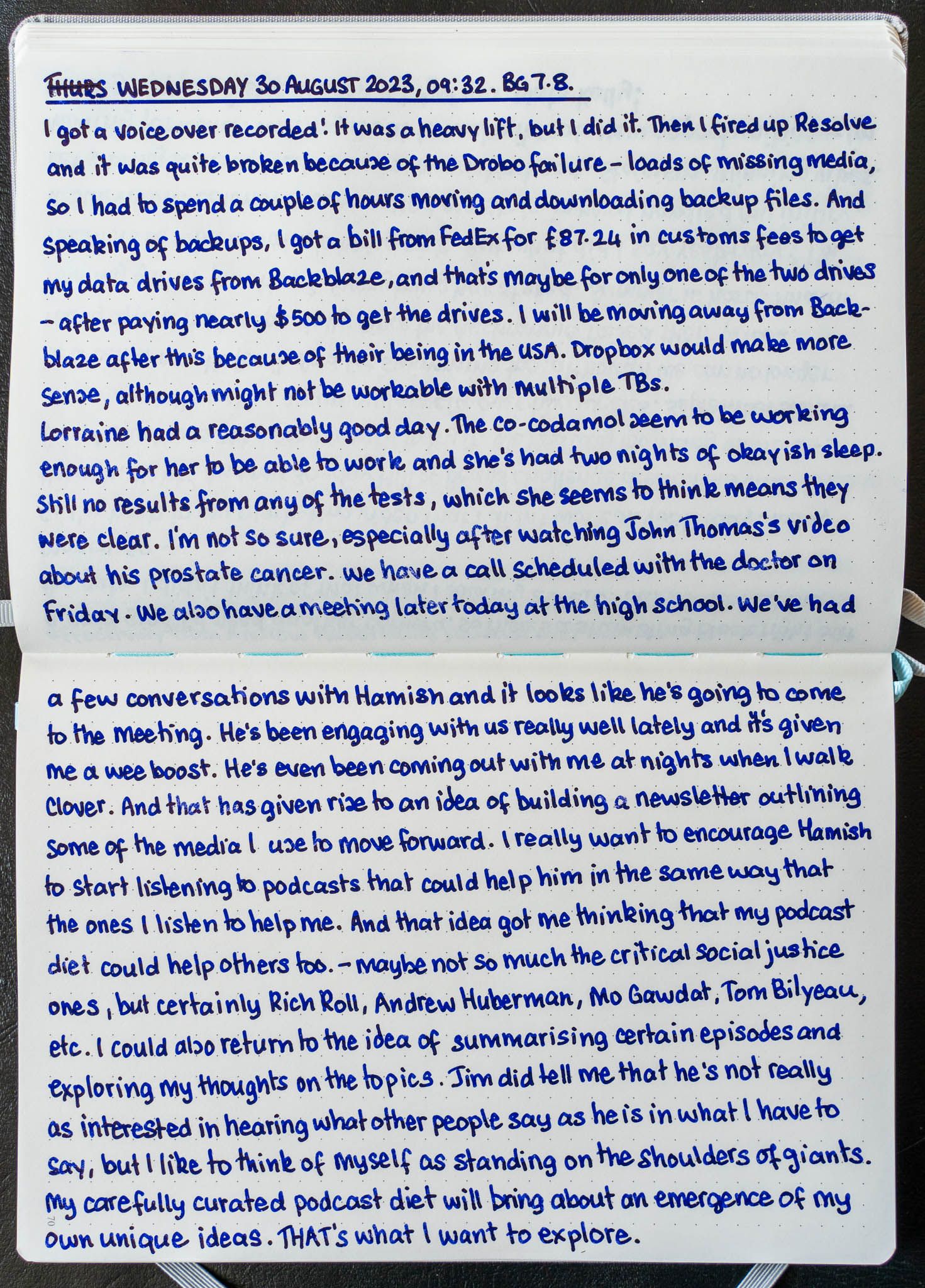 Live Stream
I started out this morning's live stream by reading today's entry from The Daily Stoic: 366 Meditations on Wisdom, Perseverance, and the Art of Living, by Ryan Holiday and Stephen Hanselman. Then I went into some chat about the idea that came to me as I was walking Clover this morning. The stream is evolving into a companion piece for my writing in a really nice way. Of course, if you just want the writing bit so you can write with me, you can jump forward on the replay. But if you'd like to join me live, that's where the magic is. I go live each morning around 9.30 a.m. UK time. If you're subscribed to my channel, you'll get a notification.