Morning Pages | 29 September 2023
Thanks to these podcasts, I know what changes to make to improve my life and the lives of my nearest and dearest.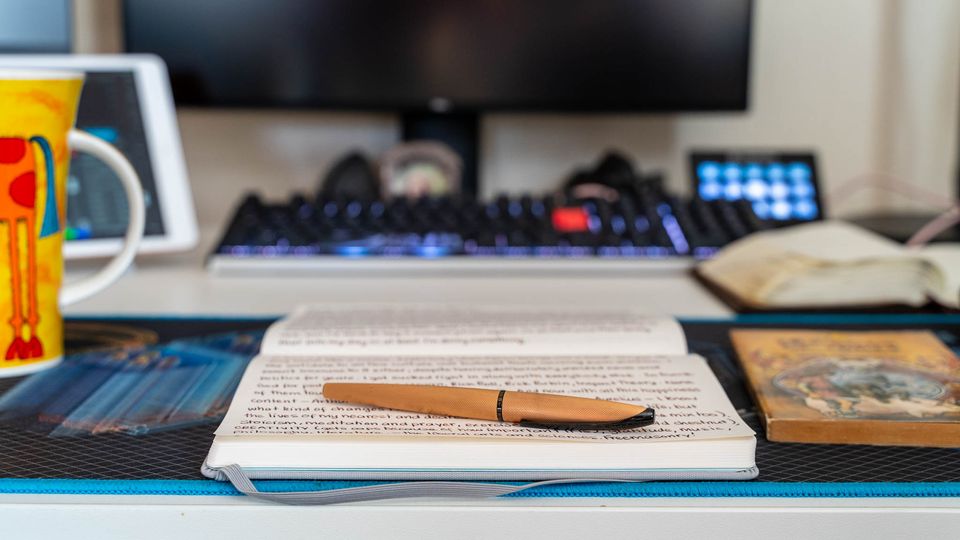 There's so much happiness media in my feed right now and that makes me, well, happy!
Today's pages were written with a Cross ATX fountain pen and Rohrer & Klinger maroon ink.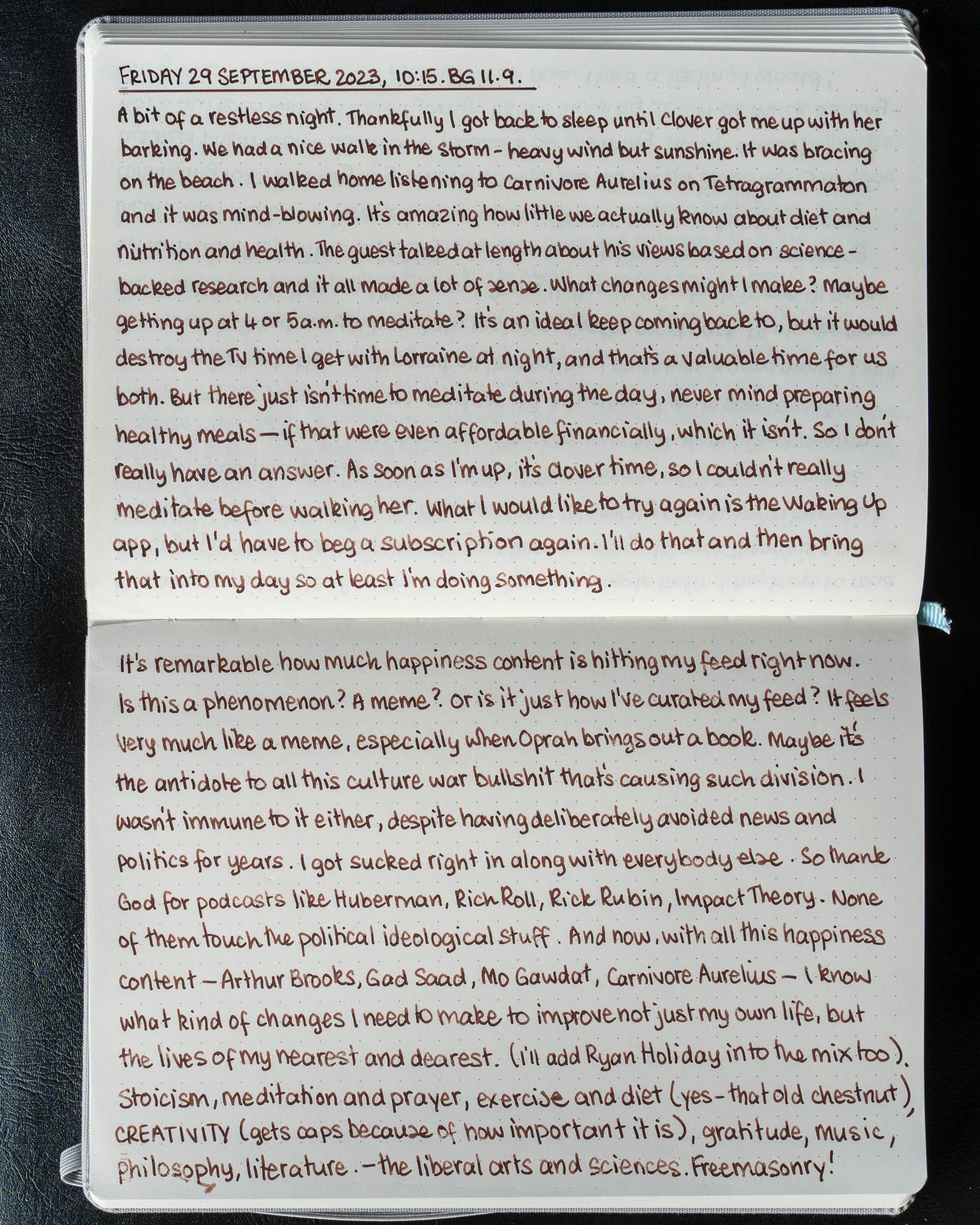 On the Beach
A beautiful, windy morning on Lamlash Beach. Or Lamlash Shore, as my dad would have preferred it. He used to rant about how we youngsters said down the beach instead of down the shore. Miss you dad.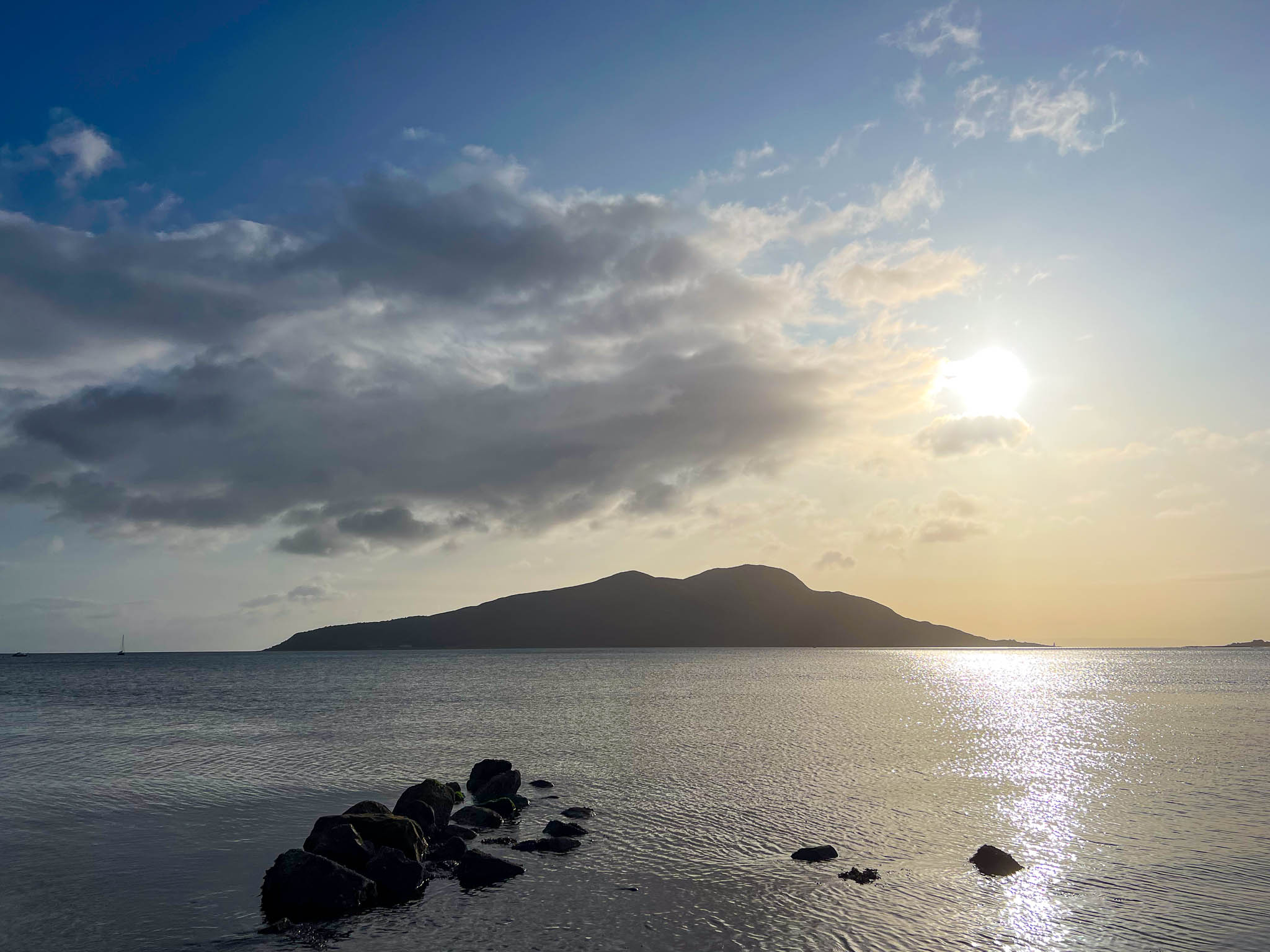 Links