Morning Pages | 30 September 2023
I love the way that Substack is making independent writing a possibility!
It's a quiet Saturday at home for the last time in a while, because I have masonic commitments coming up every weekend in October and probably beyond. I'm making this one count!
Pelikan M600 broad with Pilot Iroshizuku Fuyu-gaki ink.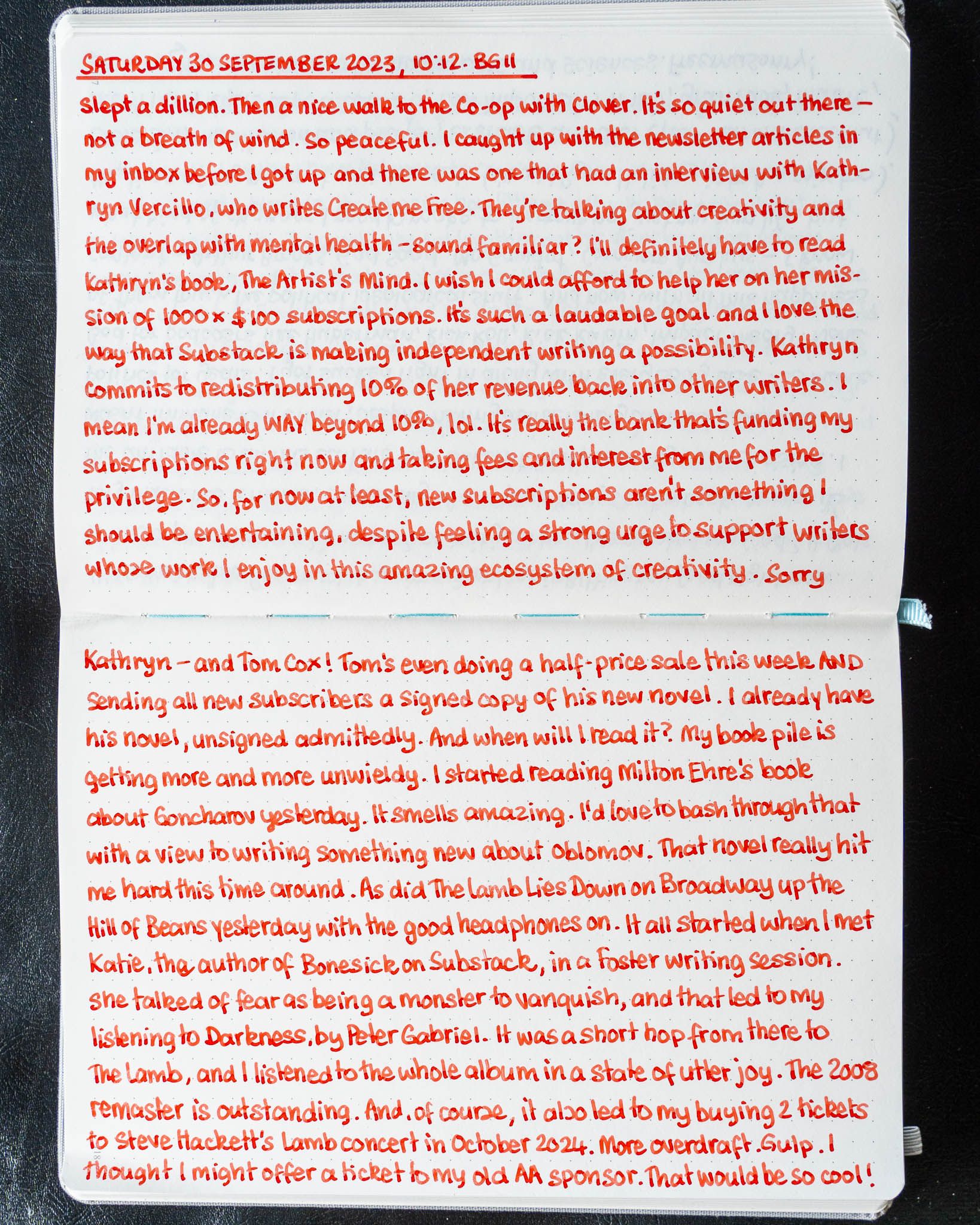 Links
The Daily Stoic
I've started reading out a daily snippet of stoic wisdom for my YouTube channel as a means of ensuring that I read a page every day. Join me if you're interested in learning more.